10 Of The Best Ways For Car Lovers To Accessorize Their Gift Giving This Year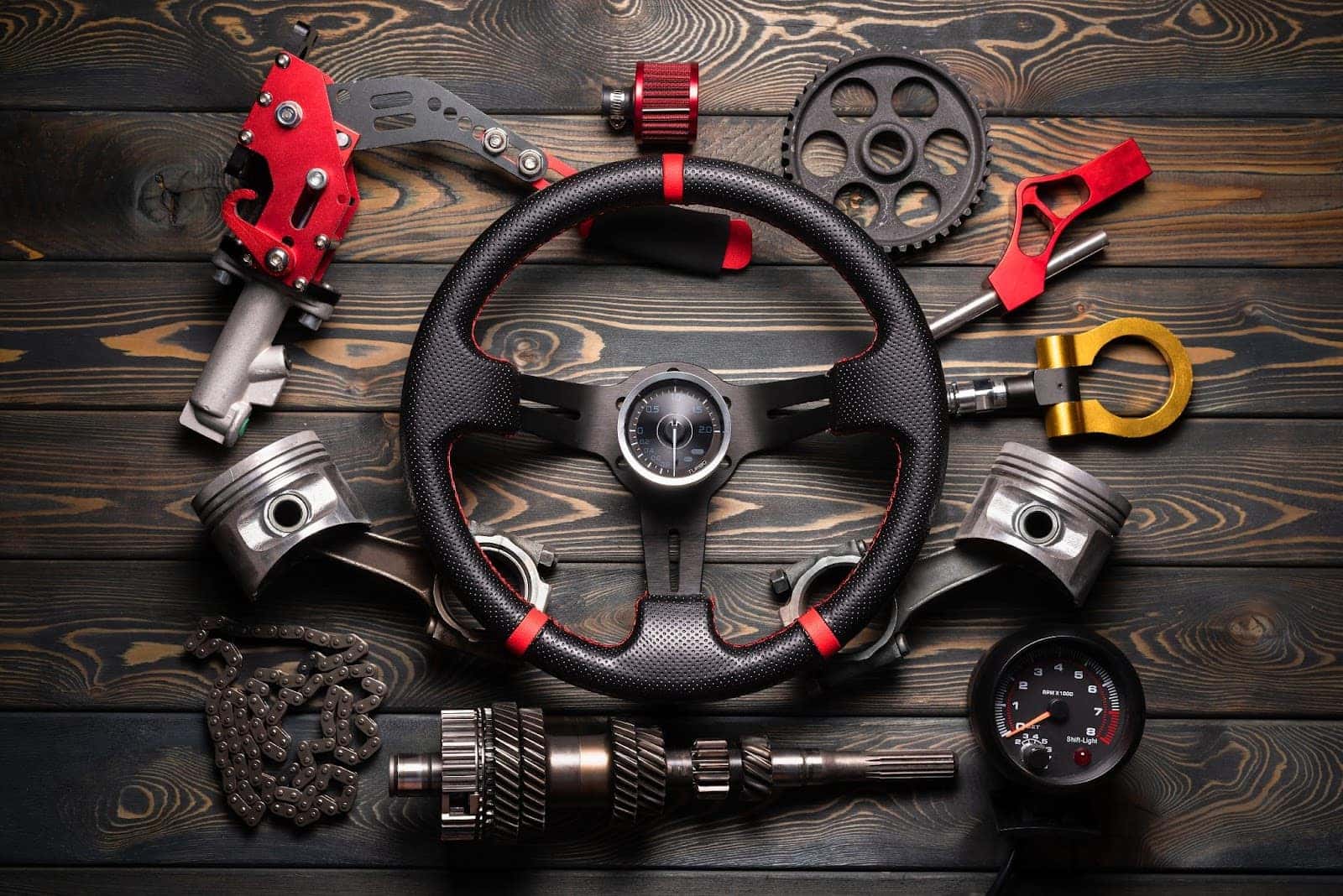 The time has come to make that last-minute Christmas list and scour the web for some deals…or simply fetch some gift cards. However, if there's a car lover in your family, these half-baked gift-giving attempts may not cut it. Luckily, Driver's Auto Mart has to put together a list of fun car accessories definitely deemed worthy in the automotive industry.
Dash Cam
A dashcam isn't just for convenience, it's for your safety, as this equipment discourages drivers from looking down at their phone for any particular reason, thus preventing an accident due to distraction. A suggestion might be to opt for the Garmin Dash Cam, while it's pricey, it can capture 1080p video, and even alert you of when and where incidents are occurring by your location.
Roadside Kit
Every safe driver knows that it's important to have a basic emergency kit in his or her vehicle, especially for long road trips. AAA (American Automobile Association) has a 42-piece roadside emergency kit. This package contains your basic first aid kit, along with jumper cables, 2-in-1 screwdriver, flashlight and other essentials for roadside safety.
Bluetooth Transmitter
Old school car stereos and peculiar headphone jacks can make listening to your favorite new Adele song close to impossible, however, using a Bluetooth transmitter allows one to rock out to their favorite playlist as long as their heart desires. Drivers can also answer phone calls through this hands-free technology. You can even check the quality of your car battery and search through FM channels.
Heated Seat Cushion
As it gets a bit chilly during this festive season, drivers with leather seats may dread getting into their car before they turn the heater up. While newer models usually feature heated seats, those who don't have this option are left feeling uncomfortable. However, with the heated seat cushions, you'll be just as comfortable and warm as you ever have been before.
Pet Safety Harness
If you wouldn't drive off without ensuring that you let your little one has their seatbelt on, why should things change for your pet? The pet safety harness is crash-tested and certified by the Center for Pet Safety. There are several different sizes and styles to choose from, as well as the option to secure a leash to the neck. 
Emergency Escape Tool
Should you find yourself in the unfortunate situation of getting yourself out of the car in an emergency, perhaps you'll have a bit of peace in mind if you have the proper tools within reach. This Emergency Escape Tool is made in the form of a USB, allowing for easy access in a difficult situation. It encompasses a seatbelt cutter and a spring-loaded window punch that can get through tempered glass without much effort. It also comes with two USB ports.
Trunk Organizer
If you're someone who often prefers to store your possessions in the trunk of your car,  this product just won't help keep the car stay clean, but it will also be easier to find smaller items that are often just lost underneath seats or in between cushions. This organizer also has an insulated cooling bag, which is perfect for keeping refreshments cool during long holiday drives.
Parking Assistant
Tight spaces like small garages and snug parking lots can make it a pain to position your vehicle into the proper parking arrangement. This is why many cars of today have a virtual parking assistant to help guide those in the right direction, using a traffic signal display so users won't have to guess how close they are to another car.
Windshield Cover
No one likes scraping off ice and snow after a storm, and that's why having a windshield cover is considered a necessity during this chilly time. A better one at that is a magnetic windshield cover, which provides great protection against heavy winds and other harsh elements.
Car Care Kit
For the friend that likes everything in their proper place, give them something they'll truly appreciate, with this caring car kit. While there's a good chance that they already own something like this, it doesn't hurt to upgrade their supply list. The Armor All Complete Car Care Kit is the ultimate supply box with a protectant, glass wipes, tire foam and items for washing and waxing the car.
Driver's Auto Mart
The gift that truly keeps on giving is our top-notch vehicles at Driver's Auto Mart. We carry a wide range of cars from different brands, like Audi, Chevrolet. Ford, Jeep, and more. These vehicles also range in various shapes and prices. Those who are interested in what we have to offer can simply view our online pre-owned inventory and chat with a representative for further assistance.
Photo Source/Copyright: Shutterstock via photographer n_defender