$10,000 or Less: Best Used Cars For Teens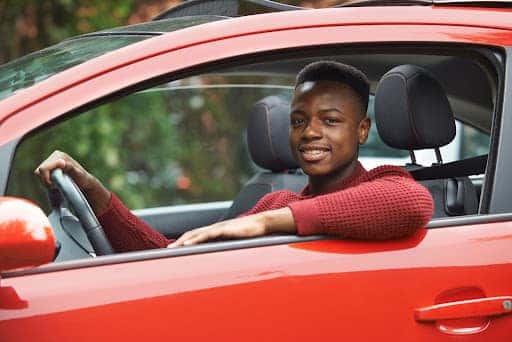 There comes a time in every parent's life where one of the most nerve-wracking milestones's of their…I mean their teen's life arrives, and that's driving. Other than developing the skills of a safe and responsible driver, a concern for parents finding a car that is practical enough for their child. That's why Driver's Auto Mart has compiled a list of our Top 5 Best Used Cars For Teens, specifically those that are just $10,000. 
Honda Accord (2013 or newer)
Since 1985, 9 generations of this compact sedan have snagged honors from Car and Driver 10Best trophy. On top of this, it's highly popular. The Accord led in second place in U.S. sales (336,678) in 2013, as well as marked the standard as what it means to be a car that is responsible priced. Older model years offer either a coupe or sedan, while newer models offer either 1.5 or 2.0 turbocharged engines, with 4-cylinders. Regardless of your preferred model year, this Honda vehicle has earned IIHS (Insurance Institute for Highway Safety) Top Safety Pick + rating. 
Honda Civic (2012 or newer)
While the Honda Civics may have considered enticing in the 90's for drivers who wanted a vehicle that can perform high-revs, specifically as a coupe or hatchback, but nowadays its more suitable for those who prioritize safety, since the engine have enhanced their ability to save gas and has an calmer mechanical setup. For 2021, its 2.0-liter engine and 1.5 turbocharger reach up to 30 mpg for EPA (Environmental Protection Agency) ratings and around 40 for highway fuel economy. Additionally, engine options have more than enough power to work with, and great handling abilities. 
Mazda 3 (2011 or newer)
The Mazda 3 compact is another vehicle that comes either as a sedan or a hatchback, as has been since its inception onto the automotive market. This car is perfect for your teens because it's known for its reliability and fuel efficiency. It's also fun to drive, with great handling powers, energetic, and has an overall sporty feel. The Mazda car is also great for your child's extra curricular activities since it has plenty of interior space to work with. If you want to get the best bang for your buck, you should start looking at Mazda 3 models that were released in 2014 or after that.
Mazda CX-5 (2014 or newer)
Don't think that the Mazda 3 was the only compact that the automaker had up their sleeve, as the CX-5 crossover SUV has proved to be a fan-favorite since its introduction on the market, not that long ago. This miniature truck is known for its near-athletic abilities, comfort features, and high-scale design. While the models before 2016 give some soccer mom vibes, they are still incredibly modern. Then of course, buyers of newer models get to enjoy features like a backup camera, touchscreen audio system, and a navigation system. Newer CX-5's also offer a 2.0-liter turbocharger, and automatic transmission.
Toyota Camry (2012 or newer)
Our final pick for this list has served as the best-selling vehicle in the States year after year since 2022. While it hasn't always been considered the most attractive car on the market, it still outshines its rivals thanks to its practical driving capabilities. Stepping inside, you'll quickly see that the ride is nice and tranquil, rides like a dream, and excels in its business-style formula. It's also known for having great fuel economy, especially with newer models.
Driver's Auto Mart
We hope we've convinced of the incredible cars that the market has to offer for your teen. As a matter of fact, Driver's Auto Mart has these vehicles in their possession in a variety of different model years and prices. Those who are interested in any of our models can simply view our pre-owned inventory and chat with a representative for further assistance.
Photo Source/Copyright: Shutterstock via photographer SpeedKingz