2017 Nissan 370z Near Ft Lauderdale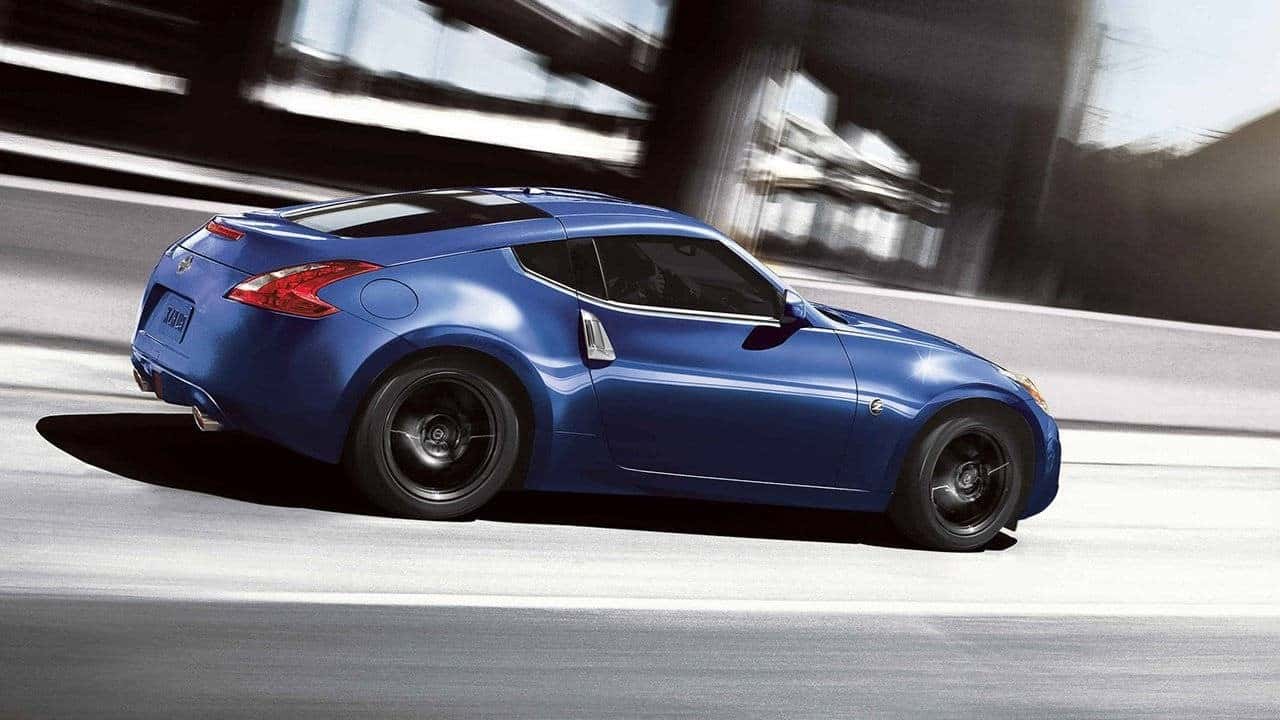 The Nissan 370z is a good looking, fast, yet totally affordable sports car. The 370z first went into production in 2009 and it has been a favorite among consumers since then. Depending on your style you can roll around in the 270z coupe or a convertible option.
Edmunds says that the 370z is a car worth looking at, especially for those who want something affordable, but powerful. Reviews also say the car has smooth and precise handling and is easy to drive, even with a manual transmission. Check it out in detail below.
Trims and Engine
The 370z comes in seven different trims, and has one engine available for all trims. The trim names (from base to highest level trim) include: Base, Sport, Sport Tech, Touring, Nismo, Nismo Tech, and Touring Sport.
The engine is a 3.7-liter V6 engine paired with a six-speed manual transmission or the option of a seven-speed automatic. The engine produces up to 332 horsepower and 270 lb-ft of torque, which is pretty powerful! The 370z accelerates from 0-60 mph in 5.1 seconds and it does a quarter of a mile in 13.7 seconds.
Style
When it comes to style the Nissan 370z is a pure performance and sport vehicle. Buyers have the option of a coupe or convertible coupe. Similar style features on all Nissan 370z models is a cockpit feel, a minimized windshield pillar for better vision, an oval steering wheel with large gauges, and an extremely aerodynamic body.
Each model has its own traits that help set it apart from other trims. For example the base model comes with 18-inch black finish aluminum alloy wheels and HID headlights. The Sport model has special 19-inch RAYS Forged wheels and Nissan sport brakes, the Touring comes standard with leather seats.
Technology
Technology is great even in the base model. The features vary from trim to trim. However, we have broken it down into the major highlights of technology in the 370z for you. A four-speaker system, AM/FM/CD audio system, an auxiliary jack, MP3 capability are all standard on the base model.
Once you get to higher trim levels like the Nismo and Touring the standard features get even more advanced. On the higher trim levels features like SiriusXM, a premium Bose sound system, and eight-speakers with a dual-subwoofer system come standard.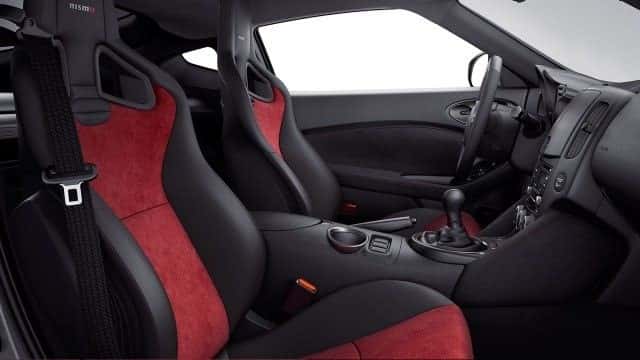 Nismo
Nissan just released the new 370z Nismo trim to the United States market. The 370z Nismo is a highest trim level on the lineup and it offers even more performance. The Nismo is equipped with a modified version of the 370z's 3.7-liter engine and it is able to produce more horsepower and torque. The 370z Nismo pushes out 350 horsepower and 276 lb-ft of torque, which is an additional 18 horsepower and 6 lb-ft of torque than the standard 370z engine.
The Nismo also has a few other upgraded features that make it perform, look and feel like an upgraded sportscar. The 370z Nismo features a more aggressive looking front grille design, and a new bumper with a small rear spoiler. The 370z has a stiffened suspension, 19-inch tires, and high-rigidity brake hoses with R35 Special II brake fluid. In addition, black and red accents can be found across the exterior and in the interior.
Price and Warranty
Pricing for the model begins at $29,990 for the base model and ranges to about $41,820 for the convertible and higher end trim levels.
Warranties for the 370z include a three year or 36,000 mile basic warranty and a five year or 60,000 mile powertrain warranty.
Interested in a Nissan?
Check out our inventory here. Driver's Auto Mart always has new vehicles available.