4 Best Minivans On The Market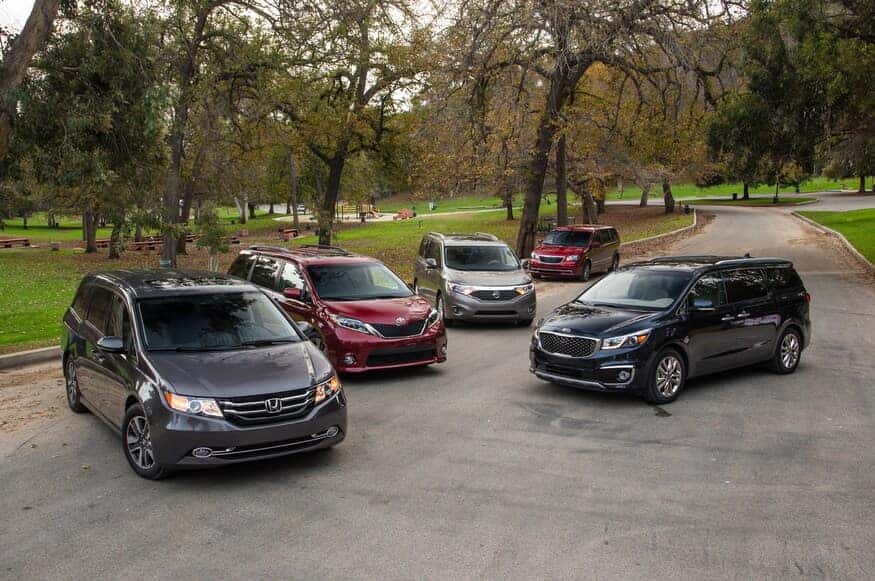 Although minivans may not be considered the most trendy type of vehicle within the automotive industry, no one can deny that they sell like hot cakes for a reason. Their great practicality for families, extensive interior and cargo space, as well as its overall cheap maintenance makes it the perfect choice for those wrangling the little critters. Fortunately, today's minivans have a much more sleek and innovative design than that of the old-timers. Moreover, these modern vehicles include plenty of advanced tech infotainment and safety features that truly makes for an enjoyable ride. Here are 4 Best Minivans On The Market. 
Toyota Sienna: Terrific All-Weather Capabilities
Starting off with the brand that is known for making highly dependable cars, we have the Toyota Sienna. According to Consumer Reports, durable makeup is one of the main reasons why it's considered to be reliable but its all-wheel-drive takes the cake. (NOTE: The 2021 Pacifica will have it, but it's not on sale yet).
Additionally, Toyota has offered AWD to most of its trims since 2019. Its most recent version also tacks on Apple CarPlay.
Other features that the Sienna has are seven or eight seats with the option to select either bucket seats in the middle-row or a three-place bench, as well as three-zone automatic climate control on all trims and an 8-way power driver's seat in the LE model.
The engine being used is a 3.5L V6 dual fuel injection system, port, and direct injection to organize engine performance to different driving situations and conserves fuel. The 8-speed automatic transmission is also standard.
Kia Sedona: Most Glamourous
From the outside looking in, the Kia Sedona could trick any fool into believing that it was a swanky SUV. Its strong lines and bold grille makes this vehicle appear to look like some sort of a crossover.
Another notable feature is the available second-row bucket seats with leg rests that kick-out like a La-Z-Boy. This is standard in SXL and SXL+ trims. The LX trim includes a standard heated steering wheel while the SXL+ comes with ventilated front seats. 
Honda Odyssey: Best Overall Drive
For a hefty minivan, the Honda Odyssey sure drives like a small compact sedan, with its impressive handling, as well as its incredibly stable and controlled drive, it seems to zoom through the highway with the utmost ease. It's powered by a 3.5L V6 i-VTEC engine, going at 280-hp at 6,000 rpm, while also pairing up with a 10-speed automatic transmission.
Although the Odyssey has never been a beauty queen, Honda has at least made some changes to spruce up the ol' girl such as revamping the grille and front bumper fascia, refashion the front lighting, and even add a new black trim beneath the rear window.
Cool tech features include CabinWatch and CabinTalk functions. The first makes use of a camera in the headliner to show the front occupants what's the happenings in the back seats, which is great for parents of small children. The CabinTalk allows the driver to address the tykes when they get a little too rowdy.
Chrysler Pacifica Hybrid: The Best At Being The Best
Finally, we save the best for last with the award-winning, Chrysler Pacifica Hybrid. The reason why this minivan outranks every competitor is simply because it has the whole package. It has even more horsepower than the Odyssey, a plethora of family-friendly infotainment and safety features, and undoubtedly provides the utmost comfort. 
If you couldn't tell already from the name of the vehicle, one of the Pacifica's highlights is that it's a plug-in hybrid. It uses a battery pack beneath the floor and lodges up just enough power to travel up to 32 miles. The gasoline engine will then take you up to 500 miles in total. A continuously variable transmission is also a part of the eco-friendly team.
Furthermore, the Pacifica has a cool "Are We There Yet" feature for kids that allows them to track how much further their next destination is and also contains plenty of games to keep them entertained.
Driver's Auto Mart
At Driver's Auto Mart, we sell a variety of different vehicles that are family-friendly and have the latest features, more specifically up-to-date Chrysler Pacifica vehicles. Those who are interested in any of our models can take a look at our pre-owned inventory via our website and chat with an online representative for assistance.
Photo Source/Copyright: MotorTrend via photographer Brian Vance