5 Hidden Gems Of The Ford Bronco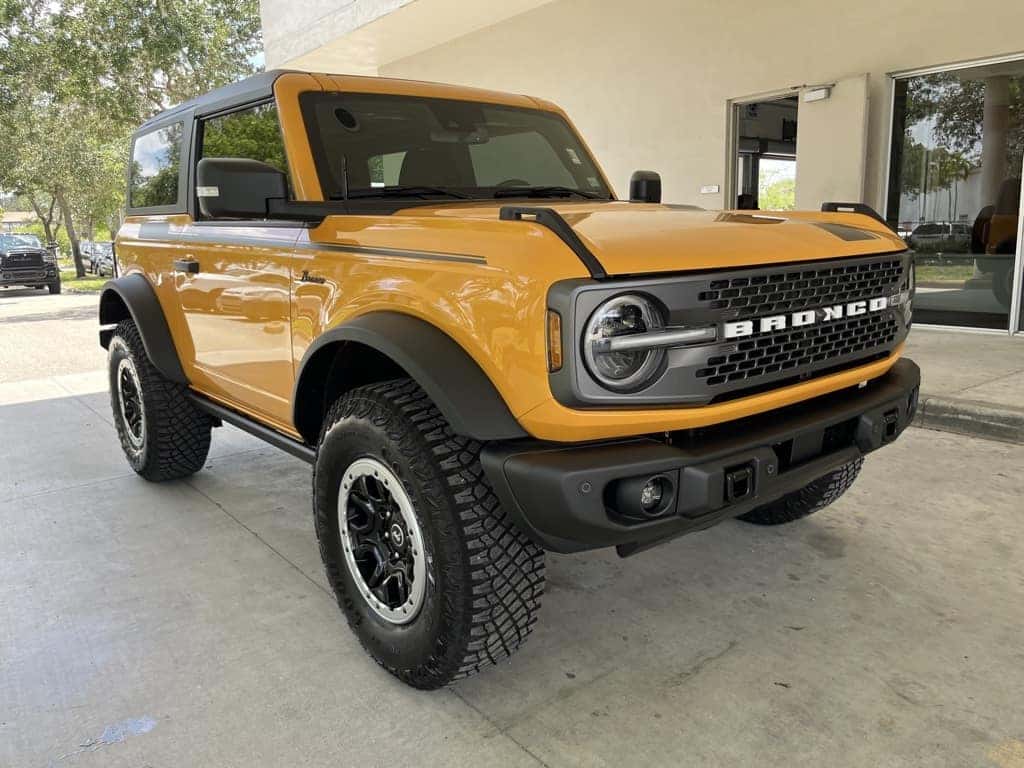 We discussed all that there is to know about the 2022 Ford Bronco for our edition of Used Car of the Week, but we weren't done discussing all of the wonderful features in the mid-size SUV. The Bronco has a few lesser-known qualities that are worth mentioning, such as its off-road abilities and active in-car technologies. Here are 5 Hidden Gems In The Ford Bronco.
Easter Eggs
The Jeep Wrangler is undoubtedly the Bronco's fiercest competitor. This compact SUV has a reputation for being an off-road beast, along with its rather inconspicuous silhouettes throughout the car. However, Ford simply isn't one to be bested by its opponent, especially when it comes to Easter eggs. According to Consumer Reports, this Ford model has an engine-start button that appears like one of its headlights. The ones that are harder to find might include a Bronco logo carved into the outfitted toolkit for removing the doors.
Another hidden gem shows the last three generations of Bronco, which may be found above the fuel filler under the fuel flap. There are also lassos carved onto the cargo tie-downs, a front fascia look alike on the center console, and encryption saying "Est 1966" on the windshield.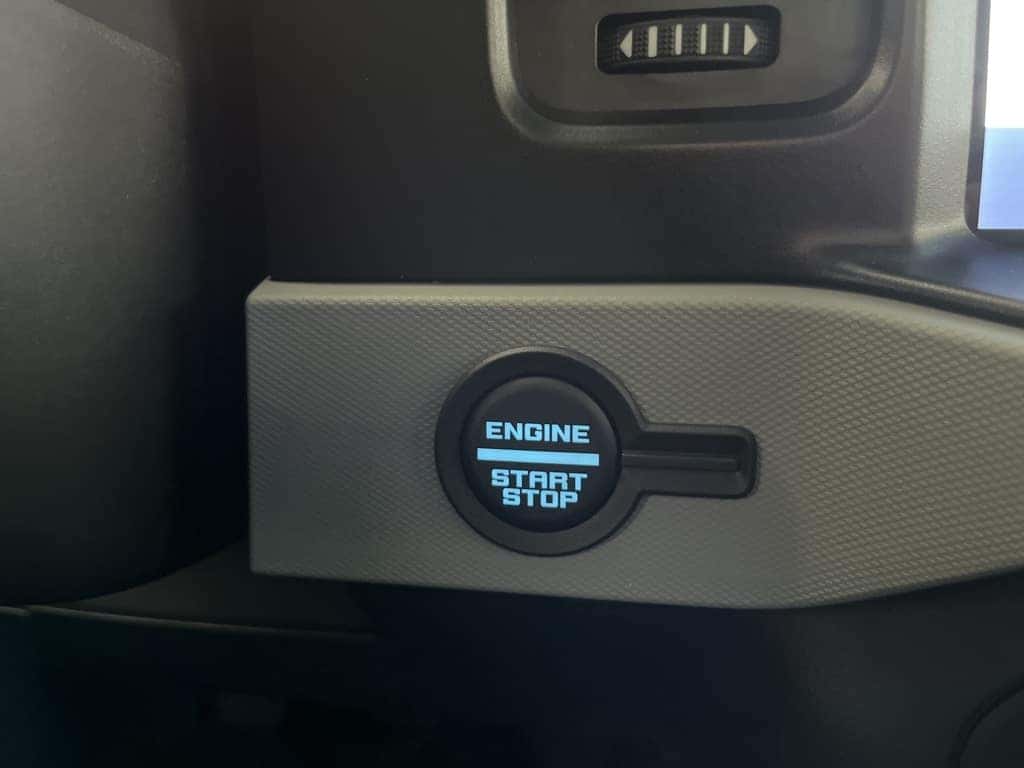 Off-Road Features
Simply put, the Ford Bronco was made to be an off-road adventurist. So we can be surprised at how it handles various terrains almost as easily as if it was on the road. 2022 Broncos have a terrain-management system that scores up to seven driving modes. These have a direct impact on the vehicle's performance in regards to its steering, handling, and powertrain. These different modes are appropriately dubbed "GOAT," which represents "Goes Over Any Type of Terrain."
Normal mode is usually the preferred choice for drivers. What's more, the Eco mode aids in maximum fuel efficiency, while Sport mode has a better response when accelerating, its steering efforts, and modified transmission shift points. At last, the Slippery mode should be used when the roads are covered with snow or ice, as its more resilient gas-pedal and transmission shifting are boosted for low-grip conditions.
Easy To Remove Doors and Roof
Of course, it wouldn't be a true rival of the Wrangler if the Ford Bronco lacked the ability to remove its doors and roof. Consumer says that it's easy to remove these parts, as there are only two bolts per door, which stay attached and won't fall off after removal. There are also specified handles to lift them off the vehicles with ease.
Standard Active Safety Features
Lastly, all Bronco models, no matter the trim, are jam-packed with safety features. These involve forward-collision warning and automatic emergency braking with pedestrian detection, along with optional blind-spot, rear cross-traffic, and lane departure warnings, plus lane-keeping assistance.
The Bronco actually outranks the Jeep Wrangler in this department, as the rival doesn't even have active standard features, nor does it have pedestrian detection, lane departure, and lane-keeping assistance. I guess you can say the Bronco is the one with the true Easter eggs.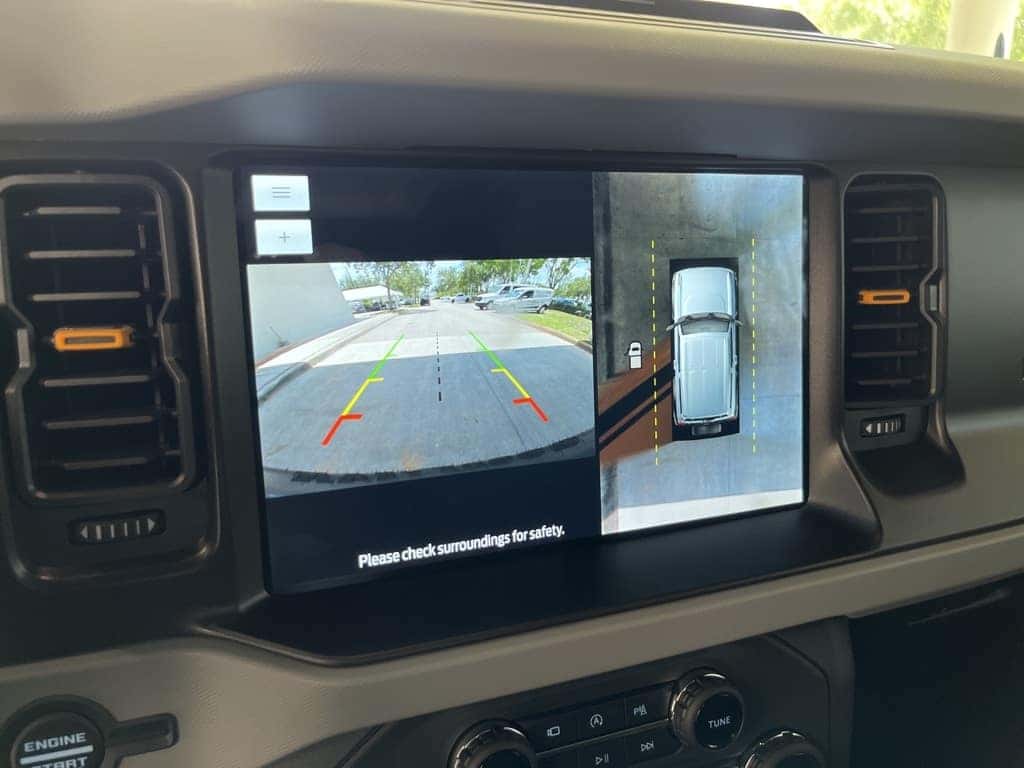 Driver's Auto Mart
If you're interested in purchasing any recent models of the Ford Bronco, check out our online pre-owned inventory on our dealership website, Driver's Auto Mart. We sell a wide range of vehicles from the brand that range in different shapes and sizes.
Once you find something to your liking, feel free to contact one of our representatives for further assistance.
Photo Source/Copyright: Driver's Auto Mart