5 High-Level Infotainment Systems In The Automotive World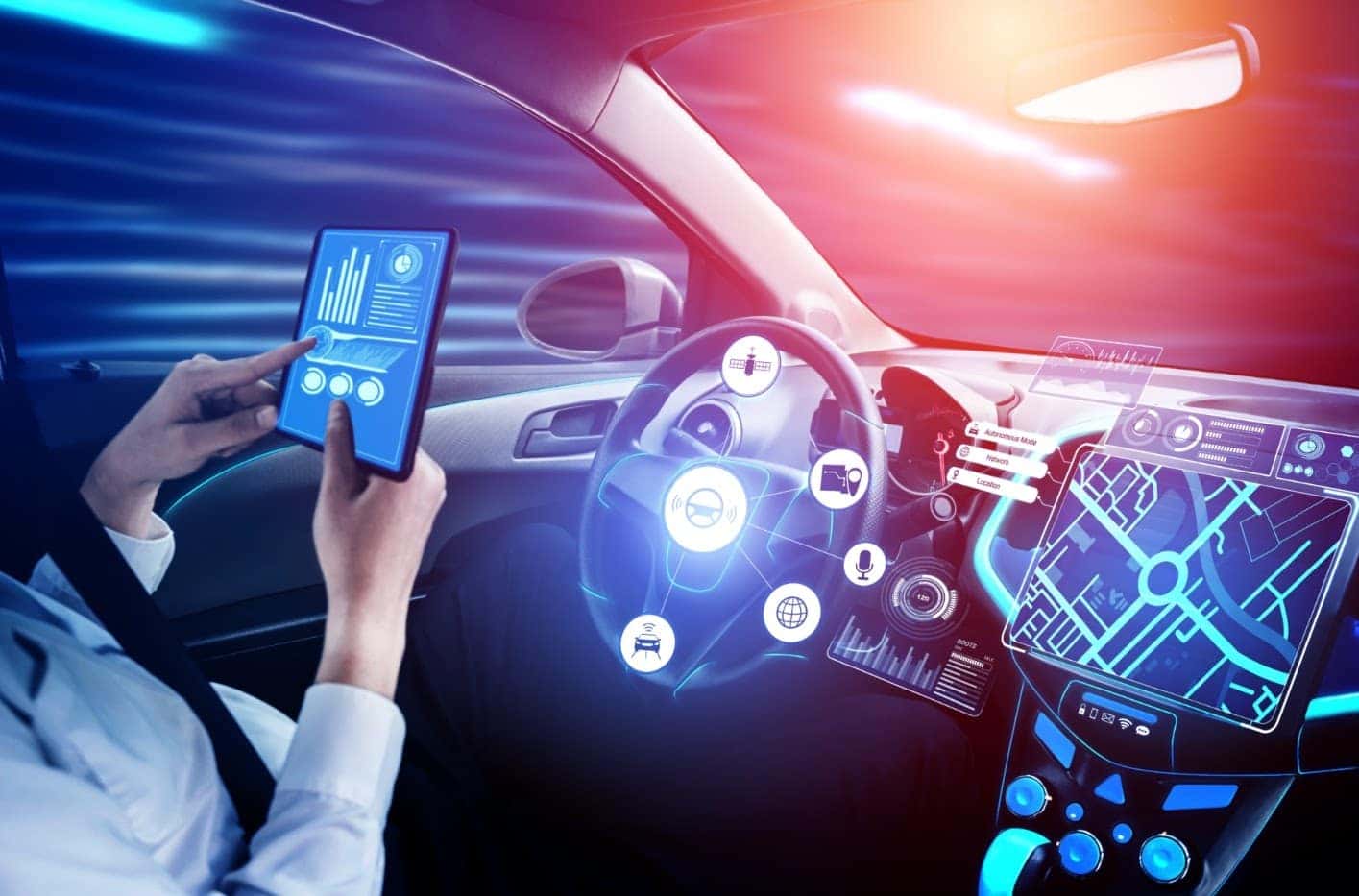 Nowadays, there are so many technologies and advanced systems wowing our senses as we sit in the cabin of our preferred vehicle. With so many infotainments to choose from it can be hard to differentiate between the ones that are actually worth paying attention to. Factors such as the quality of the images on the screen, the ease in functionality, and features of these miniature computers are considered important in the 21st century.
Luckily, Driver's Auto Mart has developed a list that we think the average reader will agree with. Here Are 5 High-Level Infotainment Systems.
Fiat Chrysler's Uconnect
The brand that brought you the award-winning Pacifica and Pacifica Hybrid lets it be known that it's not playing any games…except of course if you're using their Uconnect. This system isn't just used in their minivan, but a variety of different vehicles, like their Ram trucks, Jeep Wranglers, and Dodge Chargers.
What makes the Uconnect favorable in the automotive industry is that on its diversified screen sizes, it's user-friendly and high efficient. It also utilizes Apple CarPlay and Android Auto while also involving voice commands that can be used for various functions.
Since FCA has so many vehicles under its belt, the system adapts a bit depending on the vehicle, and in trucks, it has "Off-Road Pages," which are a string of controls and displays that enables drivers to review important information regarding their vehicle, with examples being transmission temperature, body angles, and gearing. Then in SRT vehicles, there are "Performance Pages" which allow drivers to personalize driving modes and look at information like lap times.
Kia UVO
The South Korean automaker, Kia is known for its exceptional reliability, with its reputation extending to its infotainment, especially with the UVO. While it certainly doesn't memorize you with fancy screens and menus, it works without skipping a beat and is incredibly responsive. There are many different screen sizes, with the largest going as large as 12.3-inches in the Kia K900, oftentimes supporting Apple CarPlay or Android Auto. If for some off reason that your Apple or Android isn't supported, Kia still provides an easy-to-use navigation system.
Mercedes-Benz MBUX
The luxury powerhouse, Mercedes-Benz brings out all of the bells and whistles with its MBUX infotainment system, with their most notable feature being the brand's User Experience or MBUX, it's known for responding to voice commands, hand gestures, and essentially acting as a digital assistant.
The system can perform many functions such as navigation (sometimes with augmented reality), checking the weather, making phone calls or sending text messages, as well as tell you where the nearest gas station or restaurant is.
In the same way as the voice assistants, Apple, Google, and Amazon can also respond at times. Users can also customize their gauges and choose their themes, as well as control the system by touchscreen and/or dials on the steering wheel.
Ford Sync
America's big-time car maker brings out its foolproof Sync 4 system that has been built in connection services that are comparable to that of a smartphone. Services like navigation maps, weather, and traffic are included, with voice overall reliability in voice commands improved. The company says that they plan on offering even more voice commands and services along with its integration of Apple CarPlay and Android Auto.
Volvo Sensus
Last but not least, the Volvo company gifts us with the Sensus. It's known for being connected to many apps such as Spotify and Pandora. Similar to the MBUX, it can also be controlled by its touchscreen or swipe gestures. There are also a variety of different menus that can control the vehicle settings regarding vehicle functions such as the climate system. Of course, Apple CarPlay and Android Auto are included, as well as navigation, phone services, and internet.
Driver's Auto Mart
Are you impressed? We sure hope so because Driver's Auto Mart has all of these vehicles, including their dynamic infotainment system in our possession. Our store sells a wide range of pre-owned cars that are incredibly modern and affordable.
Those who are interested in any of our vehicles can simply view our online pre-owned inventory and chat with a representative for further assistance.
Photo Source: Shutterstock via Blue Planet Studio