5 Most Outrageous Luxury Car Features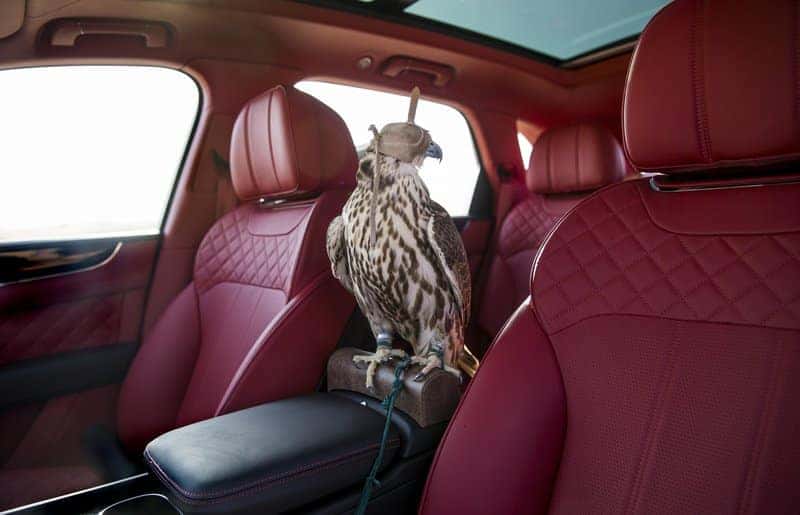 Let's face it, a car that has a radio or power windows isn't really luxurious. If you're looking to upgrade your vehicle, we have some suggestions about wonderful features you should look out for in your next purchase. However, these are some of the over-the-top features and vehicles that have us wondering if this was really necessary. Either way, it's worth discussing.
While we may not have all of the vehicles or the luxury features available on the lot right now, Driver's Auto Mart does have a large collection of vehicles that have modern and high end features, and if you would rather take a look at something more reasonable, come visit us.
Most Outrageous Luxury Features
Spa + Daily Commute
Among the most popular features buyers look for when shopping for a new car are seating features, and automakers have really gone far to offer luxury seating features. One of our favorite luxury seating options are seats that have massaging capabilities. Though the feature probably sounds a little over the top to the average consumer, Mercedes-Benz has been offering seats with massaging features called active multi-contour seats for a few years, and there's not just one massage setting, but there are several including a "hot stone" massage setting. While the hot stone feature could be a little much in South Florida, any type of massage seat would be a great feature to use on the way to the grocery store or on a long commute. The active multi-contour seats are found in the Mercedes-Benz S-Class, CLS-Class, E-Class, GLE and SL Class, but massaging seats are available in other brands as well.
Shop our available used Mercedes-Benz inventory.
An SUV with Seating for your Falcon
One truly unique feature you won't find anywhere else comes along with a special package, the Bentayga Falconry by Mulliner, that is offered on the 2018 Bentley Bentayga. The Bentley Bentayga looks like a typical luxury sport vehicle from the outside, but when equipped with the Bentayga Falconry by Mulliner installation, the vehicle is "designed to house everything you need for a successful falconry expedition." The Bentayga Falconry by Mulliner is complete with two special cork units made just for a bird to rest, a removable transportation perch and tether, a stowage tray with compartments for a GPS bird tracking unit and a face cloth for the falcon. Also, incase drivers miss their falcon when it is not in the vehicle, drivers can take some comfort in the the intricate wood inlay featuring a falcon on the glove compartment. All this and more for just $230,000.
Rolls-Royce Umbrella
If you hadn't purchased a Rolls-Royce vehicle before, they come complete with two umbrellas for owners to have. The umbrellas are literally built into the door and cost $700 per umbrella. In fact, Rolls-Royce has considered the additional umbrella a hallmark of the company. Engineered so the owner doesn't have to slide the umbrella all the way to open it. $700 is a little much for an umbrella, but it seems a little more practical than a vehicle built for falconry.
Rolls-Royce Starlight Headliner Feature
But Rolls-Royce goes a little over and above the umbrella options and the Starlight Headliner feature might have gone one step too far. Marketing how "each constellation is completely unique," drivers can now have adjustable christmas light-like "stars" illuminate the interior roof of the cabin. The leather of the interior is perforated with 800 to 1,600 holes as two workers work by hand to install each individual star light. Known as Celestial craftsmanship, this is one outrageous luxury feature, even for Rolls-Royce.
Cadillac CTS6 Night Time Pedestrian and Animal Illuminating Feature
Cadillac has equipped the Night Vision feature with the Cadillac CT6, with advanced animal and pedestrian detection. With this equipped night vision, people and animals can be spotted up to 100 yards ahead of the vehicle and are illuminated on a screen so drivers can see them. This incredible range is as long as an entire football field and sights can be seen even ahead of headlight range.
This is all achieved by the inclusion of an infrared camera being mounted into the front grille and an onboard computer (ECU) runs algorithms to detect animals or pedestrians ahead based off the heat their bodies give. Since weather, the darkness of night or fog can blind a driver looking ahead, this is one measure to prevent that.
Mercedes-Benz Pink Sound
Though Mercedes-Benz has spent a lot of time developing luxury features like massaging seats, they have also made huge strides in terms of driver and passenger safety, and one example of those strides is the "Pre-Safe Sound." The Pre-Safe Sound feature projects a sound called "pink noise," which helps prepare drivers for the loud noises that occur during a collision. Developed in 2011 and introduced in 2012 model year vehicles, the "pink noise" is supposed to help soothe the sound of an impact for drivers who are in an accident. It may seem over the top, but it's a pretty brilliant feature that can benefit anyone.
To Upgrade Your Current Vehicle, Look No Further Than Driver's
With more vehicle choices than most dealerships you'll find, we are sure to have some of the most popular vehicles and at an affordable price. Stop by Driver's Auto Mart and let our professional staff show you around our lot with brands like Mercedes Benz, Porsche, Bentley, Aston Martin. With almost 300 pre-owned vehicles ready for you to see, stop by for a test drive today.
Driver's Auto Mart is located in Davie, Florida and we treat all our customers with respect and ensure they remain our first priority. Feel free to reach out to us at (954) 945-7618 or visit us at 5355 S University Dr, Davie, Florida.