5 Reasons To Love The 2022 Audi Q7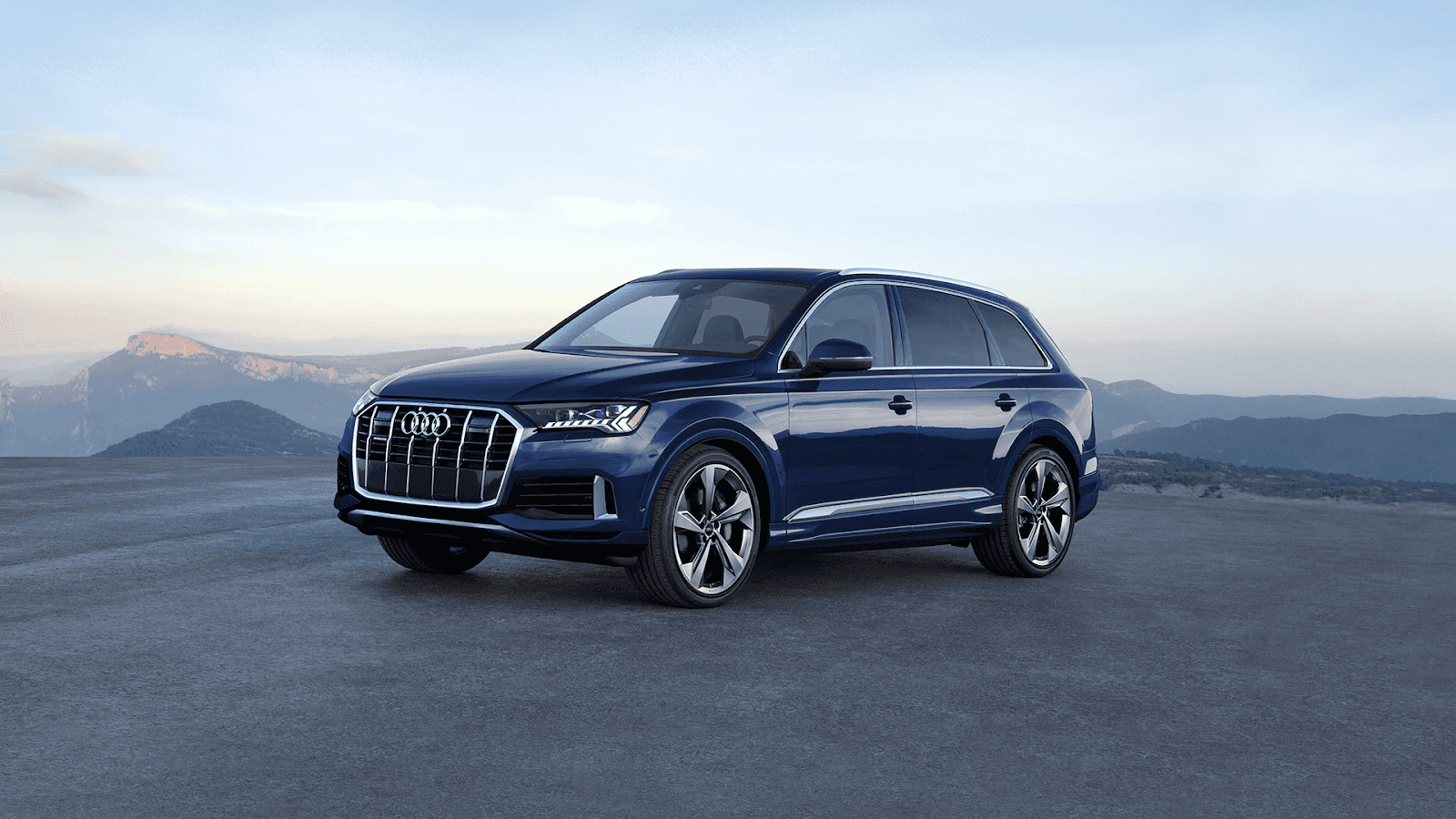 The 2022 Audi Q7 is here to compete in the mid-size crossover market, and it's certainly holding its own with a slew of safety technologies, added appearance packages, and some extra in-car goodies. Here are 5 Reasons To Love The 2022 Audi Q7!
Fast-Paced and Smooth Automatic Transmission
Audi made significant improvements in the second generation of the Q7, as they were able to make use of an 8-speed torque converter automatic transmission. This particular element comes with manual mode and paddle shifters, allowing it to create a drive that is smooth and fast with its shifts. It has also proved to be incredibly reliable long-term, particularly when comparing it to older models before 2016.
Locked and Loaded With Features
Whether you're opting for the high-tier Prestige or the entry-level Premium, any buyer of this Audi vehicle will be provided with more than enough with it comes to cabin features. Standard features involve 19″ alloy wheels, LED headlights & taillights, ambient interior lighting, lane departure warning, a 10.1″ touchscreen infotainment system, and much more!
Meanwhile, the Premium Plus trim gives you bang for your buck as it has a surround sound system, power-folding mirrors, wireless phone charging, 20″ wheels, ambient lighting. At the same time, the Prestige model consists of matrix LED headlights, a head-up display, Audi adaptive air suspension, and soft closing doors.
Sizable In Its Room and Comfortable
The luxury vehicle accommodates 6 passengers and their driver. The front row occupants will be welcomed with wide and padded seats that are enclosed with premium leather. There is also a generous amount of headroom, legroom, and shoulder room, which your long-legged friends will appreciate.
The same is true for the second row. Headroom and legroom amount to a spacious 38.8 inches, along with incredible support for under thighs. While the third row is more suitable for tiny tots, it shouldn't be seen as a huge hindrance.
High Functioning MMI Infotainment System
As previously mentioned, the latest Audi Q7 is loaded with in-car features, and one of those includes the 10.1-inch touchscreen MMI infotainment system. There is also a small 8.6-inch screen that lies underneath the infotainment screen and shows all of the car's information and settings in relation to climate control, seat heating and ventilation, along with other settings.
The quality of these technological features is quite magnificent, as it's highly instinctive and is without any lags or glitches. It's user-friendly and has a first-rate display. The main entertainment connectivity features are standard and the audio quality comes through the high-ranking 23-speaker Bang & Olufsen system.
Sharp and Reliable Brakes
The braking system is the same but as it was before with 14.8-inch front rotors and 13.8-inch rear rotors, combined with the usual brake boost, ABS with EBD, hill hold control, hill descent control, and electronic parking brakes. All of these rotors are also ventilated. All of these components in conjunction with the extensive list of features allows the SUV to go from 60-0 mph in braking in just 117 ft.
Driver's Auto Mart
Driver's Auto Mart houses plenty of big names brands, especially in regards to the Audi company. Not only do we have a great selection of pre-owned car models but vehicles are often up-to-date, with some only months old.
Come and see all that we have to offer! Simply view our online used car inventory and chat with a representative for further information and assistance.
Photo Source/Copyright: Audi