5 Thrilling Features To Find On The Mercedes E40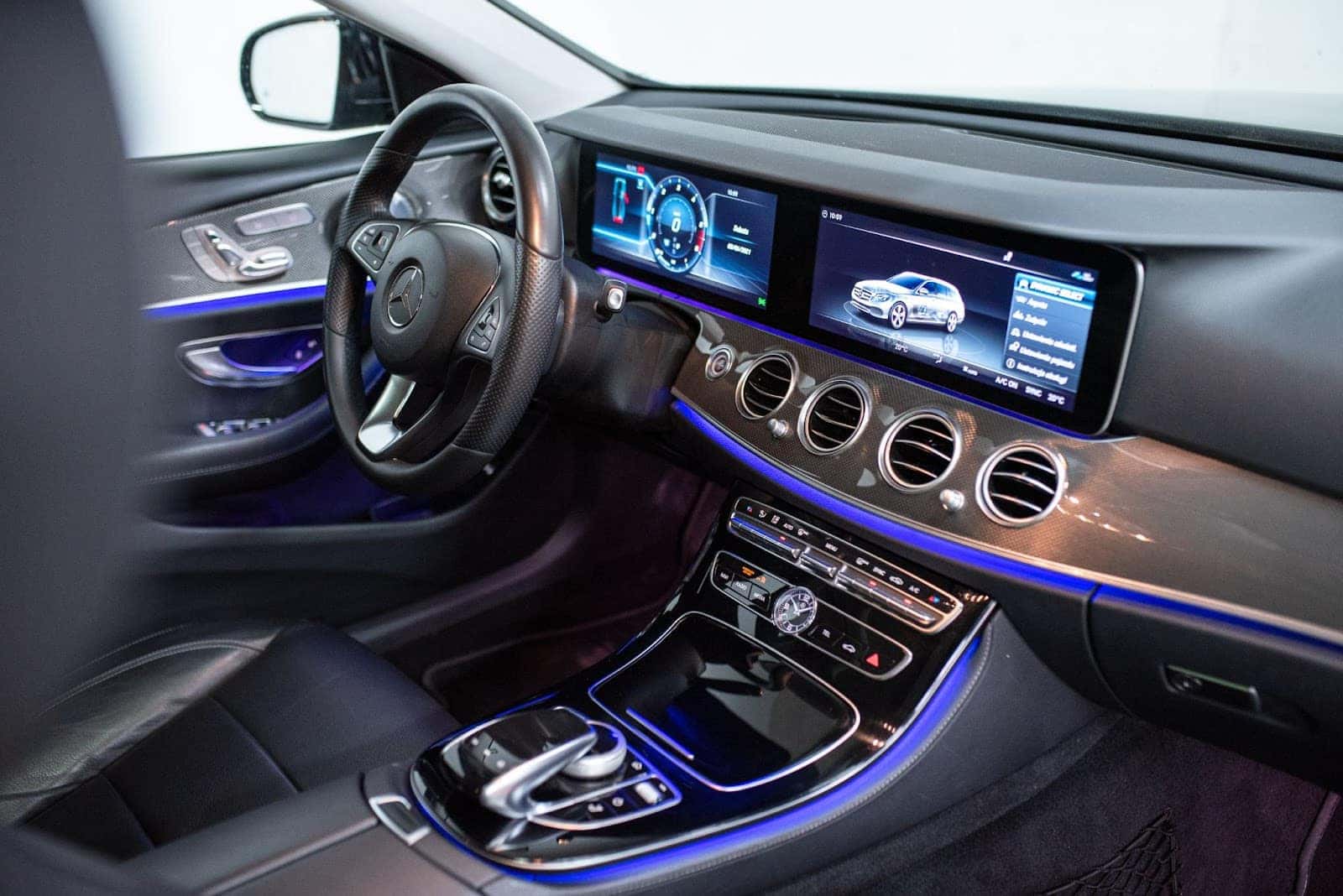 Mercedes-Benz is known for its adeptness in creating high-quality vehicles with progressive designs, dynamic engine performances, and innovative in-car features. More specifically, its luxury E-Class midsize sedan is just a step down from its top-notch flagship, and it comes with a plethora of excitements guaranteed to knock your socks off.
There are plenty of interior functions that are truly out of this world, but to narrow it down, we've picked our 5 personal best of the E-Class model.
Rear Cross-Traffic Alert
The Rear-Cross system is one of those features that you'll hope that you never have to use, but if it comes to it, you'll certainly be glad that you had it. This alert feature is now a common technological system that will alert drivers if they are reversing…into another vehicle. This is much more likely to happen if one prepares to back up in between two large SUVs. The Rear-Cross would then try to alert the driver with audible warnings, but if they don't respond, the car will activate the brakes.
Heated Front Armrests
While no one technically needs heated seats, you'll certainly be glad to have them in the cooler months. In the same way, heated front armrests are a delightful feature to help you feel snug after making a dash to your car in the snow.
These armrests come with the Warmth & Comfort package. It heats up the armrest on the center console, as well as the armrests on the doors. This bundle also consists of a heated steering wheel and a rapid heating function that goes along with the standard heated seats.
64-Color Ambient Lighting
Mercedes-Benz is also known for its 64-color ambient lighting system, which is often found on its cars and SUVs. What you may not know about these cool settings is that it's easy to find a hue that matches your mood. It's also quite thrilling when the changing mode slowly adjusts as you're driving down the road. Think of it as a rolling theater room, one that you and your friends will appreciate.
The Acoustic Comfort Package
Luxury cars are already skilled at providing a tranquil cabin experience, but in the Acoustic Comfort package, the Benz family makes considerable adjustments, including the implementation of special glass for the front windshield and front side windows, thicker insulation, and higher-density carpeting for the back.
The Air Suspension
Last on our list is every Benz driver's must-have, the Air Body Control, otherwise known as the air suspension. This suspension makes it possible to control the vehicle's body motions, nearly eliminating body roll in various driving situations such as cornering, accelerating, and braking. Buyers of the E-Class will ultimately be impressed by how sporty the drive is while also maintaining such composure.
Driver's Auto Mart
At Driver's Auto Mart, we have plenty of vehicles from various brands, including Mercedes-Benz. The E-Class car is waiting for you, simply take a peek at our online pre-owned inventory on our website. Once you find something that suits your interest, feel free to chat with one of our representatives for more assistance.
Photo Source/Copyright: Shutterstock via contributor Mateusz Rostek