6 Digital Features That Will Transform How You Think About Driving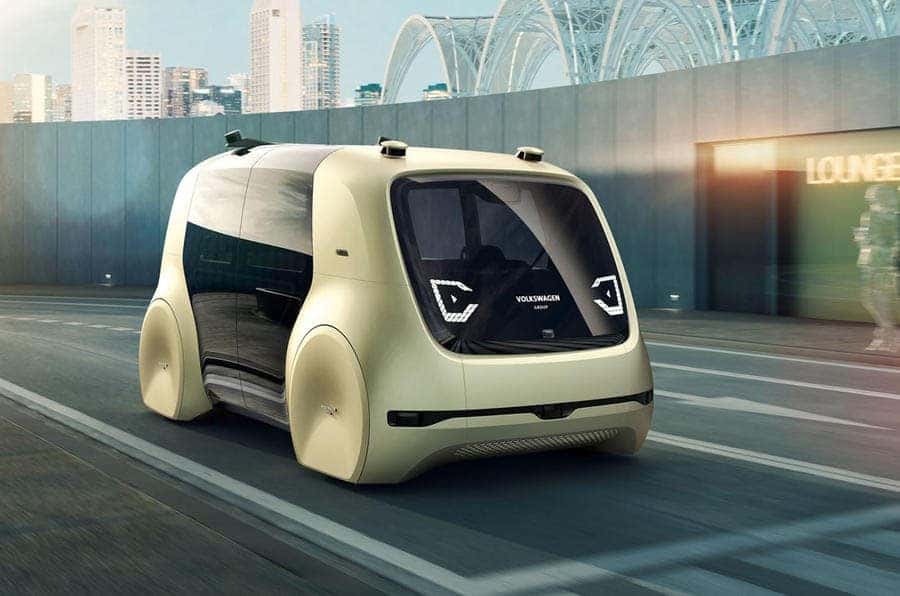 The New Year is fast approaching, and as always it brings in a new set of technology and features that we can only begin to imagine, more specifically in the automobile industry. New features such as enhanced connectivity experience, predictive maintenance, and of course, autonomous capabilities are a few of many features that one should expect of new vehicles in the following year and more to come!
Here are 6 Digital Features That Will Transform How You Think About Driving.
Connectivity Experience
In the New Year of 2020 and many more years ahead will bring a seamless connectivity experience that expands beyond mobile phones, home, and office, but vehicles in particular. Drivers will be able to stay connected to his or her favorite apps, music, and entertainment forms. Kids will be able to stay connected to their favorite games, and can even get a headstart on homework on the way back from school. Additionally, having Wifi in the car will no longer be a premium feature but rather a standard one moving in the next year.
Autonomous Vehicles In The City Streets
Companies like Waymo, Uber, Tesla and plenty of other companies often like to show off their autonomous capabilities. Although there are still ways to go before the average consumer will buy his or her own fully autonomous vehicle. The new and revolutionary way of driving will become more prevalent and visible in the following year.
Better Voice Control Systems
Previously, navigation and voice control systems were convenient yet very inconsistent in terms of overall efficiency; It could take about 5 minutes just to get a car to properly respond in the way that the driver intended. Fortunately, car companies are refining systems like Apple Car Play that will mimick what is on one's iPhone, thus creating an easy transition between phone and car.
Predictive Maintenance
Way back when, the idea of cars being able to alert drivers when he or she was due for an oil change was a pretty exhilarating concept; One could also keep track of time and mileage. Today's vehicles are able to extract multitudes of information and send it to the cloud for processing, alerting drivers of potential issues he or she may face in the near future such as engine failure, a bad taillight, or faulty breaks. The predictive maintenance already shows that its a feature of exceptional quality, it's even led to a 30% increase in uptime from truck drivers, and accurately estimates failures 30 days in advance with a whopping 90% accuracy.  
Driving Experience That Adapts To Individual Needs
Now, this is some iRobot type of cool! With some cars, everyone can determine the temperature that they would like to have in his or her respective areas. In a similar- but a way more high-tech-fashion, the AI allows for a more personalized driving experience such as the adjustment of the seat, mirror, radio, and air condition each time that a new driver enters. The AI can essentially read the mood of the driver and alert them when their eyelids start to fall or they start to pay attention to everything else but the road. 
Better Car Buying Experience 
Picture a customer at the dealership with the intention of buying a specific car in mind. They meet this guy named…let's call him Jeff. The customer tells Jeff that they want…let's say a black Honda Civic 2018, but rather than find that exact car for them, Jeff spends hours upon hours looking for every car similar but the exact model that the customer is looking for, thus wasting his or her time.
 For most of us mere mortals, the car buying process can take a draining 3-6 hours. However, just like with everything else, THERES AN APP FOR THAT!…or in this case a website.
NowCar's website allows users to buy a car without having to deal with that pushy salesperson, users also get live chat assistance and free delivery.
Driver's Auto Mart
Going back to that snazzy black 2018 Honda Civic, Driver's Auto Mart currently has a 4D Hatchback R Touring model for an inexpensive price of $32,919, (plus destination fee).
Those interested in this model can visit our website or call (954)-271-3184 for details. Representatives are standing by!
Photo Source/Copyright: Autocar