6 Questions To Ask Yourself For Before Taking A Test Drive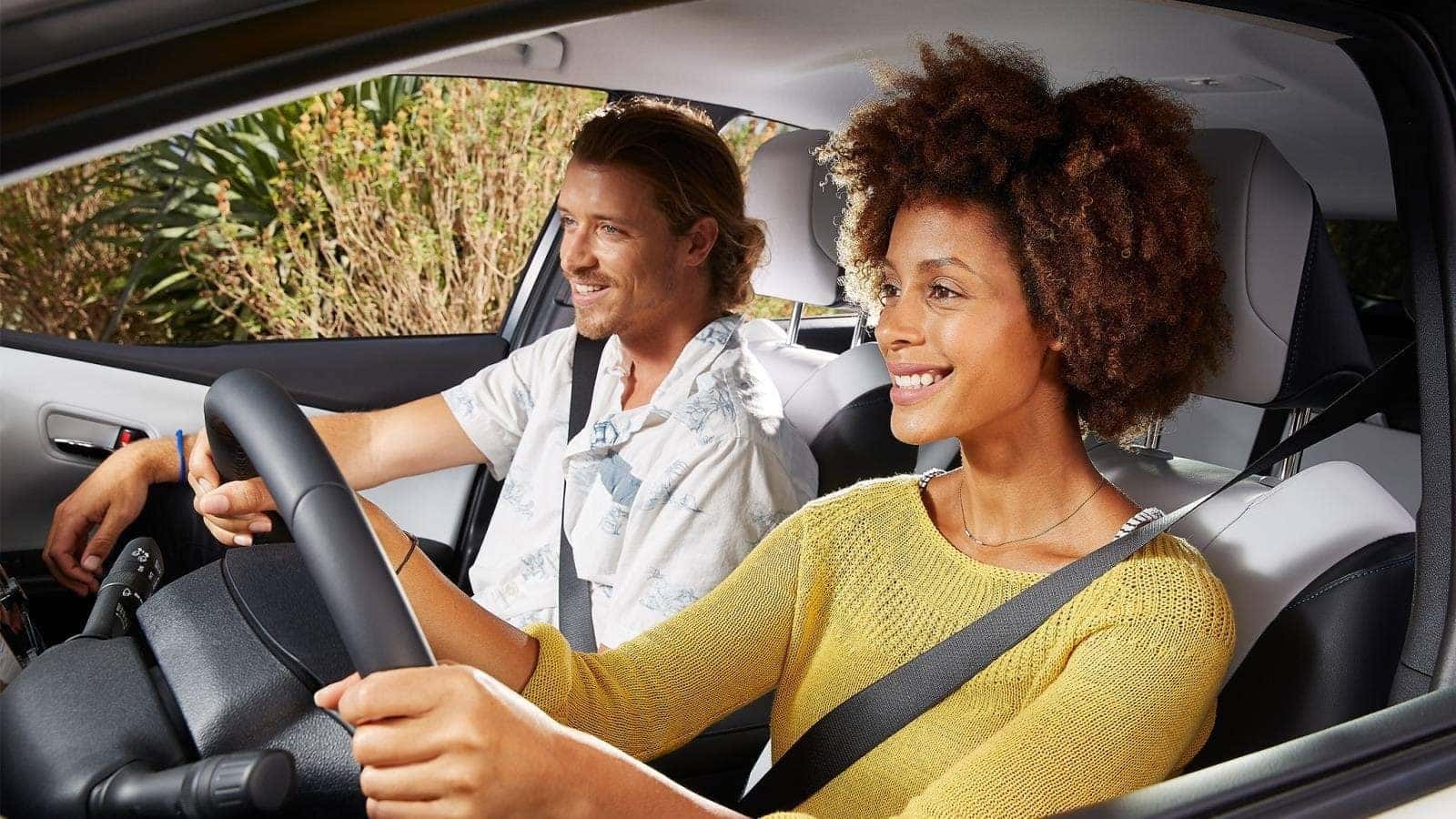 Car shopping isn't always easy, which the exterior may look attractive, some vehicles are best left in the parking lot but the only way to know that is to test drive a car. But not so fast! Before you zoom off, you might want to ask yourself a few questions while investigating the interior such as what type of tech features it has, the amount of cargo that it has, and if it will fit enough passengers for your family and friends? Doing this will provide the necessary clarity before making your purchase. Here are 6 Questions To Ask Yourself Before Taking A Test Drive!
How Safe Am I?
Whether you get a luxury Mercedes or a family-friendly Chrysler model, no matter what the physical appearance looks like, the most important feature will always be the ability to keep you and you're passengers safe. According to Consumer Reports, a nonprofit organization dedicated to unbiased product testing, one way to do this is to check the window sticker in order to see if it has three important safety features, which are automatic emergency braking with pedestrian detection, forward collision warning, and blind-spot warning. After this, play around a bit with the vehicle's on-screen menus to see if these features can be customized to your liking.
Who's Driving Who?
If you find yourself hunching over the steering wheel, chances are this vehicle is the wrong one for you. Ultimately the driver should be able to glide into his or her car and fit like a glove. This means that there is good visibility out of the back window, ease in adjusting the seat height, and the seats are also soft but firm. Moreover, make sure that you'll be able to relax by exploring the adjustments for the seats, the steering wheel, and side-view mirrors. This combination will determine whether the driver is controlling the car or the car is controlling the driver…
Do I Have Enough Cargo?
For many people, their car in some ways is a home away from home, specifically because it often aids drivers in carrying around cargo items like luggage, groceries, and more often than not, their coffee. Whatever the reason, one should make an inspection to see if the seats fold down flat for ease in loading. One also should also check the glove box and center console, as some cars barely even have enough space for simple items. Drivers should be aware of what kind of lifestyle they have, although they may need some amount of cargo space, it may not be necessary to have such a crazy amount.
How Many Passengers Can It Fit?
Speaking of lifestyle, do you have a large family or social group? Determine how important it is to have space for passengers, and if so, how much? For those who have small children or even elders as passengers, pay heed to the rear seats, make sure that they are easy to glide in and out. One should also investigate the head and legroom.
Are The Controls Controlling?
As previously mentioned, drivers should determine if they are controlling the car or if the car is controlling them, and another way to know this is simply trying out everyday tasks like playing around with the radio, adjusting the heat, performing certain functions from the controls on the steering wheel, and if the vehicle has a navigation system, determine whether or not it would actually be able to get you to your destination. 
What About My Phone?
Nowadays, a car is almost nothing without the collaboration of a smartphone…okay technically it is something but its not usually deemed as valuable. What kind of outputs does this vehicle have? Does it have any? Can it connect to Bluetooth and play music? Luckily, most new models have Andriod Auto and Apple CarPlay, so you'll likely have a demo made available to you. 
Driver's Auto Mart
While we're still on the subject of vehicle shopping, I recommend exploring our online inventory on Driver's Auto Mart. Although our vehicles are pre-owned a majority of our stock is up-to-date making almost no distinction between a new vehicle except for its exceptional budget-friendly price. Once you find something that interests you, feel free to chat with an online representative for more assistance.
Photo Source/Copyright: edmunds