6 Ways to Improve Your Vehicle Before Selling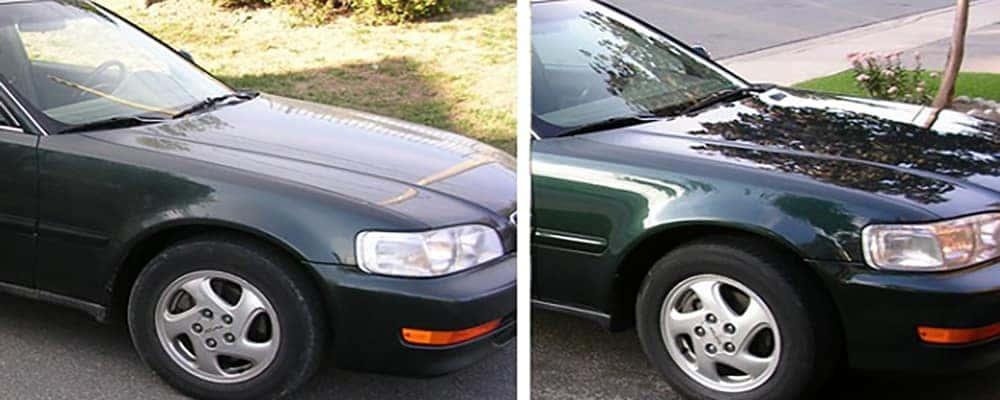 Photo credit: Cartoq
Owner of a vehicle that isn't quite what it used to be? If looking for a brand new vehicle is out of the question, we can help at Driver's Auto Mart. Aside from offering a wonderful selection of quality pre-owned vehicles, we want to provide some tips to help our readers gain more value when they sell their current vehicle. Many simple solutions can go a long way to raise the total compensation a vehicle is worth and we'd like to share that today.
Make Your Vehicle As Clean As Possible
A little elbow grease and some exterior and interior cleaning can go a long way. From the glove-compartment to the floor mats and every seat inside being wiped down and clean, make sure to have the interior as close to clean and empty as possible. The exterior should have no leaves, no spots that could be simply wiped off or dirty tires. Vacuum the interior and make sure any dirt or stains are removed as best as possible. Don't let any soda spills around the cup holders stay either.
"You could probably negotiate an extra $300 to $500 if it's properly cleaned," said Alec Gutierrez, manager of vehicle valuation for Kelly Blue Book.
Lift That Hood Up and Inspect Everything
The engine should look clean as well, so don't forget to wipe away any grease or oil build up. Check the battery to make sure there's no corrosion or any gunk build up in any spots when the hood is raised. The cleaner the vehicle inside and out, the more money an owner can expect to collect, but that goes for the engine as well. Make sure to use the proper cleaners to wipe away any oil or build up.
Two Coats of Wax
Once the hood has been cleaned (handwashing after a car wash to be extra clean) an additional treatment should be added. Two solid coats of wax will help make any faded paint job not appear as dull, which will help the vehicle look newer. There is no need to get a new paint job for a vehicle that is about to be sold to someone else. However, the effort towards making the vehicle look as fresh as possible is a smart way to go. Waxing and polishing the vehicle will help ensure the paint shine brightly, netting the owner more money in their pocket.
Know the Vehicle You're Selling
Many owners forget the number of features their vehicle possesses. Looking up the vehicle on Kelly Blue Book is a smart play as locating the exact trim and model year is imperative towards selling the vehicle. So, too, is knowing what the vehicle is capable of. Haven't tried the Bluetooth? Make sure it works. Same goes for the navigation, cruise control and setting the acoustics just right regarding the stereo system. For the audio, make sure to raise the treble and bass settings from 0 to the highest amount possible. This will make the audio sound as the musicians intended and amplifies the song better and makes the song thump much more so; especially important if the next owner will be a young person!
It goes without saying, if there is a flashing "check engine light" on or any warning lights that appear when the key is in the ignition, make sure to have that checked out. No one wants a vehicle from an owner who didn't take care of the most important aspects of the vehicle.
Don't Forget To Check the Lights
Sometimes the owner of a vehicle will not notice the headlights dimming over time. Replacing the bulb or cleaning the exterior of the headlights. The headlamp covers don't require an expensive polish to make them shine brighter. Many hardware and auto stores hold various products to help bring out the best of the headlights, creating a clearer light that will shine through. If a lightbulb inside needs to be replaced, this is also a quick and cheap fix.
Collect As Much Info On Your Vehicle
Bought a new battery or put on new brakes? That's important to show when selling. A good car owner can show off all the maintenance work, the paperwork for each oil change or repair and the miles tracked when getting fuel, to verify the gas mileage is where it should be. Don't forget to add a vehicle history report from CarFax or Experian to help bring peace of mind to the next owner. The more paperwork, the merrier as the next owner will want to know they aren't purchasing a lemon.
Find Your New Vehicle At Driver's Auto Mart
For those ready to get a quality vehicle, we welcome all to Driver's Auto Mart. Come test drive any of our high-quality pre-owned vehiclese. Located in Davie, Florida our customers always come first as we invite you to call us for any questions at (954) 945-7618 or stop by 5355 S University Dr, Davie, Florida.
We look forward to helping you finance, buy or sell your vehicle with us! Stop by today!