7 Exceptional Automotive Technologies of 2021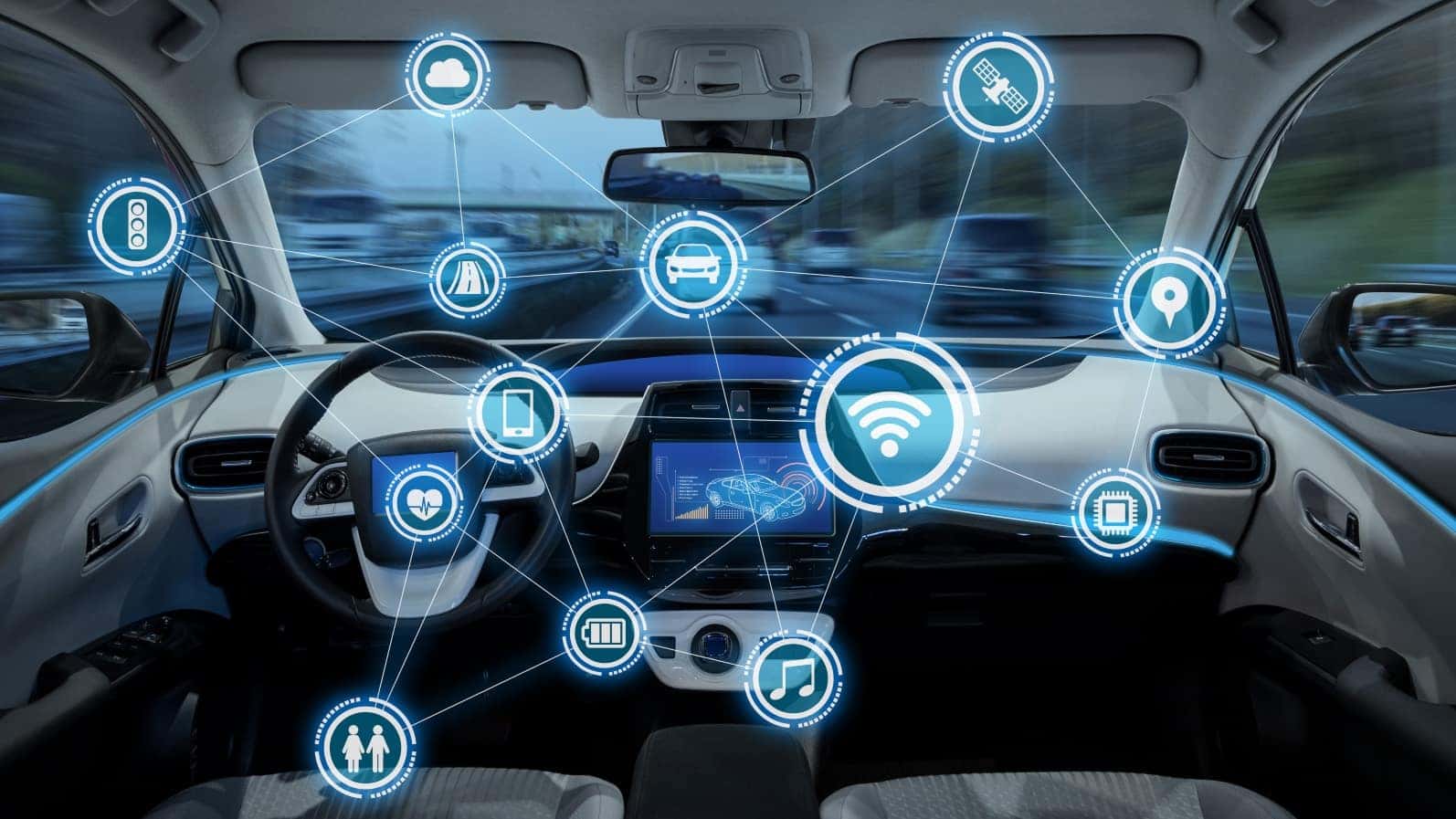 Nowadays, the quality of a car's interior technologies is just as much of a deciding factor as the motor that powers the vehicle. These systems range from comfort features to security, and even connectivity systems. The intelligence of a car's technologies is a direct reflection of the user experience. So today, Driver's Auto Mart has compiled a list of 7 Exceptional Automotive Technologies of 2021.
Driver Assist Systems
Most cars of today offer driver-assist technologies that are meant to aid you by quickly reacting to potential collisions, lessen driver fatigue, and make life a breeze in traffic. Some cars even have parking-assist features. These technologies are often bundled in suites or packages, like with Ford's Co-Pilot360, Subaru's EyeSight, and Toyota Safety Sense, however, there are plenty of those that act as standalone options.
Common features to look out for include adaptive cruise control, lane departure warning, lane-keep assist, blind-spot alert, cross-traffic alert, and reverse brake assist.
Connected Mobile Apps
Whether we like it or not (and we surely do), cell phones have become an essential part of our daily lives, so it's understandable for automakers to create technologies that are compatible with ours. While most of these car makers provide smartphone apps, some are more advanced. The most impressive are those that allow you to remotely lock and unlock doors, check the condition of fuel level and tire pressures, and start the car without even stepping out or even leaving the house.
It's important to find out if there is a subscription service for this feature since it can vary depending on the carmaker.
Teen Driver Technology
So far, the all-encompassing General Motors brand is the only manufacturer that offers features geared towards teens, otherwise known as the Teen Driver package. Therefore, some cars from companies like Chevrolet, GMC, Buick, and Cadillac have this suite of features. Technologies in the Teen Driver helps to put parents' minds at ease with features like notification regarding the level of speed of the car, means to disable the audio if seat belts aren't buckled, sifting out explicit content with Sirius XM Satellite Radio, and even the ability to set a volume limit. Additionally, there is a Report Card that tells parents if safety systems like ABS (Anti-Lock Braking System) or forward collision alert were activated during your teen's drive.
Exit Warning For Oncoming Cyclists and Pedestrians
For bike riders living in the city, going out for their usual stroll may prove to be challenging, as they are constantly on the lookout for moving vehicles, as well as parking cars that could potentially be pulling out. Thankfully, for both riders and drivers, there is an exit warning alert that makes use of rear sensors to detect nearby pedestrians. 
If the sensors see someone nearby the car, it will flash a series of bright lights, alerting the driver. This also makes certain that a passenger doesn't open their door as a cyclist crosses by. This feature will work several minutes after the engine is turned off.
Wireless Smartphone Charging and Connectivity
Each and every year…perhaps every season even… the availability of wireless charging and connectivity becomes more expansive among carmakers. For the moment, wireless charging is usually featured on high-tier trim levels or luxury cars, but it's inevitable that it will slowly make its way as a standard feature on affordable vehicles. Budget-oriented shoppers can also try looking for a car that only has wireless charging.
360-Degree Camera
As previously mentioned, rear cross-traffic alert is one of the common driver safety assist features to help prevent collisions when leaving a parking space or driveway, however, a 360-degree camera can help ensure that you don't have any accidents while parking. This technology combines a camera on each side of the car and shows what it's seeing on the driver's display areas. This feature can prove to be a big help in preventing scratches and dents, especially for those driving large vehicles.
Stolen Vehicle Tracking Software
Thousands upon thousands of vehicles are stolen each year, with over 700,000 taken in 2019. As high as that number is 56 percent of those cars were returned, with this amount improving last year. Most of this acclaim goes to ingenious tracking software that allows law enforcement to them. 
Different brands have different monikers, like Subaru Starlink, Kia UVO, Hyundai Blue Link, and GM OnStar, but for the most part, they carry the same function. On top of giving diagnostics, concierge, and post-crash alerts for bidding rescue services, they can determine a vehicle's precise location.
Driver's Auto Mart
At Driver's Auto Mart, we carry most, if not all of these technologies in our pre-owned models. Even though these cars are used, they are incredibly modern and up-to-date. We also have a variety of different brands at our disposal such as Mercedes-Benz, Chevrolet, Dodge, and so much more.
Those who are interested in any of our models can simply view our online pre-owned inventory and chat with a representative for further assistance.
Photo Source/Copyright: Shutterstock via metamorworks