7 Tips To Get the Most Out of a Test-Drive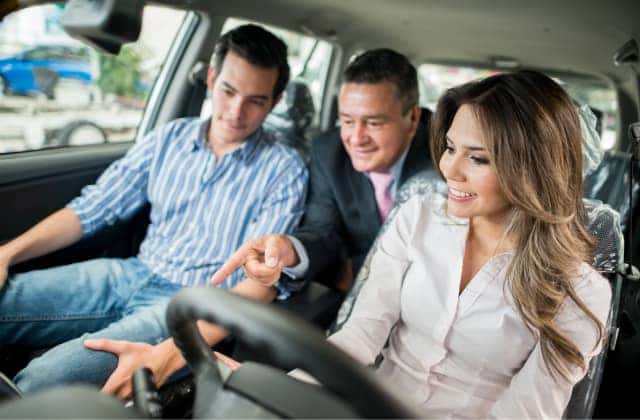 When you buy something new, you usually want to try them out first, and the same should go when it comes to buying a car. Don't be tempted to skip a test drive just because experts give the vehicle a high rating. The primary purpose of a test drive is to make sure the car fits you personally, and the only one who can make that determination is you.
UNDERSTAND WHAT A TEST DRIVE IS
The goal of test driving a vehicle is to see if the car is a good fit for you. Thousands of dollars are being spent on a vehicle; do your homework so that you are satisfied with the car that you buy. "If you go to a used car lot you will find a lot of 1-year-old and 2-year-old cars," Jones says. "The reason for some of them is people just bought the wrong car, and that's a pretty expensive mistake."
Don't let the "new car smell" have you believe that new cars are trustworthy and reliable, as many customers mistake test drives as not necessary. "They will accept the brand, accept their reputation, accept what's online [and say], 'It's good enough. I don't need to touch it and feel it myself.' That's a terrible mistake," he says.
Consumers may be hesitant to take a test drive for fear that sales pitcher will induce a high-pressure sales pitch. If that idea makes you nervous, consider utilizing a no-haggle price program to reduce some car shopping anxiety. You wouldn't just take someone's word about the latest television without going to Best Buy to see it first.
KNOW WHEN YOUR OPINION MATTERS
When doing online research, it has gone beyond reading car reviews and comparing statistics, as those were previously the only integral part of car shopping. But don't confuse one expert's opinion to absolute fact. Don't assume that their assessment is aligned with your personal needs.
KNOW WHEN YOU CAN LISTEN TO THE EXPERTS
Yes, it's essential to form your own opinion about the subject of the car you want to purchase (such as seat comfort or handling characteristics), but researching car reviews is still an essential part of car shopping. Experts can offer insight into many things that can't be experienced in a test drive. Don't dismiss the idea.
DRIVE IT LIKE IT'S ALREADY YOURS
There is no "right way" to test-drive a car. The best approach is to think about your everyday driving that you encounter on the daily and make sure the vehicle you want, can handle it. "Test-drive the car the way you would normally drive your car," recommends Jones.
If the daily/ weekly routine has stretches on the interstate, cramped parking lots, or navigating narrow city streets, make sure that your test drive has similar situations. Some car salesperson will allow customers to take the vehicle on a 20-mile (or more- depending on the salesman) to test drive to make sure the SUV is powerful enough for your daily commute.
Make sure to try other typical scenarios. Ask to take a new car home. That's an option as long as there is proper paperwork which includes a copy of your driver's license and car insurance. Many dealers will grant you even more time with the car so you can make sure it fits with your lifestyle (and that it fits in your garage).
DON'T OVERLOOK COMFORT
Buying a new car is a decision that should not be taken lightly. So although it's tempting to give the bulk of the attention only to significant details, such as the vehicle size and the purchase price, don't conform. Though some features of the car may appear insignificant at the moment, don't be tempted to gloss over them.
One of the problems many car shoppers encounter is when car shoppers assume certain features are included in the specific vehicle they are considering. Only to be later unhappy when they realize that their new car wasn't what they expected. Spend a few minutes writing a list of the things you want. "Once you know what you want, hop in the car and check them out," says Jones.  
GET A SECOND POINT OF VIEW
During the test drive, look far beyond the driver's seat and consider the other areas of the vehicle. Also check if the front passenger seat satisfies your comfort, as many vehicles don't come with the same comfort settings or power options as the driver's seat. If you plan to have a lot of passengers in your vehicle frequently, don't forget to try out all these areas as well.
PLAN BEFORE GETTING TO THE DEALERSHIP
Don't show up to a dealership when the car you are considering or a sales associate is not there. You can call ahead of time, and during the call, you can find out if the sales staff appears to be pleasant to work with, or if they are not considering your taste. It's recommended to plan your test drive for a quieter day when the salesman will have more time, such as a weekday afternoon.
For any of these used vehicles, or more makes available, visit driversautomart.com or visit 5355 S University Dr. Davie, Florida 33328. It's open Monday-Friday 9 a.m.-9 p.m., Saturdays 9 a.m.-8 p.m. and on Sundays 10 a.m.-7 p.m.
Photo Credit: insuredasap.com