8 Ways To Raise A Vehicle's Resale Value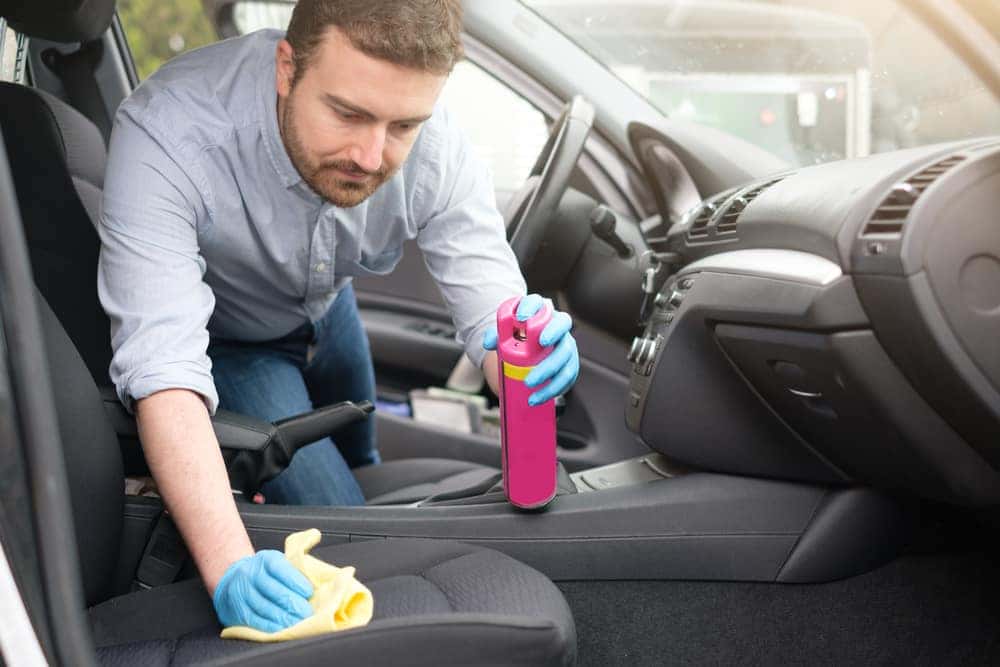 Photo credit: NearSay
Wondering how you can raise the value of your current vehicle? Let us help you at Driver's Auto Mart. Aside from making your vehicle look immaculate by cleaning the outside and interior of your vehicle, a great way to maintain the resale value of any vehicle is simply following these steps. Our suggestions should make it easy to have your vehicle be as close to excellent condition as possible. Let's go.
Make sure the total mileage is kept to a minimum to receive a bigger pay out. Keep in mind, the U.S. Department of Transportation estimates that the average driver drives about 13,500 miles per year. Vehicles that have less than the average mileage will generate a higher resale value. Don't be surprised that a car with more than 150,000 miles doesn't generate a high resale value.
Don't be surprised if your small fender bender hurts the resale value. While repairs can be expensive, you might want to consider one to raise the value if it's warranted. Accidents are the fastest way to lower the value of your car, but dents and cosmetic damage are a close second behind that.
Always maintain any records regarding repairs or maintenance done with complete receipts. Owners that have receipts showing regular oil changes and upkeep can ensure a greater resale value by showcasing a high regard for proper vehicle care.
Know what to expect: most prospective buyers will want to look up the VIN report. Much like a credit report, a VIN report reveals the entire history of any vehicle from the date of origin. From changes of ownership to an account of any accidents or crashes, as well as modifications to a vehicle, are listed on VIN reports. There's no hiding these details.
Detail your vehicle. Everything is in the details and buyers will notice what you have or haven't done. From tires with low tread to old windshield wipers; everything matters. Spending just a little bit of money could go a long way towards making back even more when the sale is final.Are your rims clean? Clean them as best as possible. Are the headlights bright enough? Maybe your headlight lens are cloudy and need to be polished. How does the exterior paint look? An extra coat of wax while polishing your vehicle could help restore a nice look before selling.
Have you checked the battery lately? Make sure the engine looks clean and the battery works and is free of corrosion. You won't be able to sell a vehicle if you have trouble starting your vehicle. Run a simple battery check, which is a free service offered at most auto parts stores to ensure how strong your battery is.
Have you stayed on top of fixing any issues along the way? Issues like any broken or worn parts inside the vehicle (door handles, visors, vanity mirror within the visor, driver or passenger floors mat) should be replaced. If you have an A/C unit that isn't blowing cool air, that can be solved without an expensive repair. There's freon cans that can be pumped in a car that cost less than $20 at most auto parts stores. Adding freon to a vehicle that provides less than cool air is a must! A simple fix like that can help raise your the resale value.
One final idea to help raise the resale value of your vehicle is to have someone else go through your vehicle. Allowing someone to point out anything that you might have missed is smart. You could be surprised of what you might have overlooked.
Driver's Has You Covered
With these ideas you'll be able to gain hundreds, if not a thousand or more in total resale value for your vehicle. You can sell your vehicle with us at Driver's Auto Mart.
Check out our latest lineup of pre-owned vehicles. We carry all major brands and welcome you to visit us today. The best part (aside from the selection) is that we are open every day, including Sunday. Located in Davie, Florida, feel free to reach us at (954) 400-4200 to schedule a test drive. Our professional and friendly staff will be happy to accommodate you!