A Used BMW 3 Series is Your Best Luxury Used Car Option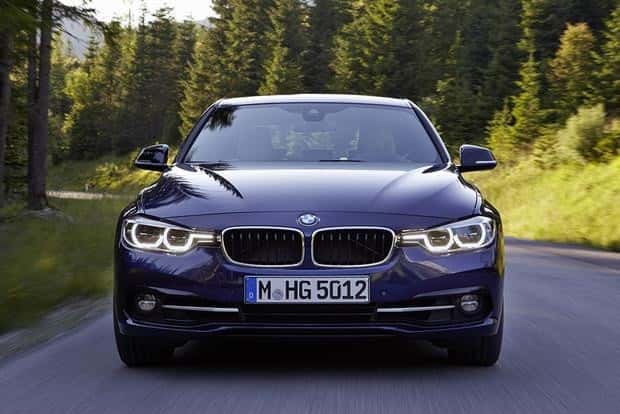 Looking for a used vehicle, but don't know what to buy? Why not a BMW? BMW vehicles are the perfect option. They are stylish, luxurious, powerful, and come at a great price when you buy used! At Driver's Auto Mart we have several BMW 3 Series vehicles in inventory for you to check out. Here is why you should get a used BMW 3 Series:
Style – Who doesn't want to ride in style? With a sleek exterior style, sophisticated interior design and BMW badging, the 3 Series is a head turner.
Luxury features – From technology to comfort, a BMW is one of the most popular luxury brands. BMW goes above and beyond the basics to ensure their customers are getting a product their customers will be happy with for years. Every BMW has a high-quality interior with wood and brushed metal trims throughout the interior, iDrive infotainment system which is consistently known as one of the best in the market and much more.
Power – Vroom, vroom! A powerful car, like a BMW, is fun to drive and satisfies anyone's need for speed. The BMW 3 Series comes standard with a 2.0-liter 4-cylinder engine that is small but mighty and it produces up to 180 horsepower (more than enough!). However, if speed is your thing and you want even more power, the BMW 3 Series is available with a 3.0-liter 6-cylinder engine that produces up to 320 horsepower.
Great Ratings – The BMW 3 Series is a highly rated vehicle. Some of its awards include a five-star overall safety rating, a 8.5 overall score by U.S. News, a 9.3 overall rating from Kelley Blue Book, and the list goes on and on.
Price – Finally, onto the part you've been waiting for, price. A brand new 3 Series BMW can cost between $33,450 and about $44,700. If you buy new, you can purchase a low mileage, used BMW only a year old for roughly $19,000. What a deal!
Interested in one of these BMW vehicles? Check out Driver's Auto Mart's inventory of used BMW models online here.
Photo source: Auto Trader