Automotive Intelligence Is Taking the Automotive World by Storm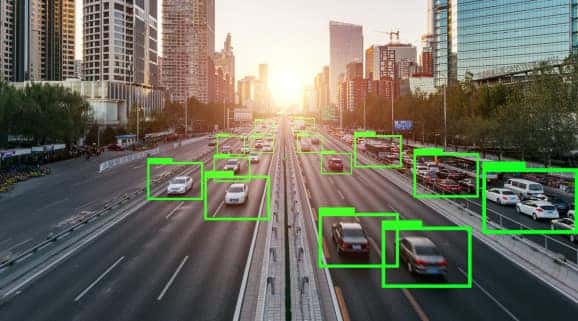 We are getting closer and closer to cars being able to fully drive itself (just look at what Google's self-driving car project, Waymo, is doing). In the past, Google has worked on other self-built electric cars but none has come into fruition as Waymo has. It is now one of the foremost leaders who have pushed farther into developing autonomous vehicles.  
AI (Artificial Intelligence) is having a moment now across the entire industry. Anywhere from the design, the infrastructure, and the manufacturing. All the way to predictive maintenance, safety, and AI-enabled cockpit features.    
AI is taking auto manufacturers by storm as it's having a significant impact on the industry and consumers alike. It shouldn't come as a surprise since AI is a primary force when it comes to self-driving. What it does is enable the compute-intense AI workloads to implement in real-time with high accuracy.
AI is not only for luxury vehicles, but the entry-level of cars can be in on the advanced AI capabilities. The impact of AI on the auto industry can be broken down into three pillars. It's smart transportation; it offers in-vehicle experience and autonomous driving. 
Here are some of the most profound advances that AI technology is bringing to the automotive world:  
The AI-powered cockpit:
For the past 15 years, cars have been connected, back when cell phones were coming out on high-end vehicles. AI has transformed the entire experience when it comes to vehicles at any price point. It's redefined every aspect of in-car virtual assistants, intelligent driver assistance systems, and smart driver assistance systems. 
The digital cockpit has been seen as an extension of the brand. Manufacturers are now developing software and applications to be able to control the entire experience that the user experiences when on the vehicle. They want to create more value for their customers, one that includes more interactive, personal, and intuitive experience. 
There's more AI in your car than you know. AI connects in-vehicle systems and combines the experience, enhancing user experiences and passenger safety. The personalized infotainment system in the vehicle customizes car settings, content, and it recommends music, podcast, etc., based on what it learns from the user's preferences. 
AI will take that personal connection that it has learned over time to make your driving experience more of a connected experience to the driver's daily life. For example, the AI system will know exactly what song to play after a stressful day. The in-car virtual assistant systems with an AI-powered voice, User Interface (UI) will allow for easier engagement with the car's system in a simple and intuitive way.
The advancements in AI speech recognition, natural language processing, and the text-to-speech has made operating these cockpits easier than ever. The driver assistance system includes in-cabin monitoring and ultra-HD surround-view monitoring. With an inward-facing camera, the system can keep an eye on whether the driver is paying attention and alert by monitoring facial expressions, voice, gestures, and body language. 
The outside sensors also monitor and report on the driving conditions in real-time while the car is in motion and that's thanks to all of the cameras, radar, and ultrasound that the vehicle has. Because cars become capable of perceiving the world and developing contextual awareness, they can also provide more advanced driver assistance. In case of danger, the vehicle gives a warning, can engage the all-wheel-drive and it can also go as far as slowing down the car. 
These are the baby steps that are being taken toward autonomy but they won't happen overnight. If you are in search of a used vehicle near Fort Lauderdale or for more information about current availability, visit driversautomart.com or visit 5355 S University Dr. Davie, Florida 33328. We are open Monday-Friday 9 a.m.-9 p.m., Saturdays 9 a.m.-8 p.m. and on Sundays 10 a.m.-7 p.m.
Photo Credit: venturebeat.com