AWD vs. FWD: What's The Difference?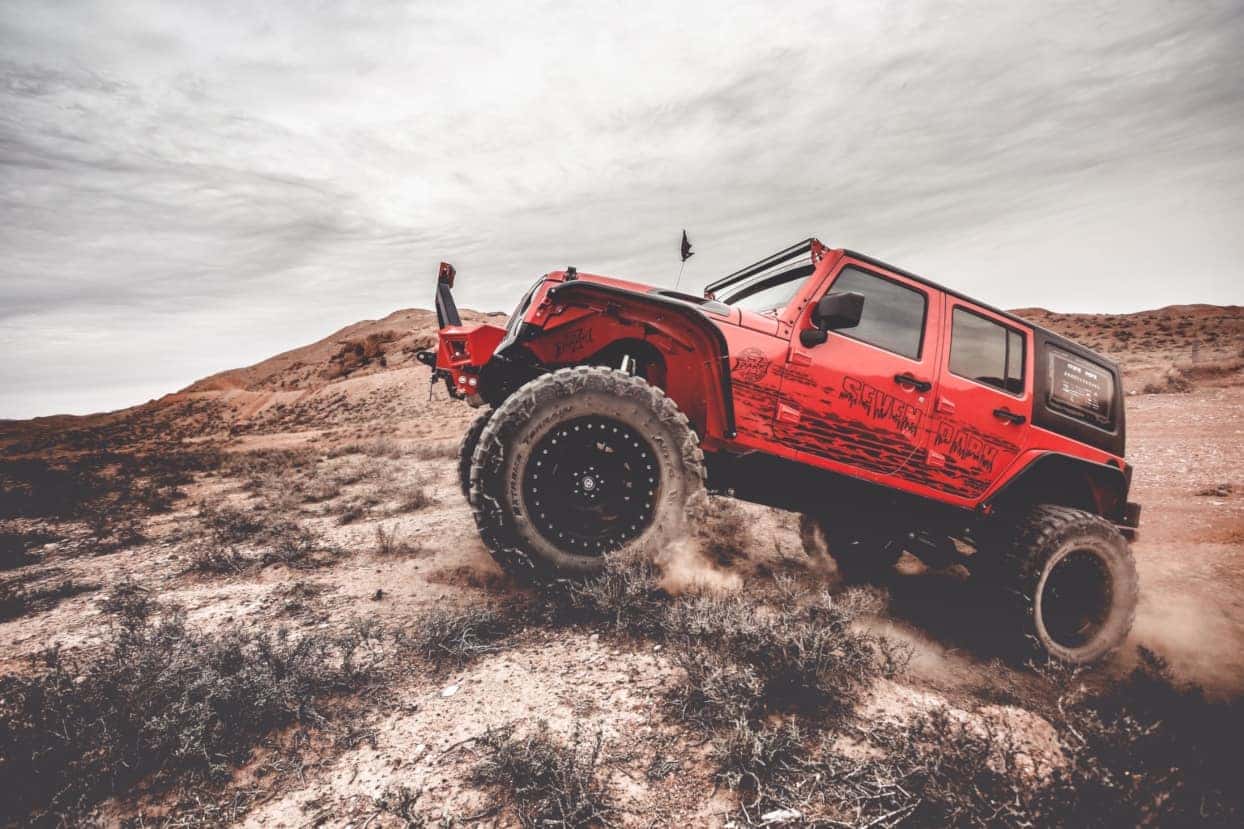 AWD or FWD? You see this terminology thrown around every time you either look up a car review, talking to a dealer, or around one of your truck enthusiast friends. You hear about it all the time, and can probably deduce that these systems help to improve the overall driving experience, but the question is how? And what's the difference between the two? Luckily at Driver's Auto Mart, when you have questions, we have the answers. Here's our guide to knowing how these driving systems ride.
What is AWD?
You can guess from the name, all-wheel-drive (AWD) systems activate both the front and rear wheels while in concert. What you may not know is that there are two versions of these AWD drivetrains. While one certainly powers all the wheels simultaneously, the other mostly functions in a two-wheel-drive mode, in which power is only brought to all four wheels when extra traction control is needed. Therefore, this would be full-time AWD and part-time/automatic AWD, respectively.
Pros and Cons
One great positive about having an AWD system is that the driver doesn't have to decide when to activate the system. Either the car is fully engaged in this mode or when a loss of traction is sensed. AWD is usually available on most vehicles, and they range from sedans to performance vehicles, and even SUVs.
This system also works well in a number of weather conditions, as well as off-roading ones. However, it still isn't the preferred choice for hard-core off-roadies. Although this feeling has changed somewhat since modern AWD systems are improving and becoming better in their capability. Instead, outdoorsy drivers fancy a four-wheel-drive (4WD) system, as it allows them to ride on rugged paths, and make the decision for themselves when to engage the drivetrain. Additionally, AWD tends to increase the cost of a vehicle, however, it will also decrease the fuel economy.
What Is 4WD?
There is a more conventional system that some may be more familiar with when it comes to drivetrains that activate all four wheels, in fact, this type of technology has been around nearly as long as the concept of motorized transportation. One might picture a 4WD vehicle as a big and bad truck, maybe even one like the Silverado, and to a certain degree they would be right, as this system is mainly found in large trucks or SUVs.
Despite that, 4WD systems have become more and more developed, and while it usually is best used for off-roading activities, it's now progressive enough to where it can be found on a more diverse range of models, even posher ones. 4WD drivetrains provide torque through a string of front, rear and center differentials, transfer cases and couplings, which give way for the vehicle to work at maximum traction under a multitude of conditions.
Pros and Cons
More often than not, 4WD drivetrains excel in tackling difficult conditions, whether on or off the road. Although these systems are currently available in premium trucks and SUVs, they are still meant in handling rough and rugged terrain, as well as maximum pulling power.
Now here's the flip side, while this drivetrain has become more capable and appropriate to fit other types of vehicles, with certain makes and models, 4WDs still ride quite stiffer than vehicles with 2WS. Moreover, these systems aren't that hot regarding fuel economy, and further increase the original cost of the vehicle.
Driver's Auto Mart
Whether you opt for a vehicle with an AWD system or 4WD, you're sure to find what you need at Driver's Auto Mart. We sell a wide range of cars that are pre-owned but incredibly up-to-date, as well as diverse in our brands such as Nissan, Mercedes-Benz, Ford, and much more.
Those who are interested in any of our models can simply view our online pre-owned inventory and chat with a representative for further assistance.
Photo Source/Copyright: Shutterstock via photographer Pan_photo