Back To School Hacks For The Carpool Line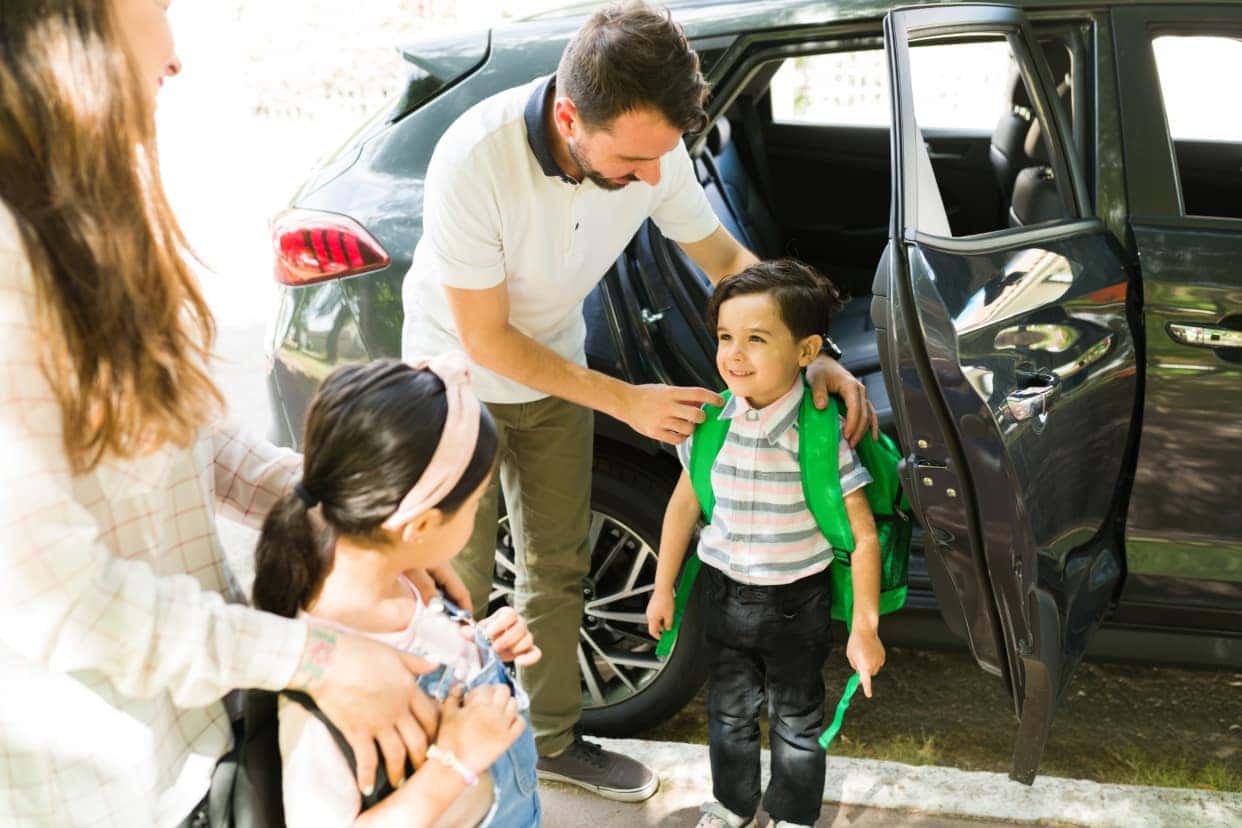 Playtime is over! It's time for you and your kids to get back to the grimd. At first, this might seem a bit daunting shuffling your kids to and fro, as they get back in school. Here are a few tips and tricks to help handle the carpool like a champ.
Invest In A Car Organizer
A car organizer is simply a must to ensure that everything that you could possibly need stays in its place. A back seat organizer from Amazon or Walmart will easily be able to hold various snacks, toys, and cleaning agents. This will prevent loose items from rolling about, and also a headache from finding space for all of your kid's supplies and gear. No more feeling around under the seat for your keys or water bottle. These organizers are often attached to the back seats and include various pockets to house crayons, toys, tissues, and sometimes tablets.
Have A First-Aid Kit Handy
Some way, somehow, kids will manage to get themselves into quite a pickle, one that will need the assistance of a first aid kit. Before this happens, make sure that you are up to speed on the latest first-aid procedures, then keep a reliable kit in the car for a potential mishap that will make dealing with a situation quickly and effectively much easier.
Make A Kid-Friendly Playlist
Get your Spotify list ready for some kid-friendly and possibly educational songs ready livin' up your carpool. One can either make their own or use an existing playlist made for specific ages. If you don't have exactly the most modern vehicle out there…meaning that you can still insert CDs or cassette tapes, you can also find a set radio station that you listen to when the kiddies are inside. It also doesn't hurt to allow the kids to make their own platelets. Adam and Danielle Busby from the popular TLC show, OutDaughtered, say that "Learning Resources has a great Learning Rocks Spotify playlist full of educational tunes that inspire a whole lot of learning."
Have A List For Emergency Contacts
This last tip is often overlooked, but it's crucial in times of need, as well as a major timer if you ever need to reach a parent or guardian. It's also important to ensure that you also have an emergency file for yourself and your family. "Let's face it, everyone is human and emergencies happen. Once you've established a (carpool) schedule, distribute it to each participating family along with an emergency contact list including names of parents, children, addresses and phone numbers. You may want to consider having a back-up driver just in case." as said by Allstate Insurance Company.
Check that every parent has this carpool list programmed in their phone and that they also have a printed copy that can easily be stored in their glove compartment or an accessible area in their car.
Driver's Auto Mart
If you're interested in purchasing a family-oriented vehicle, take a look at all that we have to offer at Driver's Auto Mart. We sell a wide range of used vehicles that are up-to-date and come from various big-name brands like Chrysler, Chevy, Ford, and more!
If you're interested in anything that we have to offer, simply view our online inventory on our dealership website. Once you find something that suits your interest, chat with one of our representatives for more information.
Photo Source/Copyright: Shutterstock via photo contributor antoniodiaz