Battle of the Pickups – Ram, Ford, and Chevy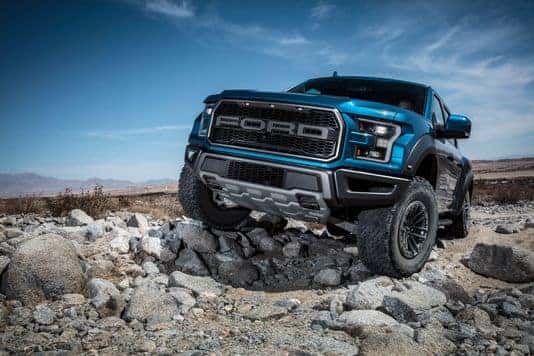 Photo Credit/Copyright: freep.com
Just like the tailfin era during the 50's and the muscle cars in the 60's and 70's, off-road pickup trucks are becoming image makers for automotive brands. While earning a reputation for offering undeniable ruggedness and capability, off-road pickup trucks are also attracting loyal consumers and raking in the profits in sales. So in the battle of off-road pickup trucks, which brand will prove to be the "King off the road"?  
According to Chevrolet executive director of performance vehicles and accessories, Mark Dickens, off-road vehicles are performance vehicles. They're the halo vehicles in the pickup truck market, just like the Corvette is for Chevrolet. Ford, Chevy, and Ram have earned some serious bragging points for car-enthusiasts, specifically with the Ford F-150 Raptor's Baja-racing inspired 450 horsepower engine, Ram 2500 Power Wagon's 12,000-pound winch, and Chevrolet Colorado ZR2 Bison's snorkel taking the place of the hood scoops and Hurst shifters.
"Special-edition off-road trucks are like high-horsepower, limited editions of sports cars. They inject enthusiasm into the lineup, building on the fundamental capabilities trucks need to do their more mundane jobs," IHS Markit senior analyst Stephanie Brinley said.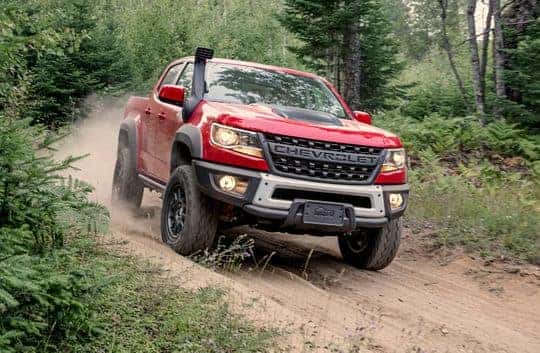 Photo Credit/Copyright: freep.com
Similar to those muscle cars that kids used to dream about, the kings of off-road effortlessly combine dashing looks with strong engineering. "You must make a vehicle that's capable. That's key," said Ford F-150 and Ranger marketing manager Brian Bell. The brand's base pickup is largely influenced by the components added onto off-road models, ranging from adding a snorkel for fording deep water to electronic throttle and traction control for extreme off-roading. Contrary to the all-new 2019 Ram 1500 and the Chevy Silverado, the Ford F-150 Raptor, Ram 2500 Power Wagon, and Chevrolet Colorado ZR2 Bison are all at or near the top of their trucks' model lineups.
Of course, some consumers don't intend on having a pricey pickup truck parked in their driveway. According to IHA Markit senior analyst Stephanie Brinley, "Not every truck buyer wants a Chevrolet Colorado ZR2 or Ford Raptor in the driveway, but their truck is a little cooler for being related." Such off-road models like the new 2019 Ram 1500 and Chevrolet Silverado land in the middle of their price range to reach a broader audience.
For instance, for those consumers looking to acquire better ground clearance, the Chevy Silverado features a two-inch lift included on its two Trail Boss models and locking rear differentials for better traction, plus off-road shocks and tires. "We use the same philosophy for performance cars and trucks," Dickens said. "We define the performance needs — what the customer will do, then make sure we nail it." In addition to the Chevy Silverado, the all-new 2019 Ram 1500's Rebel is equipped to take on even the roughest of terrains with a locking rear differential, one-inch lift, and Bilstein shocks.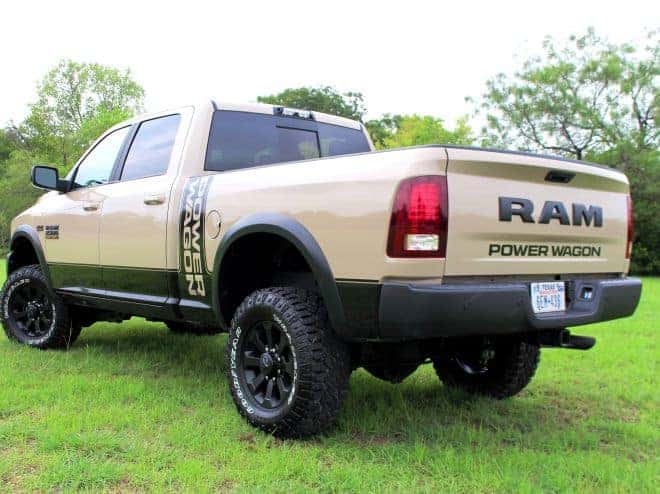 Photo Credit/Copyright: digitaltrends.com
While, full-size trucks like the Ford F-150, Chevrolet Silverado, and Ram 1500 continue to be the spark of pickup trucks conversation, the midsize model is starting to make their comeback. Unlike full-size pickup trucks, midsize pickups have lesser width and length which allow them to snuggle through tight and narrow spaces. For instance, the midsize Toyota Tacoma is the brand's best-selling midsize pickup today due to Toyota's reputation for durability with compact pickup trucks even before their best-selling sedans. But, like we always say, time's are a-changin'. Ford will join the Chevy Colorado's challenge to the Tacoma when their midsize Ranger pickup goes on sale in 2019.
Consumers can expect the all-new Ford Ranger to feature bigger and more expensive key technologies, including trail control and a variety of modes for different terrains. At Driver's Auto Mart, we offer a huge selection of used pickup trucks that can be yours today! Stop by our location in Davie, FL and get behind the wheel of one of our power pickup trucks available today. For more information on our entire used car inventory selection, visit our website or follow us on social media for additional updates.