Battle of The Vans: Mercedes Sprinter v. Ram ProMaster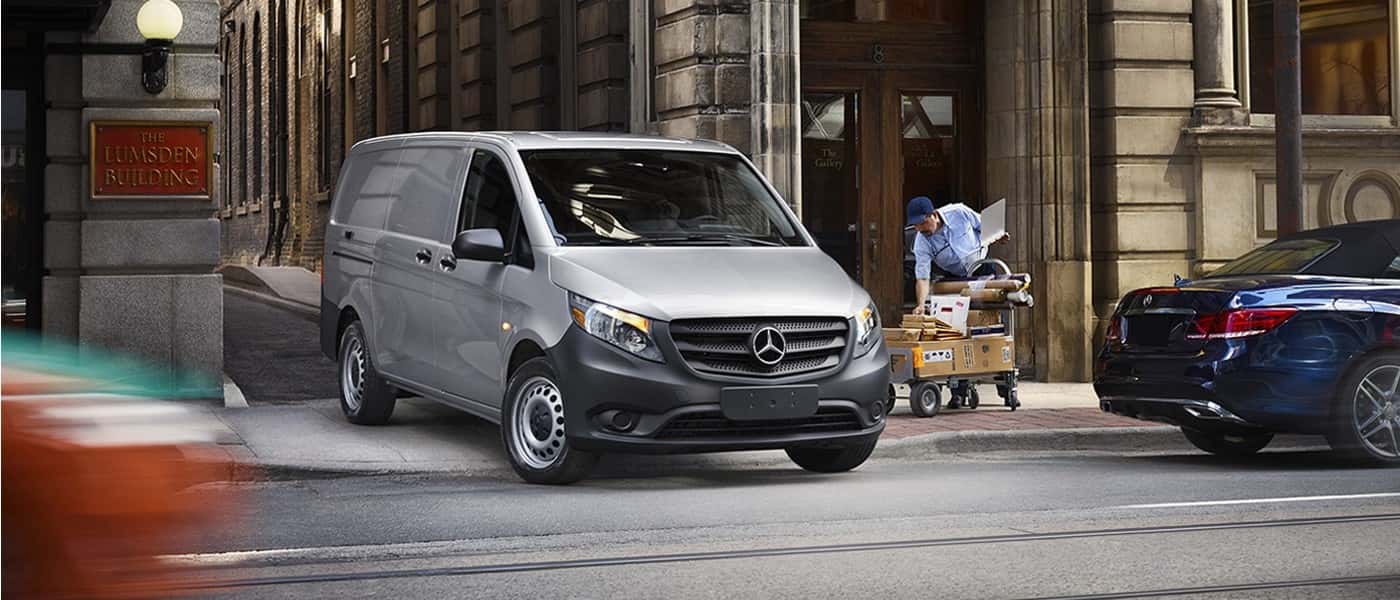 Cargo vans have many beneficial uses and purposes for all sorts of industries. Popular industries which need cargo vans include delivery companies, gardening services, home repair services and more. With that being said, if you are in need of a large cargo van, we have two of the highest rated cargo vans at Driver's Auto Mart, the Ram ProMaster Cargo Van 2500 and the Mercedes-Benz Sprinter Cargo Van 2500.
Don't know which of these cargo vans fits your business needs? Read on.
Engine and Capability
When it comes to engine options, both the Mercedes-Benz Sprinter and the Ram ProMaster have extremely capable engines. The Ram ProMaster comes standard with a 280-horsepower 3.6-liter V6 engine. This engine  produces 260 lb-ft of torque and provides the Ram ProMaster with a maximum towing capacity of up to 5,100 pounds. Ram also offers a 3.0-liter 4-cylinder turbodiesel engine and it produces 174 horsepower and 295 lb-ft of torque.
The Mercedes Sprinter is available with a 161-horsepower and 265 lb-ft of torque, 2.1-liter I-4 diesel engine that produces 265 lb-ft of torque or a 3.0-liter diesel V6 engine that produces 188 horsepower and 324 lb-ft of torque. Depending on the engine, the Sprinter tows between 5,000 and 7,500 pounds.
Cargo Space
Style doesn't usually matter when it comes to cargo vans, but size and interior convenience features certainly do. The most important feature of a cargo van is cargo capacity. The Mercedes-Benz Sprinter and the Ram ProMaster are available in a couple different heights and with a couple different wheel bases and each of  these factors leads to a different amount of cargo space, and the maximum cargo capacity for the Mercedes-Benz Sprinter is 530 cubic feet and the Ram ProMaster is up to 460 cubic feet.
Interior Features
Aside from cargo space, interior features are pretty important when deciding which cargo van to purchase. Both the Ram ProMaster and the Mercedes-Benz Sprinter are available with a variety of upfits and each upfit is tailored to meet the needs of consumers and businesses.  Need an upfit to help keep the business equipment organized and secured? There are plenty of options.
The Ram ProMaster cargo van has two captain's seats providing seating for two people and the Mercedes-Benz Sprinter is available with a bench seat and capacity of up to 3 passengers.
Safety
Safety is important, especially if employees are driving the vehicle. The 2016 Mercedes-Benz Sprinter comes loaded with safety features like daytime running lights, a post-collision safety system, emergency braking assist, stability control and more. The Ram ProMaster has anti-lock disc brake, hill start assist, stability control (with trailer sway control), and traction control.
If you are interested in either of these cargo vans (or a different cargo van) check out our inventory at Driver's Auto Mart here.
Photo source: Mercedes-Benz (Sprinter photo) and Edmunds (Ram photo)