Be Smart and Check Out Our Guide for Used Car Shopping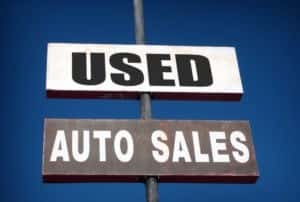 Buying a used car is so much more affordable than buying a new car. Used cars maintain their value a little better and there are plenty of used cars that still have that new car feel. If you are in the process of looking for a used car to purchase, just follow this guide and the process will go smoothly. Also, don't forget to come by Driver's Auto Mart, we are a huge used car dealership located just outside of Fort Lauderdale.
Is the price right? Keep price in mind! What is your budget? What cars are within that budget? Also, what years of the vehicle can you afford? Finally, do the research and see what the vehicle of that year is going for so you are prepared when you go out to find it.
Have you checked the vehicle's history? Doing this is easier than ever before. All you need is the vehicle's VIN and you can run a Carfax report to find out everything you need. Has the car been in an accident? Have there been any recalls and if so did the owner get the car repaired? This step is a must.
Do your research! When researching keep in mind things like what is the vehicle's safety rating from that year? Also, check reviews for the specific model year you are buying. Just because the 2017 model has a five-star rating doesn't mean the 2011 model does.
Does it have all the features you need/want? Does the model year you are looking at have the tech you are looking for? How is the fuel economy? Know the features you want going into the process, that way it is easy to find the perfect vehicle for you.
If you live in Fort Lauderdale and you need a used car come on down to Driver's Auto Mart. You can either test drive some of our models at the store or browse our entire used car and truck inventory online here.shopping guide for a use