Best Questions To Ask When Buying a Used Car
Buying a car can sometimes be a nerve-wracking experience, even when buyers go into the dealer knowing exactly what they want. Buying a used car, at times, can come with its own challenges. Is it reliable? How many accidents has the car been in? Does it come with warranty? …The list goes on and on. The good news? There's a list of questions that help make a used car buying experience a smoother one.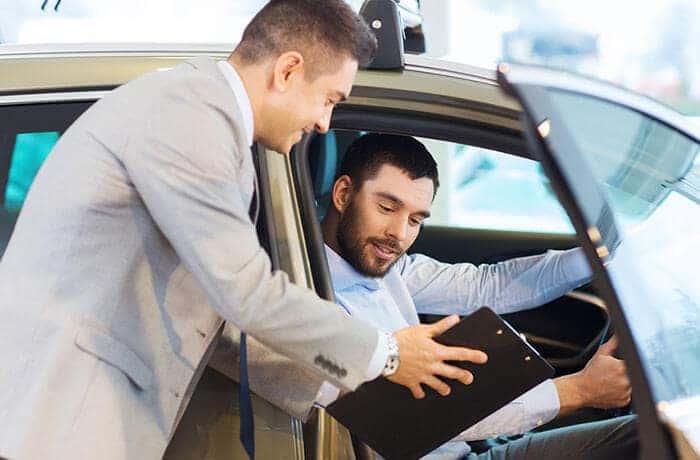 Can I see the CarFax Report?
For those buyers that aren't technically knowledgeable in car mechanics and such, the CarFax report offers a full detailed list of the vehicle's history. Now, as a disclaimer, no dealer has the obligation to voluntarily give out a vehicles CarFax – so make sure to ask! (We would like to point out though all of the used vehicles at Driver's Auto Mart have a clean CarFax report!) And, we not only offer a CarFax report to anyone who asks, they are available on our website so you can see the report on the car you are looking at before even getting to our dealership! Within a CarFax report, buyers are able to see:
Accident History
Owner History
Service History
Title History
Was it used as a rental vehicle prior?
Last reported odometer reading
Something to keep in mind, buyers shouldn't get discouraged if a vehicle has been in a prior accident. There's a chance that the accident could have been minor and didn't result in any significant damage. The CarFax report is by no means infallible, so it's very important for buyers to do as much research possible on the specific vehicle.    
Can I take it for a test drive?
Asking to test drive a vehicle is the best way to see exactly how a particular vehicle handles on the road. For manual vehicles – how's the transition through all the gears? Does the clutch work properly? Driver's are also able to see if the check engine light is on, the radio works properly, windows are good and if there are some suspicious sounds coming from under the hood. Keep in mind, if a salesman looks for excuses as to why the potential buyer can't test drive the car – that's a sure sign to walk away.
Has the vehicle been in extreme weather?
Weather climates that a vehicle spends time in, play's a big part in the overall condition. For instance, vehicles that come from up north where snow and ice is prevalent, have a higher possibility of developing rust from driving on roads that get salted every winter. Flood-damage is another big factor in telling the vehicles condition. Of course, at first glance, buyers can't immediately point out if there has been a history of flood-damage – so in this case, ask for the vehicle to be lifted. As previously mentioned with asking for a test drive, if a dealer gives the potential buyer an issue about lifting the vehicle – that's another sign that the car may have more serious issues.
In the end, research is key and can save buyers the potential headache of buying a used car with undisclosed problems. Come visit Driver's Auto Mart and check out our wide range of pre-owned vehicles or visit our website for all our CarFax clean available inventory.
Photocred: confused.com