Best Vehicles When it Comes to Fuel Economy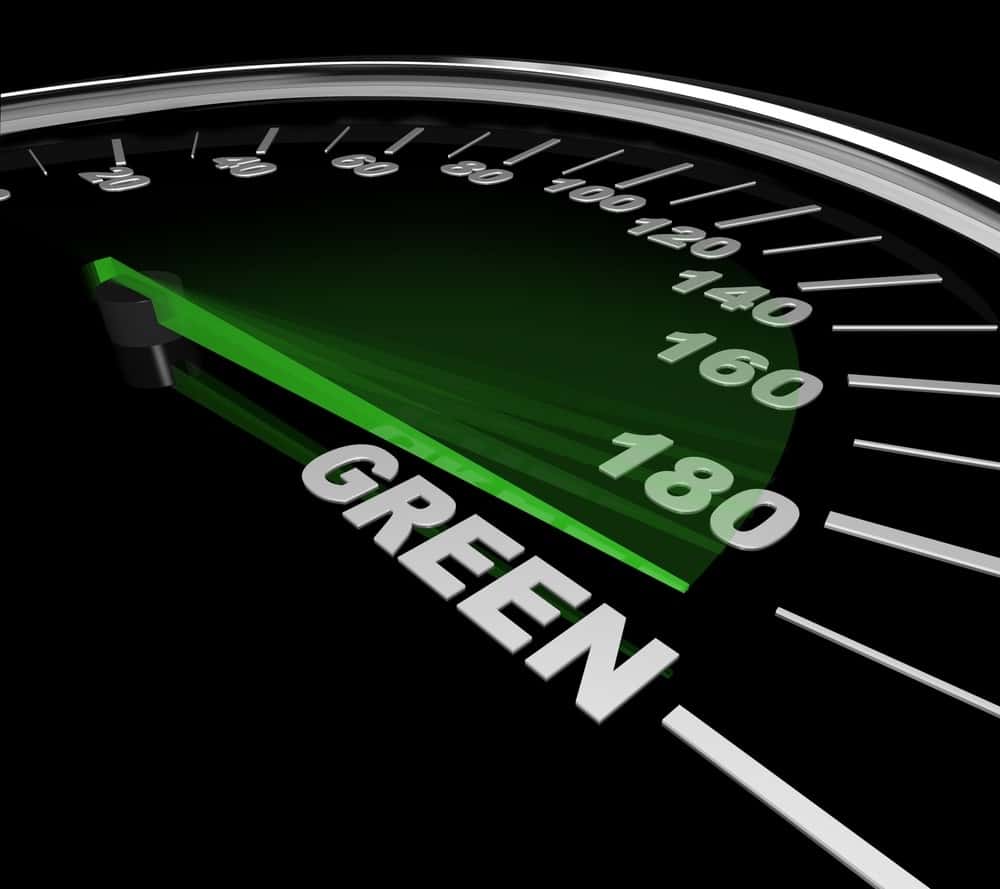 Fuel efficient cars are more popular than ever, and one of the advantages to car shopping at Driver's Auto Mart is our shoppers aren't limited to one manufacturer. So if you are shopping for a type of vehicle, like a fuel efficient vehicle, you aren't limited to the few options offered by one brand.
There are a few types of fuel efficient vehicles like electric vehicles (EVs), hybrids and fuel efficient gas powered vehicles. Here are the most fuel efficient vehicles on the market in each of those categories. If you like one, be sure to check out our inventory.
EVs
An EV is an electric vehicle, which means no gas is required and the car is powered by a battery that needs to be recharged. EVs release zero tailpipe emissions.
Before shopping around for an EV it is important to understand the terminology for fuel efficiency in these vehicles. EVs have four different numbers for fuel economy — city miles per gallon (MPG), highway, combined distance, and electric range, however, EVs use MPGe — miles per gallon equivalent. Electric range means the amount of miles the vehicle can drive after a full charge before needing another charge.
2016 BMW i3 BEV
The BMW i3 BEV was introduced in 2014 and it gets up to 137 MPGe city, 111 MPGe highway, and 124 combined MPGe. The vehicle currently has an 81-mile electric range, but BMW says the 2017 model will go up to 200 miles on pure electricity.
2016 Chevy Spark EV
The Spark EV is a subcompact electric car that has an electric range of 82 miles. The fuel economy rating for the Chevy Spark is 128 MPGe city, 109 MPGe highway and 119 combined MPGe.
2016 Volkswagen e-Golf
Currently, the e-Golf has an electric range of 83-miles, 126 MPGe city, 105 MPGe highway, and 116 combined MPGe. Just like the 2017 BMW i3 Bev, the 2017 e-Golf is expected to have a 200-mile electric range.
Hybrids
Hybrid vehicles can run on gas, electric (for a short period of time) or a combination of both. The numbers used to describe a hybrid's fuel economy include city MPG, highway MPG, combined MPG as well as the electric range capability (if the hybrid is able to run on just electricity.)
2016 Toyota Prius
One of the most popular hybrids is the Toyota Prius gets and impressive fuel economy rating of 58 MPG in the city and 53 MPG on the highway. The Toyota Prius has one of the best all-electric ranges as it is able to operate on electric power for 22 miles.
2016 Honda Accord Hybrid
Unlike the Honda Accord, the Honda Accord Hybrid has a modified engine and a hybrid system that boosts its fuel efficiency. The Accord hybrid gets 49 city and 47 highway mpg. The Accord Hybrid can operate on just the battery for 13 miles and with a full tank of gas and fully charged battery, the Accord Hybrid has a total range of 570 miles.
2016 Chevy Malibu Hybrid
Like the Honda Accord Hybrid, the Chevy Malibu Hybrid is a hybrid version of a vehicle that already exists. The Chevy Malibu Hybrid has an EPA estimated fuel economy of 49 MPG in the city and 43 MPG on the highway. However, pure electric range on this vehicle is limited to around five miles.
Gas Vehicles
Just because a car is powered purely on gas doesn't mean it has a bad fuel economy. Today, there are a lot of gas powered vehicles that are very fuel efficient. Thanks to careful engineering, the use of lighter materials, and more aerodynamic designs, some gas powered vehicles have an excellent fuel economy and can go a long way in between fill ups, which saves you money and reduces your carbon footprint.
2016 Mitsubishi Mirage G4
This year Mitsubishi released the all-new Mitsubishi Mirage G4. Unlike the Mitsubishi Mirage, which is the Mirage G4's hatchback kin, the Mirage G4 is a subcompact sedan and it is very fuel efficient. The Mirage G4 has a fuel economy of 35 mpg in the city and 42 mpg on the highway!
2016 Honda Civic
Honda is known for making reliable and durable vehicles, and Honda also has a reputation for good fuel economy on their gas-powered vehicles. The Honda Civic has an average fuel economy of  32 MPG in the city and 42 MPG on the highway.
** All fuel economy numbers found at FuelEconomy.gov**
Check out our inventory at Drivers Auto Mart here, and find the perfect fuel efficient vehicle for you.
Photo source: Shutterstock