Cadillac Is Using Newton Meters For Torque On Electric Vehicle Models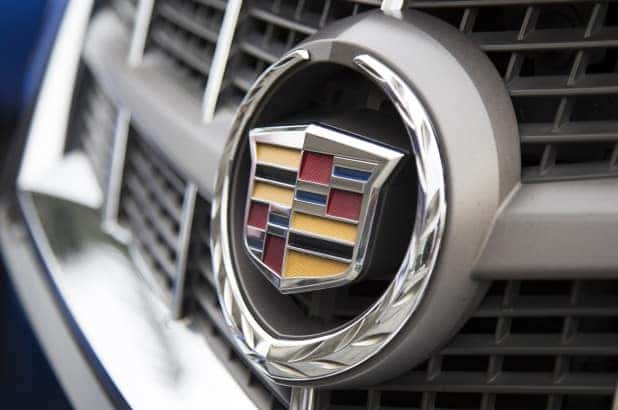 Cadillac is returning to its headquarters in Detroit from New York and they also announced a new naming system that focuses on the torque of its vehicles. The new 2020 XT6 crossover SUV, will carry a 400 badge representing the twin-turbo V6 engine's torque in Newton meters.
The current naming emphasizes the engine movement of the torque number, to reflect the achievement of turbocharged engines as well as placing a priority on torque and its expected electric vehicles models. In the past few years, Cadillac has been hard at work redefining itself, utilizing beautiful designs and tasteful cars debuted under their iconic nameplate.
The primary objective of stylists from GM's luxury brand is refining the original "Art and Science" design idea. Ever since the establishment of the original CTS sedan a few decades ago. Such design pursuits have allowed for some rather impressive results, and the designers from Cadillac intend on emphasizing their unique American taste with every vehicle they manufacture.     
Cadillac is moving to new torque-based nomenclature, according to caranddriver.com and roadshow.com. The American brand isn't going to use American measurements. It will loosely be based on the Newton meters (Nm) of torque.  
The new nomenclature will debut on the 2020 models. The XT6 crossover model has a 3.6-liter V6 engine that produces an estimated 310 hp and 271 lb-ft (367 Nm) of torque. The model will be presented as the XT6 400 as Cadillac will "round each number to the nearest 50." Some might say it's deceiving as 367 Nm is closer to 350 Nm (258 lb-ft) than it is to 400 Nm (295 lb-ft).   
According to a Cadillac spokesperson, "The new system uses a 3-digit badge representative of torque output in newton meters (Nm). It allows for simple, clear expressions of power. Starting with MY20 all Cadillac vehicles, except V-series, will feature this new engine badging."
In the 2000s, Cadillac abandoned giving their vehicles original names. Instead, they went for an alphabet soup approach in an attempt to elevate American luxury to the standards of Germany luxury in name only. Gone were the names like Fleetwood and El Dorado and instead it was replaced with familiar names such as DTS, CTS, and other nonsensical letters that is still used today.   
Cadillac didn't change the name of their most massive SUV. They are sticking with its lettered nomenclature, but it may change as General Motors continues to clear Cadillac's products for changing consumer tastes. Cadillac will continue to be cautious when it comes to using their iconic names.  
Like Audi, Cadillac is also embracing the nomenclature ahead of its shift to electric vehicles. As Cadillac President Steve Carlisle explained to Roadshow, "We're not talking about displacements anymore." Carlisle went on to say that its purpose is to "communicate power and performance, not just for ICE [internal combustion] engines, but also for other propulsion."  
Carlisle believes that special cars deserve unique names. "You don't want just to throw them out there," said Carlisle. Cadillac is considering how to apply the names that they are considering reusing.
The reason behind the decision to use a Newton meter based nomenclature as the measurement is "universal." Engineers also prefer it. It also doesn't hurt that Newton meter numbers are larger than their pound-foot equivalent.  
Last year, Cadillac declared a new engine-a twin-turbocharged 4.2-liter V8 churning out 550 horsepower. Cadillac named it the Blackwing- a threatening name even if it's under the hood of a CT6-V sedan and Carlisle is right; there is no reason to stick iconic names on underserving products. If Cadillac plans on attaching real names to its cars, it'll most likely happen as automakers redesign its products moving forward.
General Motors introduced the new three-row Cadillac crossover at the 2019 Detroit auto show. The automaker is discontinuing two sedans, the Cadillac ATS, and CTS, hoping to capitalize on the preference of SUVs over cars in today's market. Analysts are saying that Cadillac must remake its image in the eyes of the shoppers who aren't considering the brand right now despite better-than-ever products.
For more Cadillac makes, visit driverautomart.com or visit 5355 S University Dr. Davie, Florida 33328. Open Monday-Friday 9 a.m.-9 p.m., Saturdays 9 a.m.-8 p.m. and on Sundays 10 a.m.-7 p.m.
Photo Credit: nypost.com