Concept Cars That Made It Into Production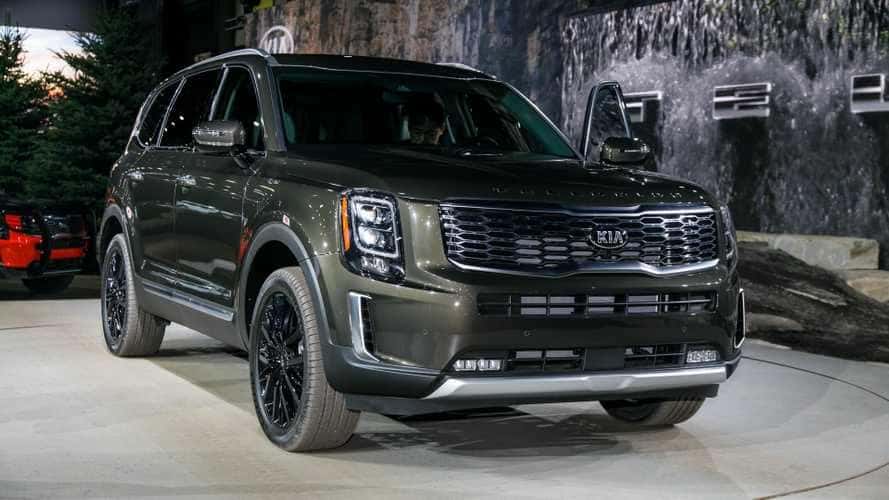 The future is here, at least, car companies are working fast to build cars at a rapid speed for consumerism consumption. We aren't talking about flying cars just yet (but one electric vehicle did make the list), it's more along the lines of "What are car manufacturers planning for the future?" Let's take a look at five concept cars and how some have gone from an idea to production.  
KIA TELLURIDE:
The KIA Telluride will be the biggest crossover in KIA's lineup (above the Sorento). Upon this larger canvas, KIA has painted bold styling that deviates little from that of the bold Telluride concept car from a few years. KIA describes the Telluride as an SUV, not a crossover.
The Telluride is 4.4 inches taller, 4.7 inches wider, and 9.5 inches longer, with a wheelbase stretched by 11.9 inches. Except for the rear suicide doors, the Telluride sports plenty of production cues, such as normal-size mirrors and pillars, and body panels that aren't madly stamped with wild surface details. The giant grille, multiple- LED headlamps and 22-inch wheels.   
THE DODGE DEMON(S):
It was in the early 1970s when Dodge used "Demon" name for the first time on a version of the Dart. It wasn't until 2007 when the nameplate was brought back to life as a sub-Viper sports car. The two-seater roadster had a 2.4-liter powerplant with 172 horsepower and rear-wheel drive. Unfortunately, this model never made it to production. Fast-forward to 2018 when Dodge releases the 2018 Dodge Challenger SRT Demon with a limited production run of just 3,000 units in the U.S. The Demon promised to deliver even more power and performance than the elite Hellcat Charger and Challenger models with 840 horsepower.
THE CHEVY VOLT:
In 2007, the Chevy Volt concept was a hunkered-down, chopped-roof sports sedan that concealed a forward-looking plug-in hybrid powertrain. The innovation was the Volt promised to use a gas engine (like a generator to charge the battery pack). A smart solution to the range anxiety that owners of pure EVs experience.  
GM invested in the Volt's development to no avail. Chevy had planned to move 60,000 of Volt's powertrain per year in 2011 but the reality proved to be about one-third of that according to popularmechanics.com. In 2016, the next version of the Volt to come out, it promised more power and better efficiency in hopes of connecting with more buyers.
THE MITSUBISHI EMIRAI 4:
The Mitsubishi EMIRAI 4 concept car, which exhibited at the Tokyo Motor Show in 2017, features next-generation driving-assistance technology. Its advanced technology was expected to help reduce traffic accidents. It also was supposed to contribute to increasingly safe, convenient and environmentally friendly transportation.  
At the CES (Consumer Electronics Show), Mitsubishi showed off the latest version of its Emirai 4 smart mobility concept car with its flashy new upgrades. It received a reality display with 3D mapping, as well as half mirror with a diagonal LCD panel to give the driver 3D images of the environment. There's an autonomous mode too, and plenty of other interior bells and whistles, like haptic feedback control, smart home and mobile payment integration, and biometric authentication.
HYUNDAI ELEVATE:
As for Hyundai, entrepreneur.com states "the Hyundai Elevate is the closest we've gotten to a real-life Transformer". The concept car can walk and climb over obstacles with extendable robotic legs. It can also swap out different attachments and is capable of climbing a 5-foot vertical wall.  
It wouldn't be a surprise if in a couple of years we find flying cars in the sky but in the meantime, for any used vehicles, visit driverautomart.com or come visit us at 5355 S University Dr. Davie, Florida 33328. We are open Monday-Friday 9 a.m.-9 p.m., Saturdays 9 a.m.-8 p.m. and on Sundays 10 a.m.-7 p.m.
Photo Credit: motor1.com