Decoding BMW's Current Model Range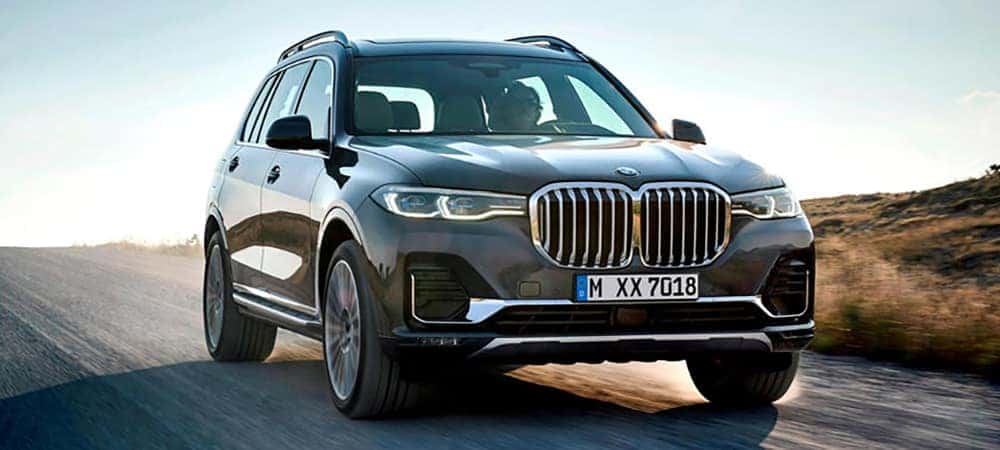 Photo credit: BMW
Some brands have a very easy system when it comes to naming their vehicles. For example, Ram has their pickups labeled 1500, 2500 and 3500, and so on, as each pickup grows in size, the numbers do the same. Some brands do things differently, like BMW. Recently a BMW executive admitted the differences between current models can be a difficult experience for those who have not kept up with the brand's recent model naming trends.

Not too long ago, the complete BMW model line-up was moderately simplistic. No fancy or weird lettering to describe their vehicles. Any customer could easily step into a BMW showroom to discover choices of three models depending on whether they wanted a small, mid-size, or large luxury sedan or coupe. BMW had each tier listed as the 3 Series, 5 Series, and 7  Series. Today, it isn't quite so easy as BMW now provides an extensive assortment of models catering to every kind of driver possible, including listings such as Sports Activity Vehicles, Gran Turismo models, Sports Activity Coupes, Gran Coupes and more.
More About BMW Model Name Changes

According to AutoGuide concerning BMW's modern model range, BMW Head of US Product Planning Ralph Mahler, revealed variations between some models can get "a bit muddy." Luckily, however, the feedback BMW has collected recommends consumers aren't becoming mistaken about the automaker's continually growing choices, which is excellent news for the brand.

When examining the 3 Series sedan and 4 Series Gran Coupe, both seem very alike at first glance, however, the distinctions are suddenly exposed when they are taken for a test-drive. The Gran Coupe models are meant to be sportier and more powerful when driven.
"Of course, what we are trying to do is always to differentiate as much as possible and really tailor it to our customer needs. So, they are more driving and handling oriented," Mahler explained, adding that consumers should consider this difference when they take a test drive.
BMW Goals Going Forward

BMW will remain building their brand to carry a varied line-up, but each model "has to make sense from a worldwide perspective," according to Mahler. That is part of the reason BMW will not build a full-size, body-on-frame pickup truck because the market share is really too small and there isn't any expectation that kind of vehicle would do well for a brand that is known for their pedigree for luxury.

Crossover sales, on the other hand, are displaying no signs of weakness, and BMW can't build them fast enough. Currently, sales for BMW cars and SUVs have about a 50-50 split, but crossover sales are still increasing so this split could change. However, Mahler thinks the crossover craze will ultimately flame out and turn to another stylecraze.
"I think once you reach, like, shares of 70 [percent] or something like that… most of the people again will say, 'I want to be different. I don't want to be one of this big crowd.' And then I think it will start to go in a different direction again."

Find A Great Selection of Vehicles at Driver's Auto Mart
For those who want a wide range of choices, check out our pre-owned collection at Driver's Auto Mart. We're happy to help our customers with our friendly sales team and knowledgeable staff. There's plenty of used vehicles for sale at Driver's Auto Mart, including pre-owned BMW and many mid-size and large-size vehicles available.
Come by and experience the difference you'll find at Driver's Auto Mart and we look forward to helping you drive away in a fantastic vehicle. If you're in need of a vehicle trade-in, we have a way for you appraise your vehicle. Let us help even if you didn't do any business with us, we'll be happy to support you. Stop by today!