Driver's Auto Mart Is the Place To Go For Pre-owned Luxury Cars!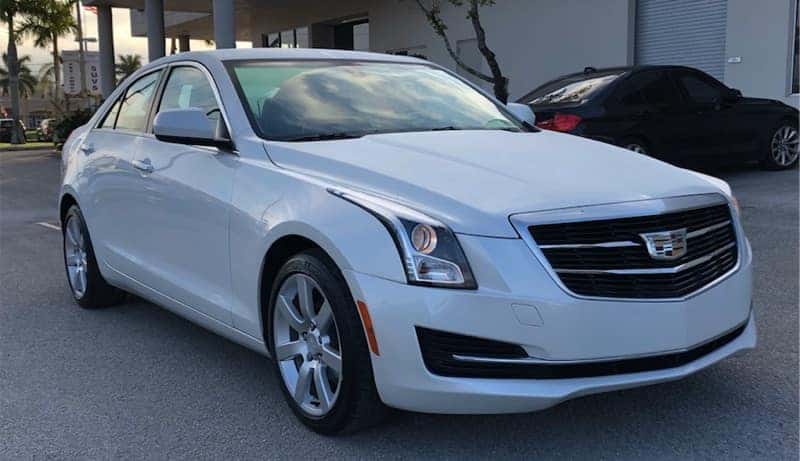 This month Autoweek came out with a compiled list of 20 "Top Selling" late model luxury cars they feel should be purchased by drivers. This list includes many of the best options we have to offer at our dealership! As always, we don't have just a lone vehicle of each type, instead, we've done the homework for our readers to present the vehicles on this list that we have multiple options for our customers to check out. There's no doubt there are more segments we cover including pickups, crossovers, SUVs, minivans, and more, but today we're focused on our luxury cars mentioned in this Autoweek article. Keep in mind, we only sell pre-owned vehicles at Driver's Auto Mart. Let's get into it and we hope our readers find the right choice they've been looking for!
Mercedes-Benz C-Class
The top choices on the list were also the best-selling luxury cars in 2019. First on the list is the incredible Mercedes-Benz C-Class with its sleek and sharp design, a gorgeous drive every time and a slew of powertrain options to fit the driving needs of any driver. We can't say enough good things about this vehicle. 
BMW 3-Series
We carry the BMW 3-Series with multiple late year options for our drivers to enjoy. The 3-series represents the ultimate driving machine in a stunning design, flawless handling, luxury and class shine throughout the vehicle. We're certain that our customers are going to love the drive as much as any option we sell at Driver's Auto Mart.
Lexus IS
Next up, we are proud to offer the Lexus IS. The Lexus IS was redesigned in 2013 and provides a strong and versatile option that allows owners to embrace. Packed with over 305 horsepower, the Lexus IS is far from the typical luxury compact car. Inside the vehicle is pure class, with room for the driver and passengers alike to feel comfortable in a rich interior that is second to none. 
Cadillac ATS
Another solid choice among the luxury compact car segment is the Cadillac ATS. The solid powertrain and chassis are now found in the Chevrolet Camaro. This means this vehicle carries quite the impressive punch when driving. Make no mistake, Cadillac still has the best luxury and value around and we're happy to help our customers into this vehicle. Still curious to find out some of our other luxurious compact choices? 
Shop With Driver's Auto Mart To Get Started!
Come take a look at what we have to offer our customers at Driver's Auto Mart today. We have plenty of great choices ready to go for buyers. Come to Driver's Auto Mart to add one of them with no hassle. We've made car buying more comfortable than anywhere else. We enjoy helping our customers find only quality used vehicles, the best in South Florida.
We can't wait to assist and complete the buying process with you. We can also appraise your current vehicle, so feel free to see what else Driver's Auto Mart can do for you. Try us at (954) 361-8518 to get started on your next vehicle purchase with us at Driver's Auto Mart. Check us out on social media for more information and let us know what you think about us!  Stop by Driver's Auto Mart for a rewarding experience!