Driver's Auto Mart Presents The 2012 McLaren MP4-12C As The Used Car Of The Week: Supercharged Edition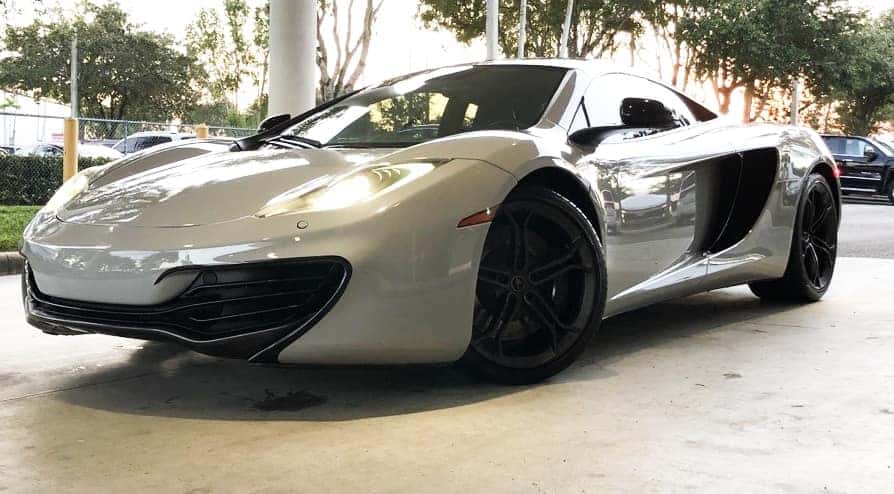 British automotive company, McLaren, is known for its highly efficient and dashing supercars. It's already proven itself on the racetrack, as it has a history of competing in American open-wheel racing. This week, Driver's Auto Mart is highlighting the avant-garde and exotic 2012 McLaren MP4-12C. This car, which comes as a 2D coupe model, is easily distinguishable on the road for its wondrous design and light-body, then even more so for the driver with its incredibly powerful ride. This car is made for someone who prioritizes experience in their vehicle. Here are all of the remarkable features that one has to look forward to. 
Highlighting Features
Twin-Turbo Engine
Although the 2012 McLaren MP4-12C model only provides one engine option, their V8 machine is the only one you'll need. The twin-turbocharged engine pushes out an exhilarating 592 horsepower, which outranks some of its V10 rivals for its model year.
Opulent Ride Quality
While this car is certainly for those who put more importance on performance, the MP4 is able to provide this without sacrificing comfort. Owing to the top-ranking craftsmanship of the engineering and design, this car can outrace a 2021 sedan and still play nice in start-and-stop traffic.
Engine and Drive
The MP4 McLaren supercars were known to muster up close to 600 horsepower from their twin-turbo V8 engine. All of that might moves to the rear wheels by a dual-clutch 7-speed transmission. The F1-style paddle shifters allow one to make driving adjustments automatically or manually. Additionally, this lightweight vehicle can likely hit up to 60 mph in just 3.3 seconds.
One might assume that driving this car is the equivalent of trying to tame a wild beast, and while this car is quite an animal, it's actually quite tame in spite of its strength. The chassis is pretty authoritative on tough roads while in "normal" mode, but switching to "sport" or "track" setting will transform the McLaren car into its delightfully dark twin.
Styling
In many cases, a car that is nearly a decade old is considered appalling, but the artistry of the McLaren brand makes certain that its cars are timeless. The  MP4-12C draws onlookers with defined curves and features that are comparable to a statue of a Greek god. The large air intakes highlight the sides, while the vertical-winged doors are simply magical. 
Inward, the two-seater is surprisingly comfortable and doesn't feel cramped. Its adjusted and bolstered enough to settle into the lounge-like chairs. Even more impressive is that there is cargo space behind the seats. Moreover, a unique styling feature is the thin, long console that extends up to the dashboard and merges into an aesthetically pleasing vertical screen.
Features
As previously stated, the 2012 McLaren MP4-12C comes with a twin-turbocharged V8 engine and a 7-speed transmission. It also includes 19-inch front wheels and 20-inch rear wheels, bi-xenon headlights, cruise control, a 7-inch touch-screen monitor, dual-zone climate control and a Meridian 4-speaker sound system with AM/FM/USB/hard drive and iPod integration.
Driver's Auto Mart also offers premium options, highlighting ones being a backup camera, front fog lights, remote keyless entry, a navigation system, rain-sensing wipers, and high-intensity discharge headlights.
Pricing
At the time of its debut, the 2012 McLaren MP4-12C had a starting MSRP of $229,000, (plus destination fee), but Driver's Auto Mart is selling the base model with navigation at just under $90,000.
Those who are interested in this model or any of our other used vehicles can simply view our online new car inventory and chat with a representative for further assistance.
Photo Source/Copyright: Driver's Auto Mart