Driver's Auto Mart Presents The 2017 Jaguar As The Used Car Of The Week: Sports Car Edition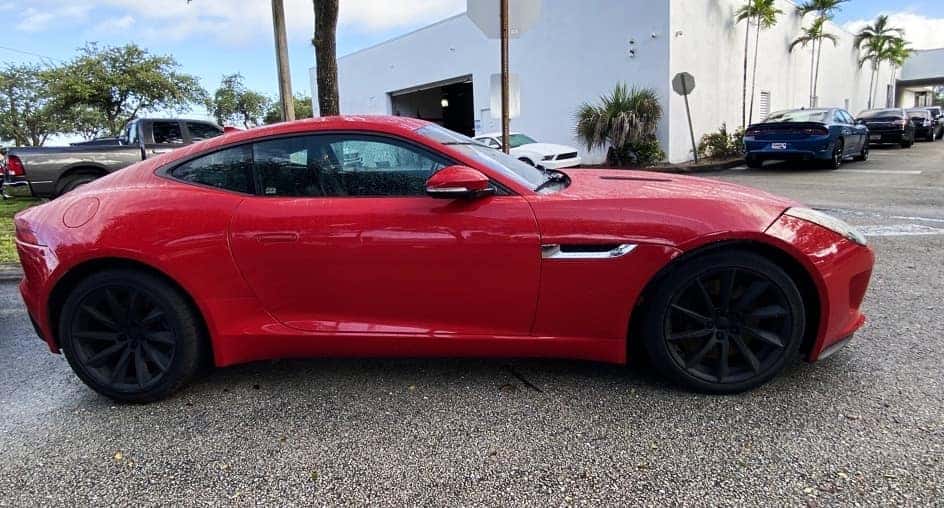 Come hell or high water, no matter what style or even year, you're sure to get a wicked performance in a Jaguar vehicle. This week, Driver's Auto Mart is putting the spotlight on their 2017 Jaguar XJ. This car already comes out swinging with its standard 340 horsepower supercharged V6 and only becomes more thrilling from there! This full-sized car is absolutely stellar in its performance and has a variety of different gadgets and gizmos to go with it! The original MSRP for this vehicle was over $75,000, (plus destination fee), but our store is selling this Used Car of The Week for just under $35,000!
Highlighting Features
Supercharged Engines
Although rivals like BMW, Mercedes, and Audi add a little flavor to their engines by the use of turbochargers, it barely scratches the surface of what the supercharged engine can make the Jaguar do. The V6 and V8 engine both use the brand's F-Type sports model, including the Range Rover, making for a ride that is smooth as silk and incredibly powerful.
Incontrol Infotainment System
Jaguar's InControl infotainment system allows the user to swipe and pinch-to-zoom. It also has dual-view capabilities and features like navigation, and onboard Wi-Fi. Best of all this high-end feature comes standard on the sporty vehicle.
Engine and Drive
Jaguar XJ buyers are presented with three engine choices, and this regardless of whether they opt for a long- or short- wheelbase. Lower-tier models get an energetic 340 horsepowed 3.0-liter supercharged V6 engine, which also has 332 lb-ft of torque. Intermediary XJ cars upgrade significantly with a 5.0-liter supercharged V8, giving out 470 horsepower with 424 lb-ft of torque. Finally, moving up to the top-ranking XJR and XJR LWB models will get you the melt your skin and internal organs off  550 horsepower.
All owners of the 2017 XJ should expect to take advantage of an 8-speed automatic transmission as well paddle shifters on the steering wheel that offer manual control. The gas mileage isn't class-leading but it's still pretty decent.
Styling
While the 2017 Jaguar XJ may seem ancient in automotive years its attractive curves and elegant finish provide a level of class that is unique and simply ageless. The sloped shape, bolt-like backlight, and broadness create just the right level of intensity but without being too dramatic.
The cabin immediately welcomes you with its spaciousness and soft leather material. Real wood has been used and the use of chrome trim is strategically placed. The leather-covered dashboard and door panels just scream "old money" with its god-like craftsmanship. The premium-styled analog clock and double sticking also add on to this old school type of styling, but somehow still makes it look modern rather than stuffy. The seats are divine with comfort and the quilted leather upholstery adds to its posh look.
Features
The 2017 Jaguar XJ includes an impressive list of standard features such as the (previously mentioned) InControl infotainment system that has navigation, Apple CarPlay connectivity and onboard Wi-Fi, a leather-wrapped dash, digital LCD gauge cluster, dynamic suspension damping, blind-spot monitoring, and a panoramic moonroof. Another cool nicknack is a premium-like 825-watt Meridian audio system, which includes hard-disk music storage. The Portfolio model comes with a 4-zone climate-control system and even heated and cooled seats. The highest two trims are totally decked out owing to their sports, sport exhaust, a sport-tuned suspension, red brake calipers, and lightweight 20-inch aluminum-alloy wheels.
Driver's Auto Mart
You'll never get bored with our Used Car of The Week, with its remarkable power and torque, advanced tech features, and sexy styling. Best of all, Driver's Auto Mart is selling the 2017 Jaguar XJ as an F-TYPE model (a.k.a 2-door Coupe) and for just under $35,000-A steal indeed!
Those who are interested in this model or any of our other pre-owned vehicles can simply view our online used car inventory and chat with a representative for further assistance.
Photo Source/Copyright: Driver's Auto Mart