Driver's Auto Mart Used Car of the Week: 2016 Mitsubishi Lancer ES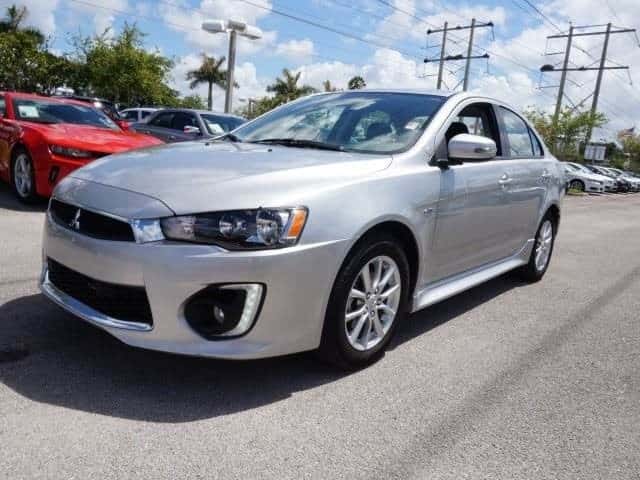 Welcome back! The car of this week is a sport sedan with a crazy affordable price tag. The 2016 Mitsubishi Lancer ES is the base trim of the Lancer and we chose it because it is loaded with awesome features and it has an awesome price. Not only is the Lancer good looking, sporty, spacious, and safe, but it is also very fuel efficient. This vehicle has an impressive five-star overall rating by AutoBlog which is hard to come by.
Engine and Configurations
There are two different engines offered for the Mitsubishi Lancer ES, a 2.0-liter 4-cylinder engine and a 2.4-liter 4-cylinder engine and horsepower ranges from between 148 and 168 and torque is between 145 and 167 lb-ft. The one in our inventory at Driver's Auto Mart is the 2.4-liter 4-cylinder.
As previously mentioned, the Lancer ES is a trim of the Lancer. However, the trim itself comes with a few different configuration options. There is the ES 2.0L manual sedan, the ES 2.0L CVT sedan and the ES 2.4L CVT 4WD sedan. Depending on the engine and drivetrain style you want, Mitsubishi gives you options.
Style
Now let's talk style. The Lancer ES is pretty stylish and it takes some design cues from the Lancer Evo, a discontinued Lancer that was built for racing. The Lancer ES has  standard features like 16-inch wheels, all-season tires, rocker panel extensions, light tinted glass, a black and chrome surround grille, and front fog lights. Inside the Lancer ES a 60-40 split folding bench, front bucket seats, smooth cloth seats, chrome and metal-look interior accents and cargo space lights are just some of the many standard features.
Technology
As we mention each week for the used car of the week, both safety and entertainment technology is important. That is why the Mitsubishi Lancer ES comes loaded with a AM/FM/CD/MP3 radio, a four-speaker audio system, a LCD front monitor, and voice activation technology.
The 2016 Lancer ES received a impressive four-star safety rating from the NHTSA. This highly impressive rating is likely due to all the standard safety tech to keep you safe in the vehicle. Safety features including electronic stability control, dual stage airbags, airbag occupancy sensor, low tire pressure warning and driveline traction control all come standard.
Price
A brand new Lancer ES would cost roughly $17,595 to $19,995 depending on the chosen configuration. The best part about buying used is the already affordable vehicle becomes even more affordable. The 2016 Lancer ES with very low mileage can be found for around $10,000. Wow!
Interested in a 2016 Mitsubishi Lancer ES? Check out our inventory at Driver's Auto Mart here.