Driver's Auto Mart's Master Car Classification List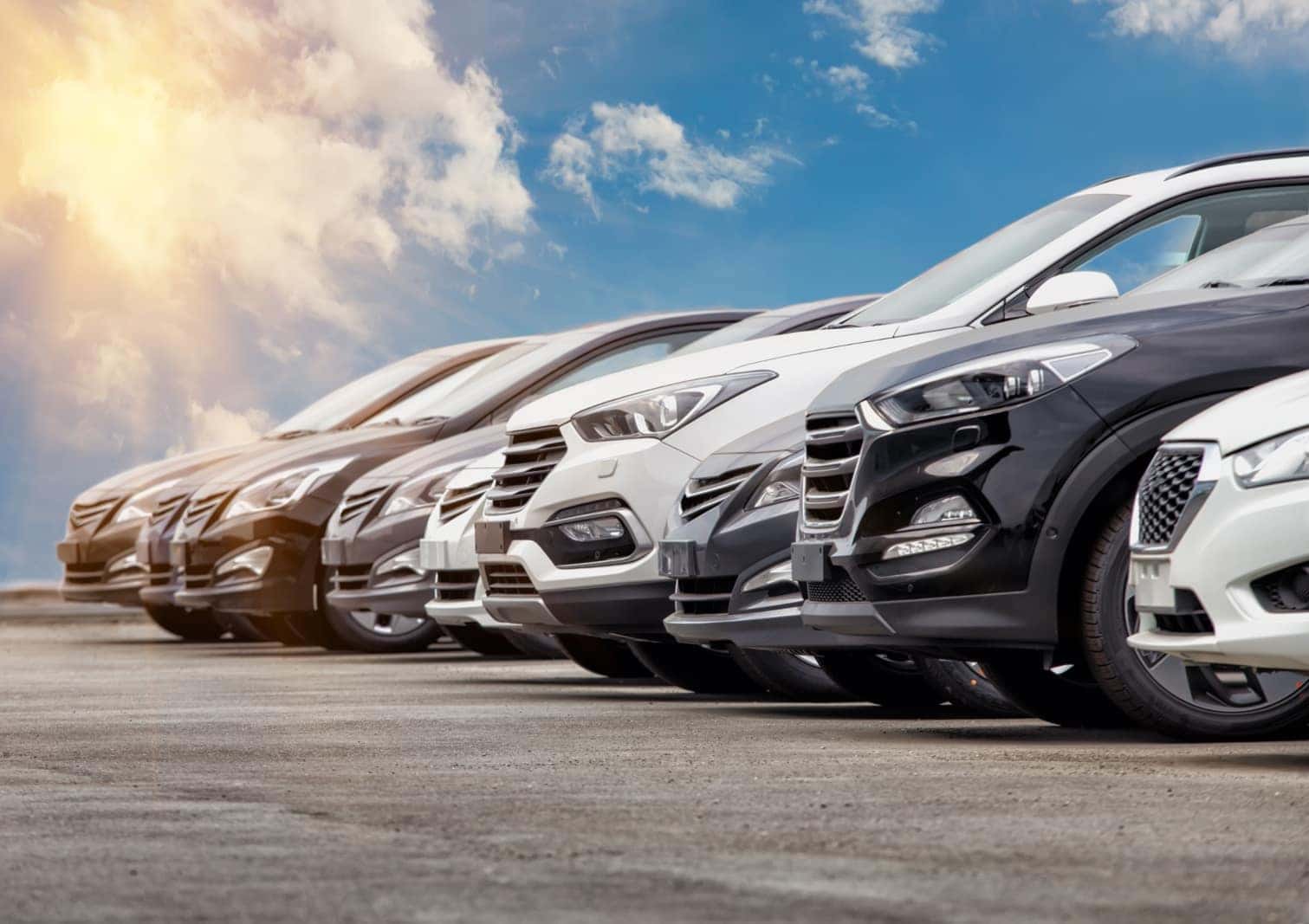 Eventually, there comes a time when it's time to get a new car but with so many changes and evolutions in the car industry, it's tough to even know where to start. Starting off, what type of car should you even get? A sedan, a convertible, an SUV? Sometimes even knowing the classification of a vehicle can be confusing, but this information is important to know when trying to purchase a vehicle that fits your particular criteria. Here is Driver's Auto Mart's Master Car Classification List.
Convertibles
By definition, convertibles are vehicles that can change from a being completely closed to hair blowing in the wind open. Essentially, these types of cars are limited in cargo space when the top is folded down, mainly because more trunk space is taken up by the roof. However, when the top is in place, these vehicles often have more trunk space than their coupe cousins. Convertibles also have gone through many different metamorphoses throughout the years, such as a two-door roadster or four-seat luxury model. These cars also come in either a hard or soft roof, depending on the buyer's preference; A hardtop often takes up a bit more trunk space than that soft top.
Coupe
A coupe can usually be identified by its sloping rear roofline, and sometimes restricted seating capacity since it generally comes as a two-seater vehicle. If there are four seats, it's highly likely that it will feel quite snug in the back. The coupe can also be described as sporty in essence, which is why it not recommended for families
Crossover
For the most part, a crossover, otherwise known as Cross Utility Vehicles (CUV),  is a reference to an SUV with a unibody type of framework. A Crossover is different from a truck-based SUV because they often have better interior comfort, top-notch fuel economy, and less off-road capability. Other enticing qualities about crossovers include a generous amount of space in the interior and cargo, high ground clearance, a stable drive, great handling, advanced tech features, and overall an all-encompassing capability to be accommodating to families.
Hatchback
A hatchback vehicle is often a small car that has a hatch-type of the rear door that usually opens upwards, it's also known for having a shared space for the passenger and cargo areas. For the most part, these types of vehicles have rear seats that fold flat to create more cargo space, and the seat bottom also folds up. These city-cars are very accommodating for driving in confined areas and are easy to park. Minivans, compact SUVs, and crossovers may also be referred to as hatchbacks, but more often than not small cars are referred to as such.
Sedan
This type of passenger car is simply defined as a car with two full rows and four doors. This broad definition isn't differentiate different types of styles but typical likings include a B-pillar, three-box design, a roofline that doesn't slope as much as a coupe, and rear interior volume of around cubic feet. Overall, this type of vehicle is one of the most popular vehicles in the automobile market, mainly due to its fine balance of cost, comfort, and effectiveness. They also offer a great variety in their performance and price.
Luxury
Luxury cars are known for their elevated status over other commercial vehicles. They are considered luxurious due to their supremely well and strategic design, top-notch performance, comfort, and highly advanced features. Due to this combination of high-quality materials and technology, the price is often hefty. For the most part, any vehicle such as a hatchback, crossover, coupe, and many others can be deemed as a luxury vehicle should it fit in the right criteria for premium materials used, which is different from the 1980s when heavy vehicles were only considered.
SUV
An SUV or Sports Utility Vehicle is another very popular car in the automotive industry. It's known for combining characteristics of passenger-carrying and off-road cars, with raised ground clearance and four-wheel-drive being the main ones. Its large interior, height, and safety capabilities make them a magnet for those with families, especially in North America. Crossover SUVs are more common since they are often lighter and have a less bulky feel.
Subcompact SUV
A compact vehicle is best defined as a small family passenger vehicle, but a subcompact car is an even smaller type of compact and may also be referred to as a "supermini". Subcompact SUVs have a similar shape to an SUV. Interestingly enough, these vehicles prove just as purposeful as SUVs due to the fact that their size is more manageable but still provides comparable conveniences like space, high quality, and overall reliability. Best of all, their design allows for maximum interior space and can be configured for more functionality.
Van / Minivan
A van is a type of vehicle often used for commercial purposes, like transporting goods. Similar to SUVs it has a cubical and longer shape, but it's smaller than a truck. Also similar to an SUV, it's made to accommodate lots of cargo. Another type of van is a minivan, and this is used for passenger transport. The main difference between a minivan and an SUV is that minivans are usually a bit more practical and focus even more on space, SUVs usually have an appearance that is more stylish and also have more powertrain options. Overall, vans are often preferred by those with large families or in general for those who need lots of space.
Fastback
A fast-back has a three-box style, and on its side section forward of the windshield looks as if it's one box. The area with doors and windows is seen as another box section, which the third is the trunk. This type of sedan is on one plane, mainly congruent with the ground, with the rear window at a sharp angle to the roof, and the trunk lid also congruent with the ground. As previously mentioned, these types of vehicles are either defined as a type of sedan or coupe, but sometimes a particular type of hatchback may also be included in this category.
Sports Cars
A sports car is certainly a type of luxury vehicle, and like a convertible usually has two-seats and two-doors. It also offers a great balance of chassis (a light engine with high gears), precise steering, and stable braking. Its design is not meant much for practicality but overall performance and thrill for the driver. 
Station Wagon
A station wagon is a car body style that can be well defined by its extended back, which usually allows for extra passenger or cargo space. Another way to identify a wagon is whether or not the roofline continues past the rear doors. These types of vehicles often offer all-wheel-drive, generous interior space, off-road ground clearance, turbo-diesel torque and so much more.
Driver's Auto Mart
Now that you have the knowledge, why not put it to use at Driver's Auto Mart. We have a wide range of pre-owned vehicles that are affordable and up to date. Those who are interested in any of our models can simply view our online pre-owned vehicle and chat with an online representative for further assistance.
Photo Source/Copyright: Shutterstock via by photographer Mikbiz