Driver's Auto Mart's Smart Guide To Navigating Apple CarPlay and Android Auto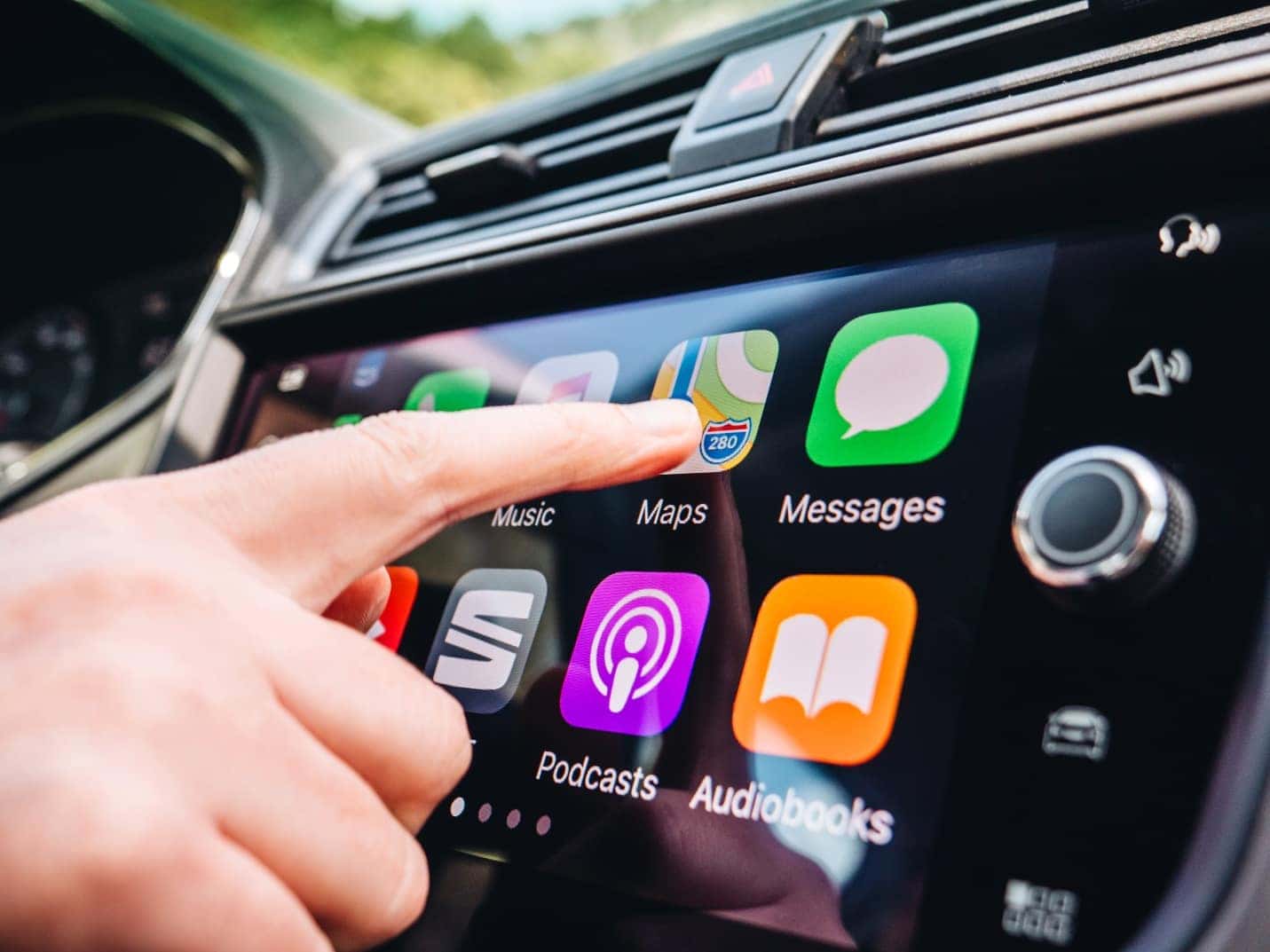 Gone are the days where ol' timers would have to yell at youngin's to keep their nose out the smartphones, especially when driving. Luckily, many automakers have solved this problem by integrating Apple CarPlay and Android Auto operating systems into modern-day vehicles. With these systems, a driver can simply plug in his or her phone and still stay attuned with the world while driving. For those who aren't familiar with this new way of multi-tasking, Driver's Auto Mart has put together a comprehensive guide on how to navigate these systems.
What's So Great About Apple CarPlay and Android Auto?
The Apple CarPlay and Android Auto operating systems are essentially digital assistants that aid the driver in accessing certain features on their phone either via either the car's infotainment system or through the driver's interface. The driver will have the ability to perform a variety of functions like navigating, checking messages, or jamming out to their favorite tunes all by the command of his or her voice. These systems make way for fewer distractions while driving and discourages drivers from looking at their phones while driving.
Similar to Apple CarPlay, Android Auto is a digital assistant, but Google's version. This system is designed with the purpose of utilizing technological tools like Google Maps, Waze, and Google Voice. Another comparison to Apple CarPlay is Android Auto's ability to perform functions like navigation, playing music, as well as allowing drivers to send and respond to text messages, emails, or make phone calls.
How To Know If Your Car Has This
Starting from 2014, most cars should have Apple CarPlay and/or Android Auto as a standard feature. In order to know for sure, one can simply search through their user manual or searchpGoogle for the car's year, make and model. Another way can work by plugging in one's phone into the vehicle's central USB port, which should prompt an app to pop up on the menu screen and ask permission to access the driver's phone…but of course only if they have the system installed. Keep in mind that while some cars automatically display launch apps when the user plugs in their phone, others like BMW, will require one to activate it through its infotainment system.
What To Do If It Doesn't
Though not common with newer cars, there are some brands that don't support Apple CarPlay and/or Android Auto. If this is the case for a relatively new car that has a navigation-capable infotainment system, it might be possible to get a software upgrade to include these operating systems…for a fee of course.
However, if the car is an older model (past 2014), it still might be possible to use Apple CarPlay and Android Auto by installing additional apps. Android Auto is easier to use for these cars because drivers can use the system by just using their phones. However, Apple CarPlay will require users to download extra software for it to function on their phone.
Driver's Auto Mart
One car model guaranteed to offer Apple CarPlay and Android Auto is the 2017 Maserati Ghibli S Q4, otherwise known as Driver's Auto Mart's Used Car of The Week! This vehicle is not just tech-savvy but also features plenty of options for premium options and powertrains. Best of all, this Maserati model gives the buyers the ability to enjoy luxury without paying the hefty price, as the car is only priced at about $37,000.
Those who are interested in this vehicle can simply view our online pre-owned inventory and chat with a representative for further assistance.
Photo Source/Copyright: Shutterstock via photographer Hadrian