Driver's Auto Mart's Trick or Treat Safety Tips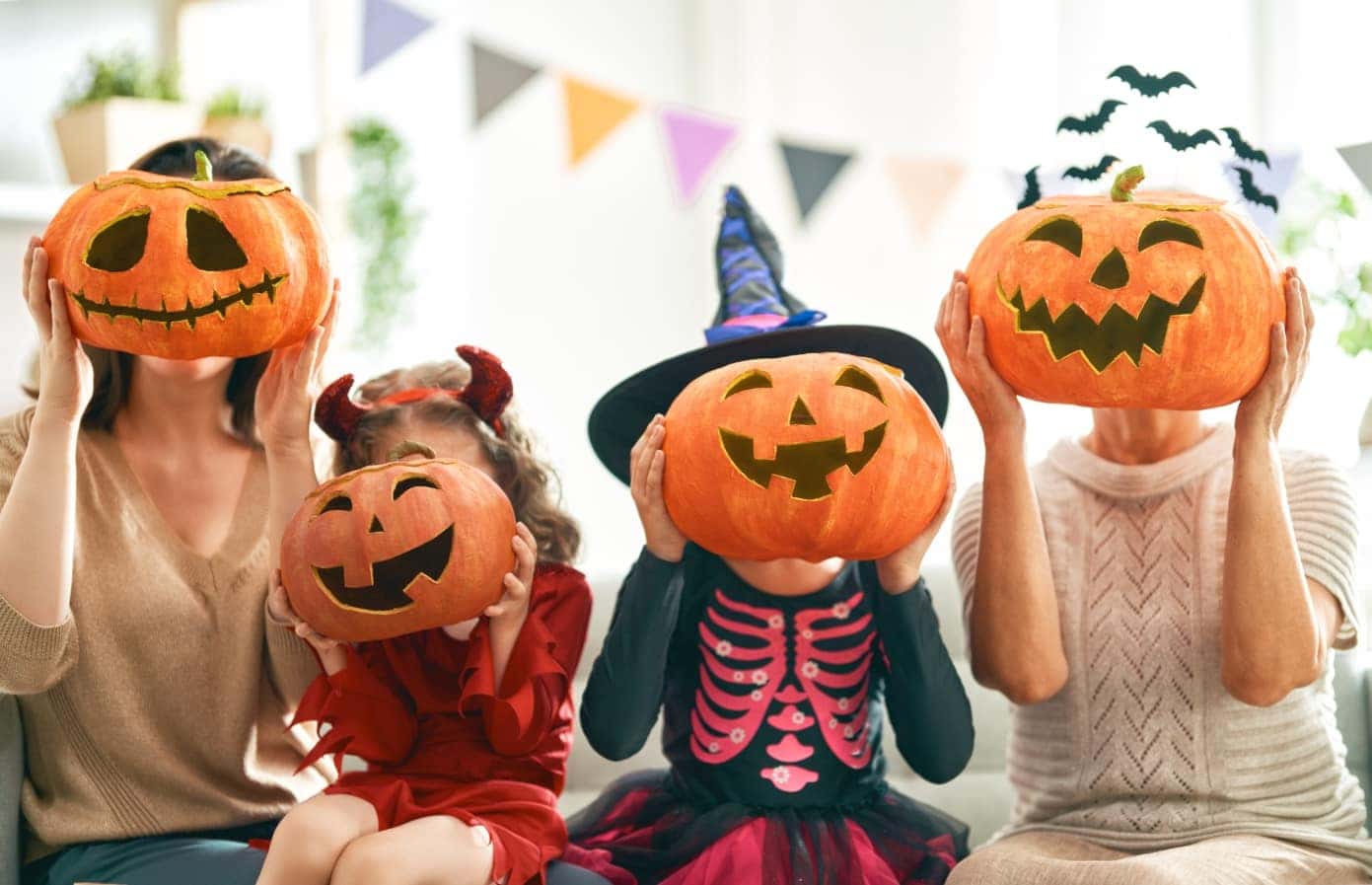 During October, both children and adults look forward to the spooky season of Halloween. Whether you're dressing up as your favorite Scooby Doo character or excited for the free candy, it's essential to take precautions during this annual event.
Trick Or Treating Safely
Before you and your family go out for the haunting festivities, here are a few general tips to be mindful of:
Pace yourself, don't run from house to house, and stay on the sidewalks when possible.
Pay attention to open flames from Halloween decorations, like in jack-o'-lanterns.
Steer away from homemade treats, only accepting factory-wrapped candy.
Be sure to remove your child's Halloween makeup soon after you get home to prevent skin irritation.
Travel In Groups
Traveling in groups isn't just a way to keep your family safe; it's much more enjoyable! However, if you do allow your children to stray a bit, here are a few guidelines worth considering:
Children that are under the age of 12 should always have adult supervision.
However, if the child is old enough to trick-or-treat, they should still be accompanied by a group of friends and go to houses and neighborhoods familiar to them.
Should a group of older children go out alone, it's a good idea to install/turn on a mobile tracking app so you can follow their progress coming home.
One should also consider setting clear expectations about when older kids come back.
Make Yourself Seen
Reflective tape, especially one that glows in the dark, can and should be used on costumes, candy bags, strollers, or shoes. One should also consider involving glow sticks and flashlights; this way, you and your crew will be visible to others while crossing the street or strutting along the sidewalk.
Establish A Safe Costume
On top of adding reflective tape to your child's costume, ensure that the get-up is easy to walk in and doesn't hinder breathing or vision.
On costumes that involve a sharp or pointy accessory for characters like pirates or warriors, ensure it's not a safety hazard. You can do this by choosing items that are made of soft foam as opposed to hard plastic. If the kiddos get into a sword fight, they'll come out unharmed.
Another good idea is to trim or alter a costume that could cause your child to trip or have difficulty breathing. Keep in mind that when kids are around candy, they're bound to act hyper or overly stimulated, so make sure they're not running off too far and remain in your sight.
Healthy Food Choices Lead To Less Unhealthy Choices
Although children revel in candy bags, parents may not be as thrilled. A cool trick to play on the tiny tots is having a healthy meal; that's also their favorite. Do this right before trick or treating; that way, they are less likely to drown themselves in candy.
Examine Your Child's Candy Bag
While food tampering is relatively uncommon, it's always better to be safe than sorry. Inspect the goodie bags at the end of the night, removing any homemade treats, anything that your child could be allergic to, and other questionable snacks.
Driver's Auto Mart
For parents looking for a special treat of their own, look no further than Driver's Auto Mart! We sell a wide variety of used vehicles that are incredibly up-to-date. At our dealership, you'll find plenty of big-name brands like Chevrolet, Nissan, Chrysler, and much more!
Simply view our online pre-owned inventory. When you find something that suits your needs, chat with one of our representatives for more information.
Photo Source/Copyright: Shutterstock via photo contributor Yuganov Konstantin