Drivers Used Car of the Week – 2017 Chevrolet Camaro 1LT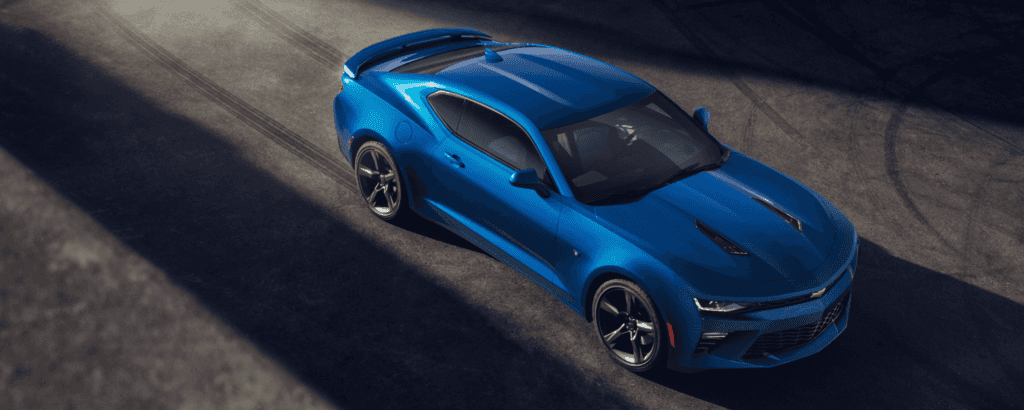 We've had enough spacious family vehicles featured as our "Used Vehicle of the Week," so this week we're changing gears and talking about an iconic pony car – the Chevy Camaro 1LT. A used 2017 Chevrolet Camaro 1LT that's practically new? We don't know who would give up a performance car like this so easily, but that's how you know Drivers AutoMart has hidden gems other used car dealers can't get.
Before we discuss the kind of power a Chevrolet Camaro packs, here's a couple of things to note:
– For the past five years, the Camaro has been named on JD Power's list of dependable vehicles for the midsize sports car segment
– This year, the Camaro was named one of the 10 Best cars for 2017 by Car and Driver and said to have the best resale value by Kelley Blue Book
– Chevrolet keeps their vehicles up-to-date with the times, adding in the Chevrolet MyLink infotainment system with Apple CarPlay and Android Auto capability
– Our available used 2017 Chevrolet Camaro 1LT has less than 15,000 miles on it!
Read that last one again. It has less than 15,000 miles and it's already on our lot. Sounds like someone couldn't handle all the power a Chevy Camaro has to offer. Painted Red Hot, the 2017 Chevrolet Camaro 1LT coupe is powered by a 2.0-liter turbocharged engine with spark-ignited gasoline direct injection. Able to generate 275 horsepower and 295 lb-ft of torque, it may not be the most powerful of the lineup, but a quarter-mile run of just 14 seconds isn't bad. Not to mention its highway fuel economy is 28 mpg, much more than one would expect from a high performance vehicle.
With only one previous owner, plenty of extra features added, a clean history, an active basic warranty good for another 20 months or 21,000 miles, and no reported issues, this 2017 Chevy Camaro has a long life ahead of it. Ready to take a look at all it has to offer? Schedule a Test Drive with us today, or take a look at the 2017 Chevrolet Camaro for sale or lease now.
Photo Source/Copyright: Chevrolet.com