Drivers Used Car of the Week – 2018 Nissan Versa SV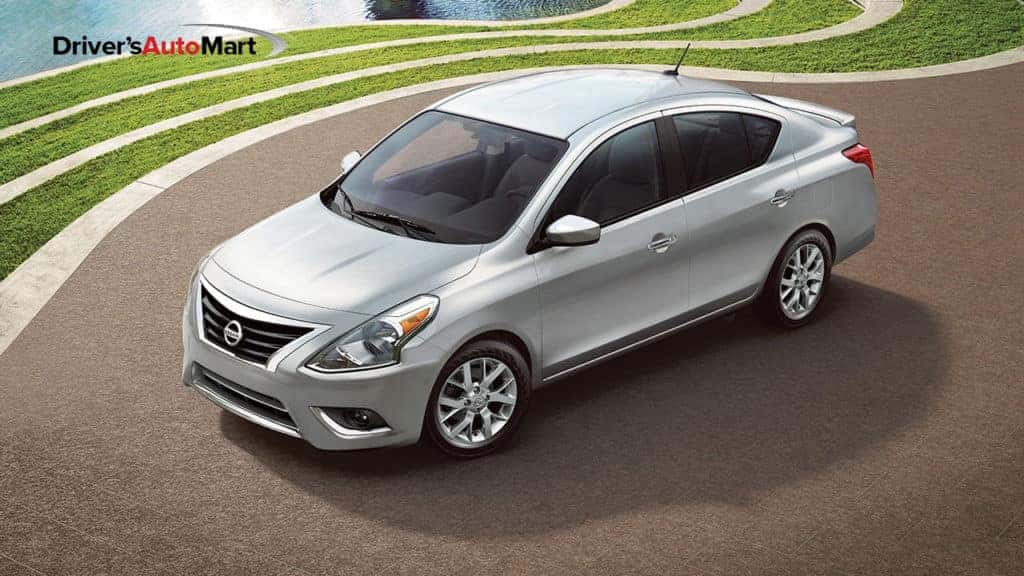 This week, we decided to go with a very new used model, and as it turns out, Driver's Auto Mart has a used 2018 Nissan Versa SV on the lot. Wow, when someone gets rid of a 2018 vehicle so soon, we tend to wonder if they were serious about car buying in the first place. 2018 model year. The second-to-highest trim in the lineup. Super low mileage. It's like they didn't even drive this thing, but that's okay. It just means we can sell it for a fraction of the price.
Our used 2018 Nissan Versa SV:
– Less than 2,500 miles
– 4/5 Safety Rating from the NHTSA
– Many miles remain on the factory warranty
Didn't we say this Nissan Versa was barely used? Less than 2,500 miles means a large amount of the factory warranty is left, and our price is close to the standard MSRP of the base trim in the lineup. It's like getting a top-tier car at a low-tier cost. It can't get any better than that.
This used 2018 Nissan Versa SV is powered by a 1.6-liter DOHC 4-cylinder engine, capable of 109 horsepower and 107 lb-ft of torque. Designed with direct injection and continuously variable valve timing, the engine has been optimized for top performance. Paired to the Nissan Xtronix continuously variable transmission, the Nissan Versa SV gets 31 mpg in the city and 39 mpg on the highway. Oddly enough, that's even better than the mileage on lower trims, usually the opposite.
For entertainment, our used 2018 Nissan Versa SV comes with a four-speaker audio system with SiriusXM Radio for three months on a 5-inch color touchscreen. Bluetooth streaming audio and illuminated steering wheel-mounted audio controls also come standard. Inside, drivers will find a Bluetooth hands-free phone system, a hands-free text-messaging system, and a rearview monitor for added safety.
Interested? Come check out out used 2018 Nissan Versa SV today at Drivers Auto Mart. We also have dozens of other used models ranging from luxury models to heavy-duty trucks to SUVs and everything else in between.
Photo Source/Copyright: NissanUSA.com