Driving for Thanksgiving? Look Out for These Florida Speed Traps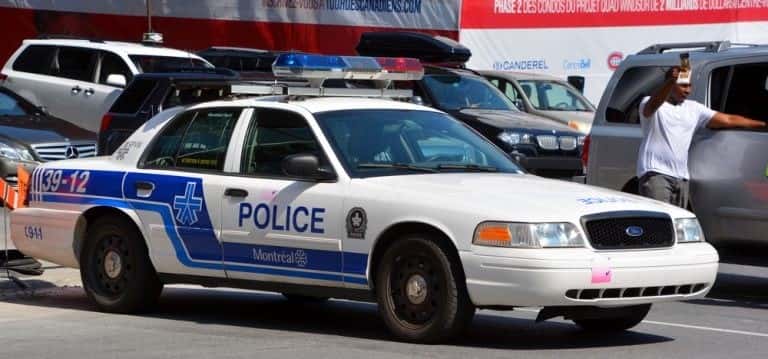 According to AAA Auto Club South, 2.29 million Floridians are expected to take to the road during this year's Thanksgiving weekend. If you are one of the millions of Floridians driving this weekend, it wouldn't hurt to be aware of a few of the top speed trap spots around Florida.
Waldo
There is a tiny town in north Florida by the name of Waldo. If you can avoid driving through this town, by all means you should! This is perhaps the most well known speed trap set up in the state of Florida. Once you enter the city, the speed limit quickly goes from 65 mph all the way down to 35 mph.
In recent years, law enforcement has cut back on writing tickets here because many drivers have taken tickets to court and won, but it's still wise to be careful when driving through this area.
Hampton
Hampton Florida, which isn't too far from Waldo is another area that is heavily populated by law enforcement. In the past, this speed trap was so bad that it was investigated for giving bogus tickets and "lost" records of police reports and ticketing reports.
Because of the investigation, the speed trap isn't as bad as it once was. However, it is still a speed trap and if you are breaking the law you will pay! This is another town where the speed limit goes up and down so fast it is easy to miss.
Sarasota
Sarasota is a heavily visited Florida town and it is not a place for any speeding. There are several speed traps and the Bay area of Sarasota tops the list of areas with the most speed traps in Florida, according to 10News WTSP. Watch out for speed changes and police hiding out to get you!
Boca Raton
Our dealership is located in South Florida, just about 40 minutes from Boca, and according to motorists.org, Boca Raton is Florida's worst city with a population under 100,000 for speed traps.  
The most notorious speed trap is near FAU, where Spanish River Blvd. meets  I-95. The speed limit on Spanish River is 40 mph, but for a small amount of time when exiting the highway the limit is 30 mph and that's where they get you.
With all of the people on the roads this holiday weekend, drive safe. If you do get pulled over, remember to be courteous, you never know, a potential ticket could turn into a warning with the right attitude.
Happy Thanksgiving.  
Photo source: Shutterstock