Easier To Understand, Universal Automotive Terminology Is On Its Way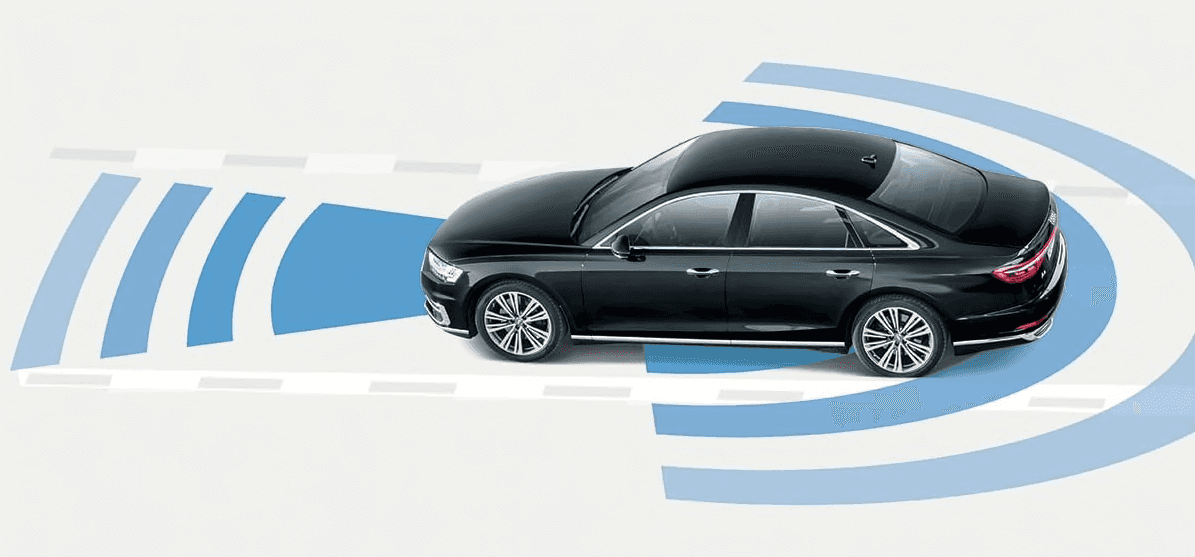 Photo Credit: T.M. Detwiler
For drivers that are confused by some of the safety feature names that have been added to nearly every vehicle in recent years, there's good news coming. Turns out that sentiment is shared among many drivers. Consumer Reports is working with the Department of Transportation and other organizations to come up with a stream-lined group of 19 names for each of the safety features added to cars. This is great for drivers that are making a switch to a new vehicle brand, but couldn't tell that "Blind Spot Information System," is the same as "Blind Spot Monitor" as Toyota does, versus Honda. Or maybe they were used to the term used on GM vehicles, "Lane Change Alert." How will changes like this be made?
Universal Terminology Is Coming
This is a large project, but it's being spearheaded by the right groups that can make a difference. Consumer Reports has partnered with big names in the automotive industry including J.D. Power, the National Safety Council, AAA and received help from other powerful sources. Earlier this year, the Department of Transportation (DOT) endorsed a list of standardized names. This list is not being forced upon brands, but this will helcp consumers know the limits of the various driver assistance and convenience perks. Specific names for 19 unique ADAS systems have been reached. We've gathered them and will explain each one below. The goal is for buyers to have the same knowledge as safety organizations, automakers, and journalists covering the automotive industry. 
 "Currently, there is variance among manufacturers, and standard language will ensure drivers are aware that these systems are designed to 'assist,' not replace, an engaged driver. Currently, 93 percent of new vehicles offer at least one advanced driver assistance system (ADAS), such as automatic emergency braking (AEB) or blind spot warning (BSW). But AAA research shows that consumers may encounter as many as 20 names for a single ADAS feature, which can cause confusion," a DOT spokesperson said in a statement. 
Safety Terms To Know 
These are the most common ADAS features and terms that have been selected by Consumer Reports and their work with various groups. 
Driving Control Assistance, which helps drivers maintain their vehicles on a steady, straight path while driving with help from the vehicle's safety technology. 
Adaptive cruise control: Helps with acceleration and/or braking to maintain a prescribed distance between a vehicle and the car in front. 
Active driving assistance: Helps with vehicle acceleration, braking, and steering. Some systems are limited to specific driving conditions. The driver is always responsible.
Lane keeping assistance: Helps with steering to keep a vehicle within its driving lane.
Collision Warnings, are added safety measures to keep a vehicle from hitting any other object or vehicle while driving. 
Blind spot warning: Warns a driver if they edge too close to a vehicle that is out of view.
Forward collision warning: Halts a vehicle from hitting any object in front of the vehicle.
Lane departure warning: Alerts any driver if another vehicle crosses lane markers.
Parking obstruction warning: Warns if obstructions are close during parking situations.
Rear cross traffic warning: Detects vehicles approaching from the side and rear of a vehicle as it moves in reverse, and alerts the driver.
Collision Intervention, one of the more sophisticated technological advancements. This is an automatic feature that helps prevent crashes. 
Automatic emergency braking: Alerts a driver from potential collisions while the car is moving forward, and will hit brakes to avoid or lessen the severity of an impact.
Automatic emergency steering: System will change the course to avoid a crash. 
Rear automatic braking: Holds a vehicle from backing into anything while in reverse.
Parking Assistance, a useful helping system that allows drivers to safely park.
Active parking assistance: Provides steering and parking help. Some systems are capable of parallel and/or perpendicular parking.
Remote parking: Parks a vehicle without the driver being inside. This system automatically controls acceleration, braking, steering, and shifting.
Other Driver Assistance Systems, these are various new technologies that are commonly used in many vehicles today.
Automatic high beams: Goes from high- to low-beam headlamps automatically based on current lighting, surroundings, and nearby traffic.
Backup camera: Shows what is happening behind a vehicle. Sometimes includes trailer assistance, a system that assists drivers when backing up with a trailer attached.
Driver monitoring: This system is actively engaged in the task of driving, monitoring a driver to determine if they are awake. Some systems monitor their eye movement or head position.
Head-up display: Projects an image of vehicle data and/or navigational info into the driver's forward line of sight.
Night vision: Helps a driver's vision at night by projecting enhanced images on the instrument cluster or head-up display.
Surround-view camera: This system uses cameras to provide a 360-degree on-screen view of the entire surroundings while driving or in park if needed.
Looking for a vehicle that has some of these features? We can help our readers feel comfortable with driving a vehicle that has these new safety features. Try us out!
Find the Right Vehicle For You, Right Now
Look no further for an affordable selection of high-quality pre-owned choices. Come to your friends at Driver's Auto Mart. Our vast collection is ready to go even during these difficult times, we can still provide an exceptional experience. We also have an auto finance team to make things easier for our customers should they need help and can help with sales online.  
Reach out to us at (954) 361-8518 to begin on your next vehicle purchase if that works easier for you. Check us out on social media right now for more information and let us know what you think about us. We're here for our customers no matter what!