Everything You Need To Know About Monroney Stickers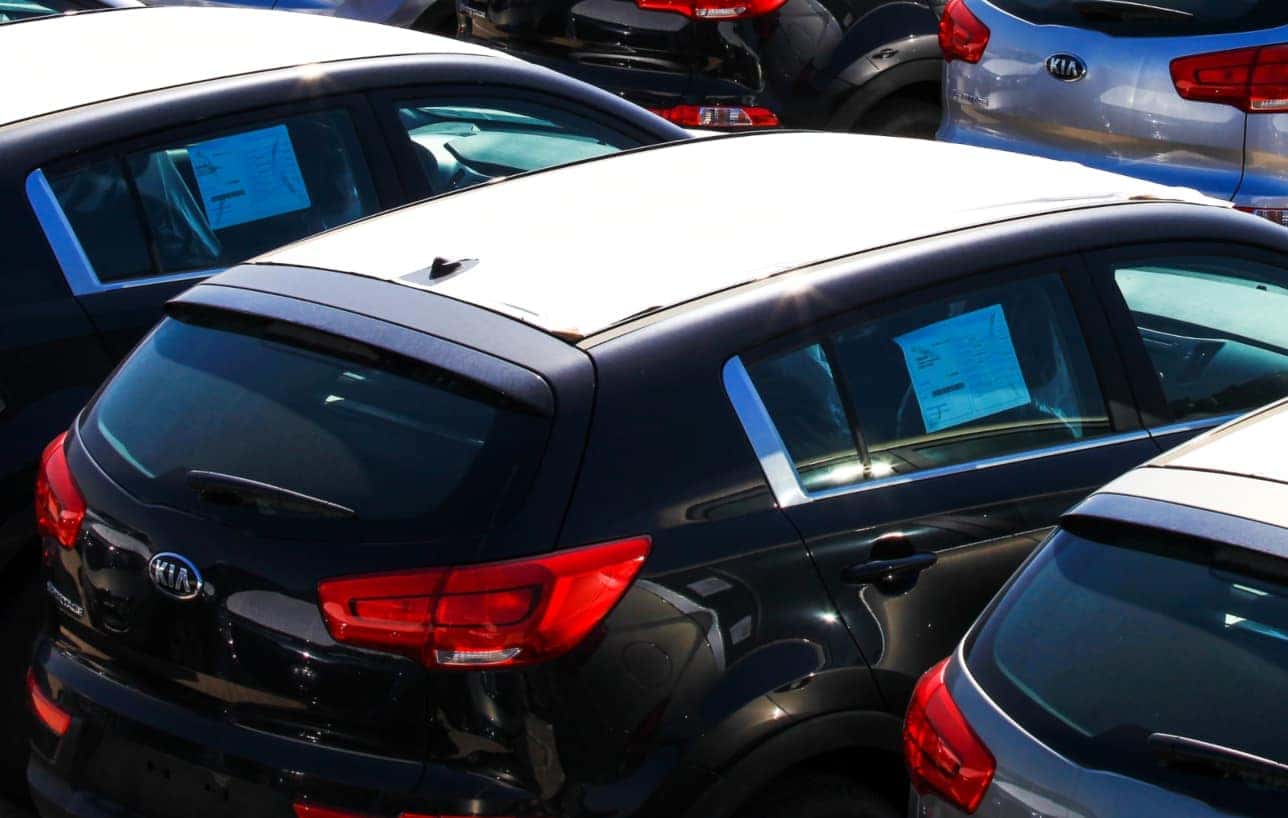 Just What Is That Car Sticker For?
When you go to a North American car dealership, you'll notice a familiar window sticker stuck on all of the inventory in the parking lot, these labels are called Monroney stickers. These stickers include lots of information regarding the new vehicle that it's attached to, such as price, fuel economy, standard equipment, and much more.
While on one hand, this is helpful information, all of these details may get a bit confusing for the average person passing by. Let's explore what to look out for the next time you check out a Monroney sticker on a new car.
What To Expect and Important Details To Know
The Monroney sticker, which was named after Oklahoma U.S. Senator Mike Monroney, was created following a federal law passed in 1958, the Automobile Information Disclosure Act. This law prohibits the label from being removed or altered prior to the sale of a consumer.
While the information on the sticker is meant for your protection, it may include certain details that you may not find that relevant, such as the source location of the vehicle's parts and where it was constructed. Here are some things worth paying attention to.
Standard equipment: What type of equipment should all buyers of…let's say a Pacifica Touring expect? Automakers have a bit of wiggle room in the details that are included, such as the car's horsepower. It's important to pay attention to the safety features, technology, engine specs, warranty information, interior and exterior features. Make note of anything that you don't see, such as the type of driving system and be sure to ask the dealer.
Optional equipment: The same rings true for optional gear. If you're looking at a higher trim, make sure to have a clear understanding of what was added to that particular model.
Manufacturer's suggested retail price: This number is often tiny and plays a game of hide-and-seek, despite it being one of the most valuable pieces of information. You should be able to find it in its column close to the end of the standard equipment listing. It's important to know that the base price listed on that particular vehicle won't include the taxes and registration fees.
Destination charge: This is a charge from the manufacturer, the fee is for delivering the car to the dealership, which is then transferred to the buyer.
Fuel economy and emissions estimates: This is the most pronounced piece of information on the window sticker. This displays the estimated gas mileage of the car, as well as the Greenhouse Gas Rating. It is required for manufacturers to include these estimates, and the cost of fuel annually is usually involved as well.
Government safety ratings: If you're looking at a car that has been tested for safety, then the Monroney label will list the ratings. However, the majority of new cars haven't gone through safety testing before the labels are printed, and meet government standards anyway, so this field is often left blank.
Driver's Auto Mart
As far as pre-owned vehicles are concerned, it's not common to see a Monroney sticker on the lot, especially if it's not certified, but car site Driver's Auto Mart still provides plenty of information regarding their vehicles such as its features, it's history, and it's premium options. 
Many of the cars are like new and are an incredible steal opposed to cars that have just left the manufacturing plant. 
Those who are interested in any of our vehicles can simply view our online pre-owned inventory and chat with a representative for further assistance.
Photo Source/Copyright: Shutterstock via photographer StockStudio Aerials