Everything You Need To Know When Test Driving A Car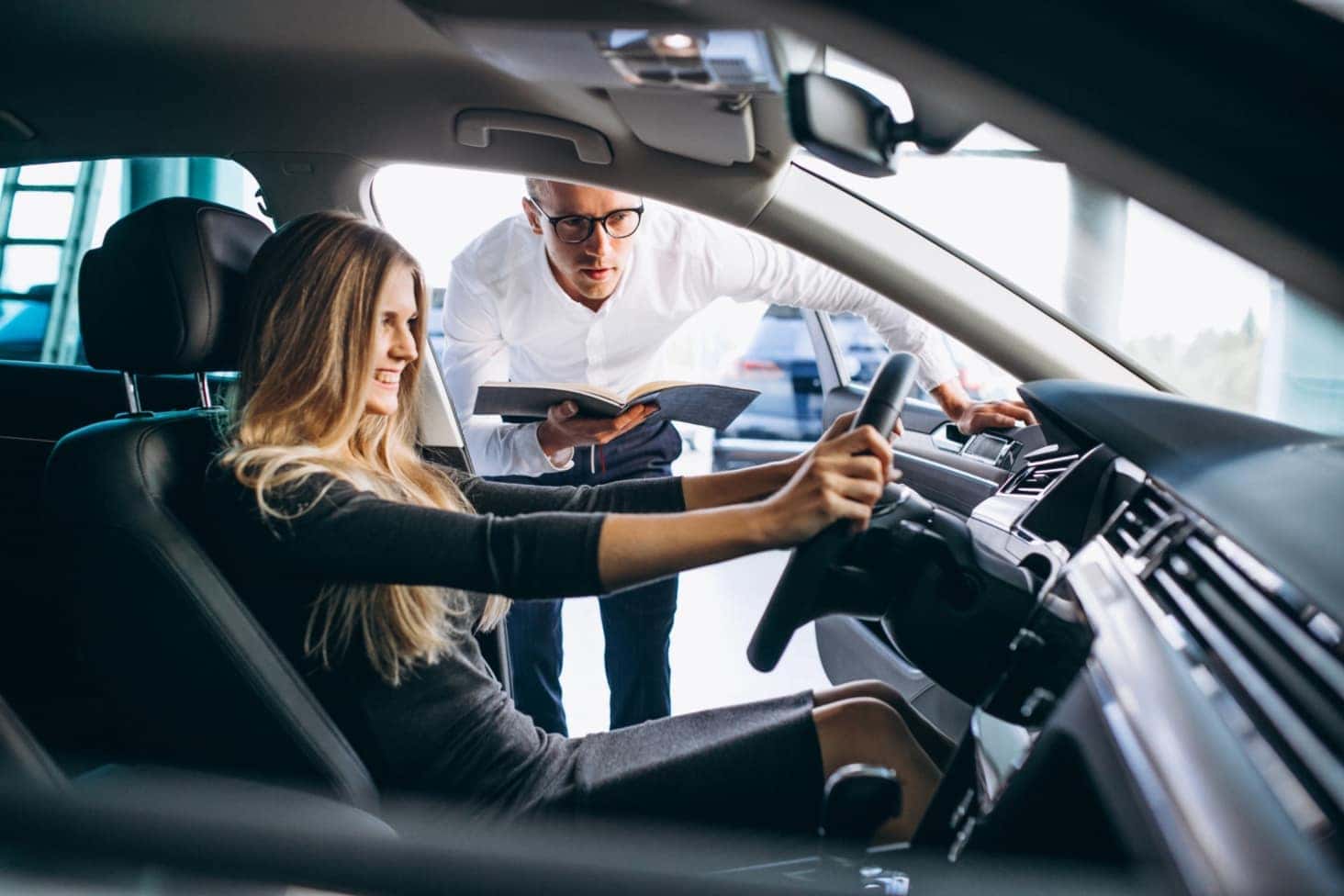 When testing driving a car, the process is quite simple. While at a dealership, you can either make an appointment or request a test drive while roaming around the lot. Test driving is crucial when deciding whether or not a car works for you. Here's what to consider while taking a quick cruise with the dealer.
Tips When Going For A Test Drive
While there is plenty of information about a car online, it's nearly impossible to understand how a vehicle operates if you have yet to drive it yourself. Test driving a vehicle is critical in the car-buying process. Here are a few tips worth following.
Determine The Route: More often than not, dealerships have a route they guide customers through; however, this particular path may provide only a limited view of the car's driving behaviors. Instead, shoppers should ask if they can determine the route better to understand the car's behavior in different situations.
Don't Put All Your Eggs In One Basket: Evaluating a car won't be accessible if there isn't anything to compare it to. Therefore, it's worth test-driving more than one. Testing out two or several vehicles will give one a complete understanding of what options are out there. It's also worth test-driving multiple cars in one day because it provides a fresh perspective when comparing different vehicles.
Stop and Access: Making any big financial decision should be quick. It's not necessary to buy a car the same day as you test drive it. One should give themselves time to sit down and consider whether this car truly works for them.
What To Watch Out For
Evaluate Possible Damage: Inspect the vehicle for imperfections like scratches and dents before driving off. Even new cars can come with cosmetic deficiencies from time to time.
Inspect The Acceleration and Brakes: Try driving the car on the highway if possible. This allows one to test the acceleration effectively. At the same time, testing the brakes while driving in city traffic is an excellent way to test the brakes. Doing this also makes it easier to see how well the car changes speed and shifts gears.
Get Familiar With In-Car Technologies: In the last decade, the interior of cars has gone through a total reworking with the implementation of advanced technologies. A few features many will appreciate include Bluetooth, a navigation system, and a backup camera. Look at other functions like the steering wheel controls, heating, air conditioning, radio, and additional functions. Also, feel free to do a quick sound check while driving, paying heed to the engine, road noise, and wind inside the vehicle.
Evaluate Levels of Comfort and Storage Space: Determine how easily entering and exiting the vehicle is. Also, consider the amount of legroom and headroom throughout the cabin. Ensure that you can reach the pedals comfortably and that there's enough space for luggage.
Driver's Auto Mart
You can apply these tips and tricks we discussed on any of our vehicles at Driver's Auto Mart. We sell a vast range of vehicles from several brands in different shapes and sizes. Simply view our online inventory and chat with one of our representatives for more information.
Photo Source/Copyright: Shutterstock via photo contributor PH888