Fastest Cars by Price at Drivers Auto Mart – Vroom Vroom!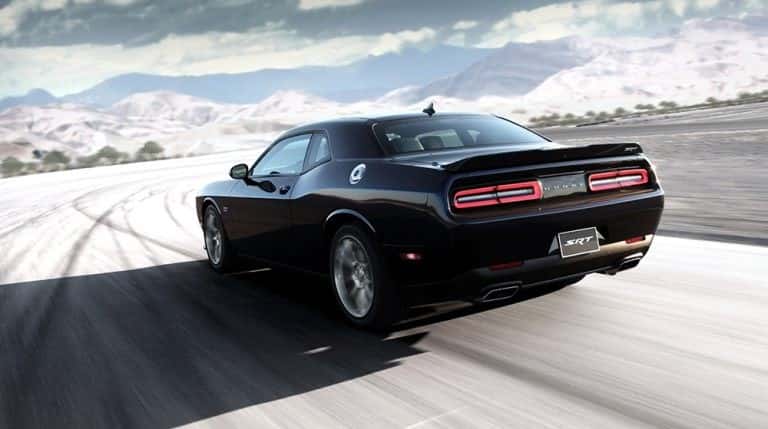 Do you love fast cars? We do too! Driver's Auto Mart has a variety of fast cars that range in performance specs and price. So to help you find a performance vehicle you want and that is in your price range, we divided our available performance cars up by price. The best thing about buying from Driver's Auto Mart is that our cars have the same level of performance as new cars, but at a more affordable price. Check out the fastest sports cars for sale at Drivers Auto Mart.
Performance Vehicles Under $25,000
The Dodge Challenger is a popular American muscle car with a deep history. The Dodge Challenger lineup consists of four different engines and ten different trims, and the Challenger SXT is the most affordable. Driver's Auto Mart has a Challenger SXT that is practically brand new and we think you will love it.
The Dodge Challenger SXT is equipped a 3.6-liter six-cylinder engine. However, fear not our friends, just because it is a V6 doesn't mean it is not powerful. The Challenger SXT is able to produce up to 305 horsepower and 268 lb-ft of torque. Aside from its smooth acceleration, the Challenger SXT also has a pretty great fuel economy of 30 MPG on the highway.
Ah, another American classic! The Ford Mustang GT is a popular muscle car and it's fast, beautiful, and affordable, especially when bought used! This used Mustang GT is only two years old, and it has low mileage and it's in great shape.
The engine on this bad boy is a 5.0-liter V8. The engine produces up to 420 horsepower and 390 lb-ft of torque and accelerates from 0-60 mph in 4.3 seconds. This particular used Mustang is for drivers who love the classics because it is equipped with a manual transmission with a floor shifter. If you know how to drive stick, you will fall in love with this vehicle after one drive, guaranteed!
Performance Vehicles Under $50,000
The Chevy Corvette Stingray is another American classic. Generally, this car is very pricey, so buying it just a couple years used will save you tons of money! This car has few miles and it looks brand new. Sounds too good to be true, but we promise it's not!
The engine on our available Chevy Corvette Stingray 3LT is a 6.2-liter V8 engine that produces 455 horsepower and 460 lb-ft of torque. The engine in this vehicle, just like in the Stang, is paired with a manual transmission with a floor shifter.
Performance Vehicles Under $65,000
The last three options have been classic American cars. We also want to shout out one of our favorite imports! If you are a Porsche fan, look no further. This vehicle is just three years old, has very little mileage, and is a much more affordable option than a brand new 2017 Porsche Panamera S.
This Porsche has a 400-horsepower 4.8-liter V8 engine that is paired with a manual transmission along with a floor shifter. Together the engine and transmission produce up to 369 lb-ft of torque and provide the vehicle's rear wheels with plenty of power.
Come down and check out these cars plus many more at Driver's Auto Mart. Or trade in your old sports car for one of these babies if you are looking for a change!