Five Secrets to Avoid Car Trouble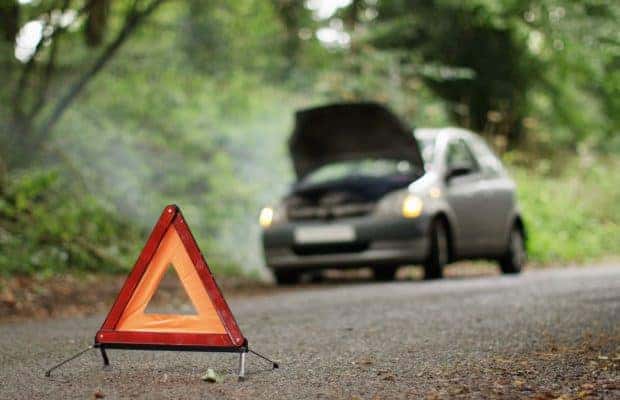 We've all been there – a $1,500 mechanic's bill that seems to come out of nowhere or constantly taking the car in for minor repairs as if malfunctions seem to happen like a domino effect. We're here to tell you it doesn't have to be this way. Here are five secrets to help drivers avoid car trouble.
Watch the Tank
Want to avoid excessive wear and tear on the electric fuel-pump motor? Keep an eye on the gas tank and don't let it dip below that last quarter. Running on fumes is terrible for any car as it causes the electric fuel-pump motor to suck in air and wear out prematurely. Also, it certainly helps if drivers can focus on the road instead of frantically searching for the nearest gas station to avoid getting stranded. Keep those cars fueled – it's a win-win!
Change the oil
Consistent oil changes can save drivers money in the long run as they keep the engine cool and lubricated, helping it to work properly. Although some suggest changing the oil about every 3,000 miles, the owner's manual will have the proper recommended mileage of when the car is due for an oil change – depending on the specific car.
Avoid Speeding
Not only are drivers less likely to have an accident if they're not speeding, but they're also less likely to destroy their brake pads. That's right, the faster a person drives, the harder they'll need to stomp on their brakes to slow down. It is this consistent stomping motion that grinds down and destroys those brake pads. Drive safe!
Be Smart About Valuables
Thieves are clever and chances are that they'll be able to scope out any remaining charger cables or electronic (phone or navigation systems) mounts that are left behind. Avoid the cost of broken car windows and store anything indicative of valuables accordingly. Even the suggestion of a valuable item in plain sight is enough to tempt thieves, leaving drivers vulnerable to potential break-ins.
Buy From a Reputable Dealer
Don't buy any car off the street! Buying from a reputable dealer helps buyers avoid car problems in the future as cars are thoroughly inspected before being placed for sale. Here at Driver's Auto Mart customers and their satisfaction are our number one priority. We offer a wide selection of used cars at a variety of prices so everyone can find an affordable vehicle that they'll love.
Browse the used car inventory at Driver's Auto Mart and schedule your test drive today! Have questions before buying and taking the plunge? Our friendly staff will be more than happy to help, but if you want to ask before you go to the dealership, reach out to us via Driver's Auto Mart social media.
Photo Source/Copyright: goodthingsguy.com