Ford Is Changing Up Their EV Strategy In Search of Popularity and Profit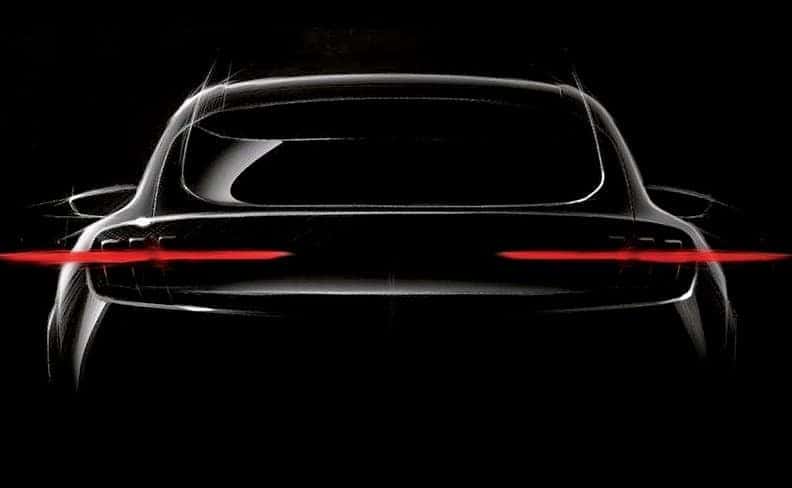 After years of substantial investment and one forgettable attempt, Ford Motor Co. has yet to deliver a battery-electric vehicle. That will change when 2020 rolls around with the introduction of Ford's first long-range EV. This model is rumored to be a Mustang-inspired crossover called the Mach E. The Mach E will be followed perhaps as soon as 2021 by a fully-electric F-150, with two midsize EV crossovers for late 2022.
Two more vehicles are expected during the same period. Ford may have relinquished the early days of the EV craze to the likes of Nissan, General Motors and Tesla but executives have said that Ford hasn't missed much, considering the low demand and even lower margins from today's EVs command. Having the time to see what works and what doesn't, Ford believes it has solved the problem that has stomped manufacturers for a decade: how to make EVs that are profitable and popular.
"We're coming in at the right time," Ford's global director of electrification, Ted Cannis, told Automotive News. "We could do all sorts of different things, but we're going to play to what we're good at commercial vehicles, vans, pickups, performance vehicles, and SUVs. We have loyal customers; we know our base, and the margins are better. It's just the right business."
Ford's key strategy is to first electrify the most well-known nameplates. This is for the wary customers so that they aren't scared off by the new technology in a vehicle that has no history. Ford is then planning a marketing campaign that will play up the vehicles' performance attributes, so that customers can learn how an EV can be more fun to drive, or more efficient at a worksite.
Ford experts believe that the market segments being selected should allow Ford to price Ford's vehicles competitively enough to off-set the higher cost of the EV development. That could become a challenge in the upcoming years. That is if Ford inches closer to the threshold at which federal tax credits begin to phase out.
As for Ford's early days with dabbling with electrification has produced offerings such as the Focus Electric, with the Fusion and C-Max plug-in hybrids. The Focus EV was the result of an Obama-era government loan given to create more fuel-efficient vehicles, which went on sale in 2011 and ultimately offered a range of 100 miles. Lessons were learned while Ford and others were limited at the time by the high development costs and the relatively short battery range, Cannis said.
On-camera proof:
With a release of a video, Ford signaled its EV strategy this year showing an electric F-150 prototype towing a ten double-decker rail car which was loaded with a 42 F-150s, which equals about 625 tons. This was partly a marketing gimmick, but it did offer how serious Ford is about electric trucks. CEO for Tesla, Elon Musk, has said, without any evidence, that the upcoming pickup for Tesla can tow up to 150 tons; however, Ford's vehicle was the first demonstration by any automaker of its towing ability.
"Being green itself, for most of the market, is not a key buying factor," principal research analyst at Navigant Research, Sam Abuelsamid, said "They're looking for other attributes. Ford wants to demonstrate that [even though] a battery powers it, it still delivers what an F-150 has always been expected to deliver."
According to the internal Ford metrics, interest on the electric pickup jumped after people viewed the video. Cannis has said that 18 percent of the viewers have indicated that after seeing the video they would consider buying such a vehicle — up from 10 percent before. But Cannis believes that turning that interest into sales won't be a huge leap.
"There are people out there looking for electric vehicles," Cannis said. "Let's say of the 800,000 F series that we sell a year, just 10 percent are interested. That's still 80,000 vehicles. These are huge numbers."
The price that Ford can charge for the gasoline-powered pickups should allow the pickups to offer an electrified version to the customers without going bankrupt, Abuelsamid believes. "They'll target volume segments where they won't have to subsidize them too much," he said. "They won't go down the Chevy Bolt or Nissan Leaf path."
'Surprise and shock'
Ford plans similar performance and capability out of its upcoming Mach E. It chose a Mustang-inspired design path so customers have a sense of what it can do, Cannis said. After that, the midsize EV crossovers planned for the 2023 model year should play in high-volume segments and Ford intends to introduce six battery EVs by 2022 in North America, and a total of 16 globally by that time.
But challenges remain.
"Nobody has really achieved substantial volumes yet, and they certainly haven't done it profitably," Abuelsamid said. "Tesla has cracked that code in terms of consumer appeal, but they have not yet found a way to make it a sustainable business." By contrast, Ford is so confident in its strategy that product boss Hau Thai-Tang this year vowed that its EVs will make money.
If you are in search of a used vehicle near Fort Lauderdale or for more information about current availability, visit driversautomart.com or visit 5355 S University Dr. Davie, Florida 33328. We are open Monday-Friday 9 a.m.-9 p.m., Saturdays 9 a.m.-8 p.m. and on Sundays 10 a.m.-7 p.m.
Photo Credit: autonews.com