Fort Lauderdale Used Cars That Last 10+ Years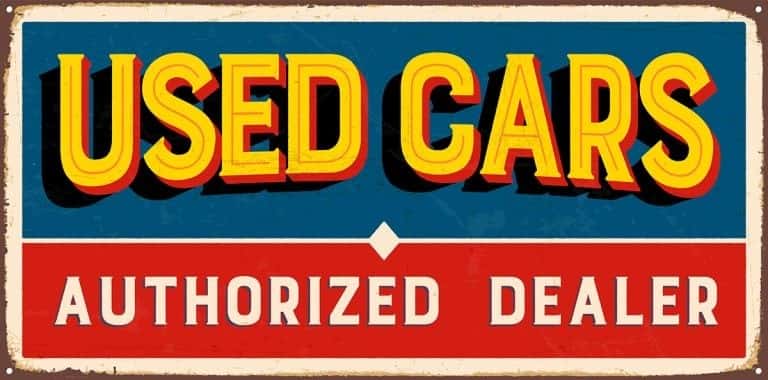 Recently iSeeCars published,  "10 Cars People Keep For 10 Years," and a lot of the vehicles on the list were family vehicles like big SUVs and minivans. It makes sense. Mom and dad purchase a car when their kids are babies and keep the car as they grow up. But, the reason these particular cars made the list is not only because they are family cars, but they are reliable and efficient vehicles that last.
Maybe you are on a budget and looking for a used family car that will last a long time. Any of the vehicles on the list are good options! Driver's Auto Mart currently has three of the models that made the list and they are very affordable. Check the details out below!
A Toyota Sienna is a great option for drivers in need of a large and functional minivan that will last them years and years. The Toyota Sienna for sale at Driver's Auto Mart can be found here. It is a 2011 model with low miles and it is in perfect condition. A six-speaker system, power windows, third-row seats, and premium cloth upholstery are just some of the many awesome features this family van has! It is the FWD model with a 3.5-liter 266 horsepower/245 lb-ft of torque engine paired with an automatic transmission.
The Odyssey is another minivan option that owners hang on to. The Odyssey available at Driver's Auto Mart is a 2012 silver metallic van with a 3.5-liter V6 engine and an automatic transmission. Though a minivan, the engine produces a substantial amount of power as it  totals 248 horsepower and 250 lb-ft of torque. Notable features on the available Odyssey include halogen headlamps, electronic traction control, headlight control with a dusk sensor. Learn more about the minivan and it's features by clicking here.
Unlike the other two options, the Honda Pilot is an SUV. If a reliable, long-lasting SUV is what you are looking for, the Honda Pilot is for you. The Honda Pilot available at Driver's Auto Mart is a 2012 Honda Pilot in a beautiful crystal black pearl paint with extremely low mileage. The Pilot is run by a 3.5-liter V6 engine that can produce up to 250 horsepower and 253 lb-ft of torque. In addition, the Pilot comes pre-loaded with features including a seven-speaker audio system, third-row fold-flat seating, three-zone air control, and much more. Check it out here.

Feel free to come on down and take these models out for a test drive here at Driver's Auto Mart, and also feel free to check out our full inventory of used cars here. Driver's Auto Mart is one of the best places to find a reliable used car near Fort Lauderdale.