Four Things Every Vehicle Owner Should Do To Maintain Their Vehicle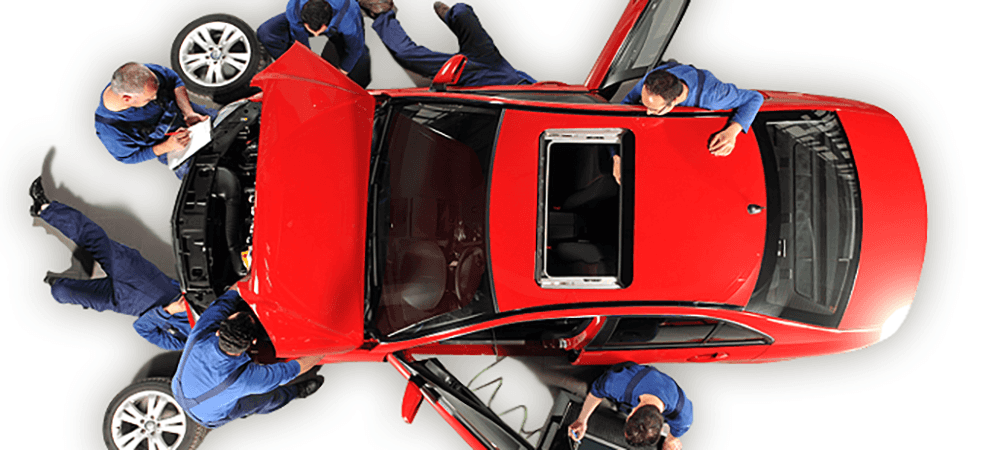 Photo credit: Eco
For those who want to own a vehicle, there are few things that make an owner feel better than treating their vehicle right. If able, we recommend these four ideas to maintain and promote a healthy vehicle. Owning a vehicle has its perks over leasing or alternatives like using public transportation. Getting to drive anywhere and put on as many as possible is a liberating feeling, but we have suggestions all owners should do before, during and after any trips. Let us share!
Keeping Track of Fuel Economy
While nearly every vehicle's gas mileage is listed on the internet, those are still estimations and some vehicles may experience better or worse gas mileage as they age. Poor mileage could indicate that the vehicle has something wrong with it. Maybe the gas mileage drop off is due to fuel quality, driving habits or mechanical problems, but the only way to know is to keep records by tracking on the odometer and adding all the miles as they come along with the money spent and gas price. It's interesting enough just to see the fluctuation of gas prices to keep records. Many drivers don't look at gas prices as they see gas as a necessary good, but some gas stations will charge upwards of 25 cents more than another gas station a block away.
There shouldn't be much of a drop off at all as the vehicle gets older, but keeping the records with each fill-up is recommended. This information might be useful to give to someone the vehicle is sold later on. Active gas fill-up records are important for some buyers and some people need to keep their records for tax purposes.
Oil Changes Are Life
Getting regular oil changes are imperative for keeping any vehicle healthy. Oil is like water to humans. Oil lubricates, keeps the engine and moving parts cool and keeps the engine clean. Without proper oil changes, an engine will become dirty and less efficient. Thermal degradation, oxidation, and compressive heating break an engine down slowly by triggering friction. There are deals for oil changes constantly appearing on various automotive apps and newspapers. We recommend keeping track of how often oil lasts and is changed for every owner. Don't wait too long to get an oil change!
Frequent Tire Pressure Checks
We mentioned earlier that tire pressure is important and it really is. Let's explain how important: tire pressure is responsible for ensuring a vehicle is stable while driving. Ever try driving at high speeds with a tire low on air? Don't try it. If a tire is too low, there's a realistic chance the tire will wear out quickly. Even worse, tread separation could lead to an accident. Owning a spare tire is critical. We recommend stopping a vehicle if a flat happens, but checking tires before any long trip or during a fill-up is also wise. Many gas stations provide air for around a dollar to fill up any tire that is low and they provide a gauge to see the tire pressure of any tire. Locate the tire pressure needed on the tire itself or on the side of the driver's side on the vehicle. Maintain the tire pressure to have tires last as long as possible.
If It Isn't Broken, You Still Might Be Better Off Fixing It
If a car battery has needed to be jumped started a few times and doesn't seem to have a lot of juice left, bite the bullet and just buy a new battery before getting stranded somewhere. There's never a good moment when that happens. If the vehicle's headlamps aren't shining bright enough, replacement bulbs are cheap. Braking is an issue? Don't wait any longer to get new brake pads before it becomes replacing the rotor as well. There's a lot of issues that only get worse with time. Don't wait. Find a trustworthy place for maintenance work and stop by before it's too late and the problems get worse.
Owning a vehicle means providing care from time to time. This is a long haul experience with a machine that will have costly problems over the lifespan of the vehicle. Be prepared to take on the challenges of issues like brake pad replacements, tire replacements, tire rotations, timing belt replacement, new batteries and replacement bulbs for headlights. There's way more issues that can arise, but even the best car is expected to need these various replacements every now and then. If the time has come for a "new" vehicle, find vehicles that have past the basic test and still run great at Driver's Auto Mart.
Find A Great Vehicle Today With Us
At Driver's Auto Mart, we only carry quality pre-owned vehicles. We have nearly 300 pre-owned vehicles ready for a test-drive. We look forward to helping all our customers drive away in a vehicle they'll love. If you have any concerns about financing a vehicle, let us answer all your questions.
Reach out to us today at (954) 400-4200. We'll be happy to help. We can't wait to be your guide for the best in premium, quality pre-owned. Stop by Driver's Auto Mart, you'll be glad you did!