Fundamental Car Features For Drivers Of The 21st Century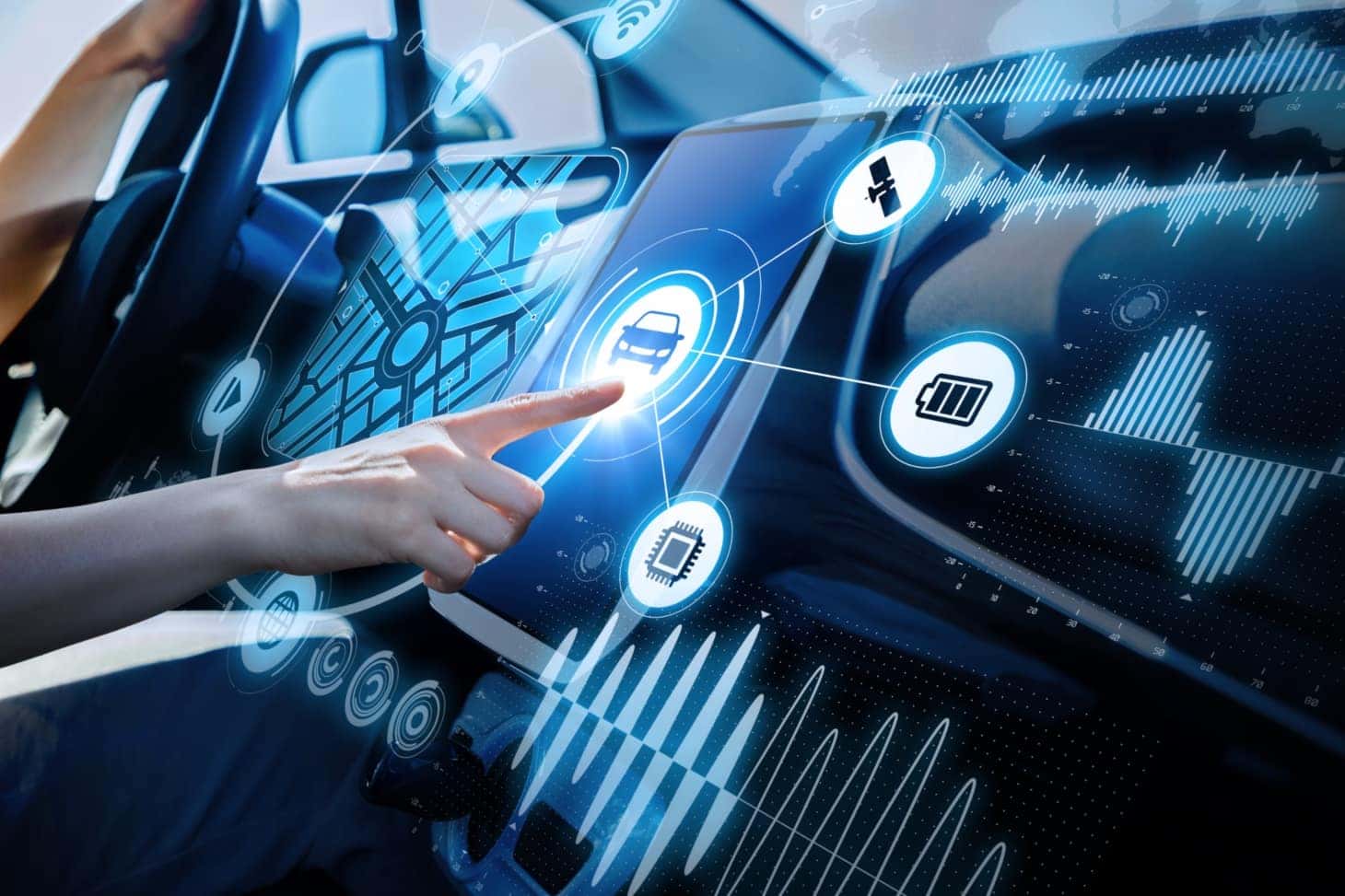 Nowadays, car buyers are usually bombarded with a confusing assortment of options, packages, and other accessories labeled in particular jargon that a non-car expert may not be familiar with. Although many of these goodies seem enticing, there's no point in getting any of them if you don't even know what it is. To help you with this problem, Driver's Auto Mart has put together a comprehensive list of common must-have features commonly offered in modern cars. Here are Fundamental Car Features For Drivers Of The 21st Century!
Important Safety Features
Automatic Emergency Braking 
This system enables the brakes to activate by itself should it sense an impending collision with another vehicle, or simply reduce the force of the impact. This feature will also prove to be of great benefit in systems with pedestrian detection.
Forward Collision Warning
This feature gives drivers a warning visually and/or audibly should it sense an impending collision.
Blindspot Warning/Alert
This is another common tech feature that gives drivers visual and/or audible alerts when another vehicle is in his or her blind spot. Even in many pre-owned vehicles, it's highly likely that this system will come as a standard feature. 
Convenient Safety Features
Automatic High Beams
A particular hybrid of convenience and safety, this feature automatically turns the high beams on if there is little to no oncoming traffic, while quickly switching back to low beams once it senses traffic coming so that they don't blind other drivers. These beams are ideal to have for those who frequently drive on roads where there aren't enough street lights emitted.
Rear Cross-Traffic Warning
When a driver is backing out of their driveway or a parking lot, this system alerts them when it senses another vehicle or object approaching out of the car's rear-camera range. 
Essential Comforts
Android Auto and Apple CarPlay
These smartphone interfaces may not seem like a "must-have" at first, but one must take into consideration that they only bring more functionality to the car's infotainment system. This system helps to discourage drivers from using their phones while driving since they can easily interact with the vehicle's built-in screen so they can pay attention to the road.
Knobs for Audio and Climate Systems
This feature is often up for debate among car enthusiasts, but for some, physical knobs opposed to touch-sensitive are the way to go, specifically for temperature control and audio systems. The reason why many car buyers prefer physical knobs is that touch-sensitive screens can be a bit more difficult to work with and disruptive while driving.
Extra Niceties
360-Degree Surround-View Camera Systems
This multi-view system has cameras mounted around the vehicle such as on the grille, side mirrors, and somewhere on the rear. The driver is given a bird's eye view of his or her vehicle, which makes it easier to perform otherwise difficult maneuvers like parking or navigating narrow thruways. 
Keyless Entry
You know that familiar frustrating feeling of trying to fish for your keys every time you get ready to leave the house? With the keyless entry, drivers need not worry about pressing any buttons, as the car automatically unlocks if it senses that the key is nearby and locks once away. Some vehicles even have the ability to raise the trunk through its sensors.
Dual-Climate Systems
No more fighting whether it's too hot or too cold! This allows drivers and passengers to set his or her own temperature in their seats. In some cars, there are also tri-climate zones, which lets rear-seat passengers set their own temperature settings as well.
Head-Up Display
Almost like VR gaming, this system shows information regarding the car's speed, navigation, or audio choices on the display screen right in front of the eyes of the driver. The more advanced versions allow drivers to use the buttons on their steering wheel to change their display, preventing unnecessary distraction.
Heated Seats and Steering Wheel
An almost must-have during the cooler parts of the year. This system actually warms occupants faster than the climate system can. Something that again, benefits drivers and passengers.
Power Driver's Seat
Power seats are helpful in allowing the driver to put him or herself in a more comfortable driving position rather than manual seats, especially if another driver from that household also uses the same car. On top of this, movable cushions may be found on the driver's seatback and re-arranged to provide support to the driver's lower back, making long-distance driving a breeze.
WiFi Hotspot
These hotspots are usually included with telematics systems or certain infotainment packages. When Wifi is provided in the car, this lets occupants use their mobile devices without devouring all of their cellular data. More often than not, the hotspot is free for a trial period, until owners are required to pay a monthly fee. However, some services offer unlimited data for a fixed rate that is more affordable than the unlimited plan from the wireless phone carrier.
Wireless Charging Pad
Last but not least, these wireless chargers use induction to charge the phone battery directly and without the assistance of a USB outlet. Many of the latest smartphones can be charged this way, while others may need a special case for this. This pad may be a bit of an advantage to the driver since the phone will be somewhat set aside, therefore, they will be less tempted to use it while driving.
Driver's Auto Mart
Now that you have the knowledge, why not put it to use at Driver's Auto Mart. We have a wide range of pre-owned vehicles that are affordable and up to date. Those who are interested in any of our models can simply view our online pre-owned vehicle and chat with an online representative for further assistance.
Photo Source/Copyright: Shutterstock via metamorworks