Gateway and Ford Bring Back the Bronco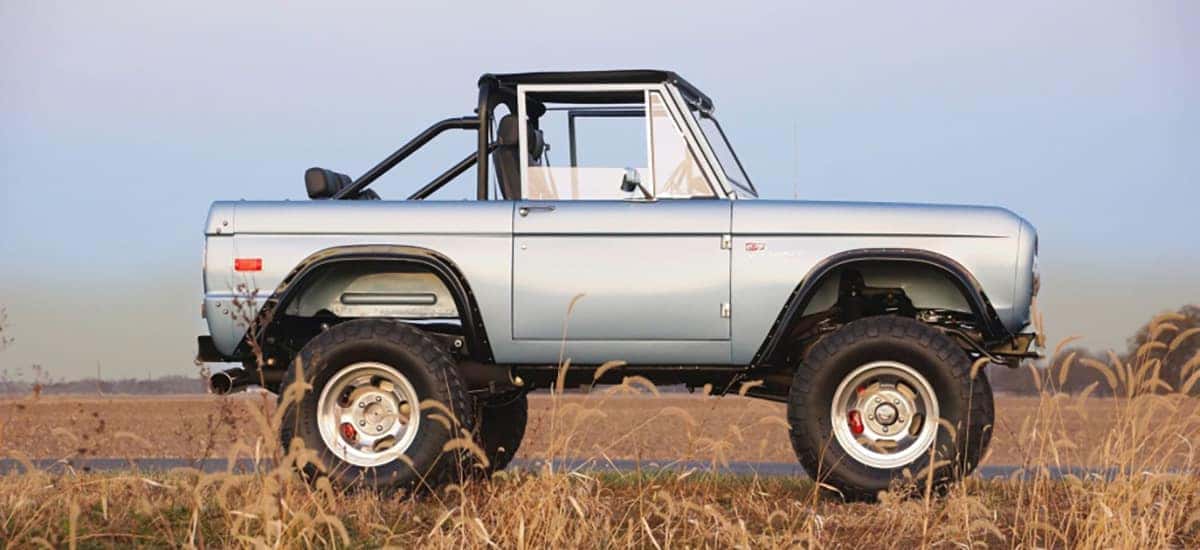 Photo credit: Gateway Broncos

For those that were able to enjoy the original Ford Bronco, they will be able to relive that experience soon enough all over again. Gateway Broncos and Ford have recently entered a licensing agreement that enables Gateway to produce limited numbers of 1966-77 Ford Broncos. The real deal Bronco, made by Gateway is making these trucks with Ford helping along the way, the Bronco vehicles will carry a five-year bumper-to-bumper warranty. These vehicles will be made over the course of 2019.

Gateway is a Bronco restoration company created by Seth Burgett in 2016. There have been recreations like the Icon Bronco, but this is the first company that has worked a deal with Ford to allow for a full-remake of the vehicle. These new trucks being produced by Gateway are going to be more than restored vehicles, they're going to be crafted with new metal all around. If anyone wanted, Gateway could create an entirely new body and frame without a donor car or scraping needed. Every last inch of the original vehicle will be brand new, just as Ford made them back in their original production run back in 1966. However, the possibility of restoring an existing vehicle or installing a new body onto a vintage frame is possible as well.

More On the Revised Bronco

How will Gateway set up their remade Bronco vehicles? They will offer three models of the Bronco: Fuelie, Coyote Edition and Modern Day Warrior. The Fuelie is the base model and will cost $120,000 with the high-end Modern Day Warrior at a price of $180,000. Gateway is advancing upon the original Broncos with modern technology, in addition to making them appear original. The Coyote Edition gets a Ford 5.0-Liter V8 predictably, as does the Modern Day Warrior model. The Fuelie makes do with a 347 Stroker. Four-wheel disc brakes from Wilwood are joined to begin stopping the steadfast truck with less stress on the vehicle. Noise and vibration reductions are engineered into the new Bronco to provide a smoother and less loud ride experience.   

Experience The Bronco All Over Again                        

Gateway is truly producing the first-generation Broncos to the road, and not just returning back to life these older vehicles, but with the added new technology being put into them. Many customers will be happy to learn the Broncos were be produced precisely the way they were leaving factory decades ago, but with renewed power and dependability of newer engines. That's going to help drive enthusiasm for these vehicles.
With the new Bronco vehicles coming along, the hype around the model name is growing momentum. Gateway hopes to bring back fans and make new ones with their restoration project. For those that are fortunate enough to be able to afford the Gateway Broncos, they will have a continued production that will offer to build four vehicles per month in 2019 during their limited run.
Find Your Next Vehicle At Driver's Auto Mart
Driver's Auto Mart welcomes you to test drive any of these three vehicles with us. We have pre-owned vehicles that are high-quality. Located in Davie, Florida our customers always come first as we invite you to call us for any questions at (954) 945-7618 or stop by 5355 S University Dr, Davie, Florida. We look forward to helping you finance, buy or sell your vehicle with us! Stop by today!