Harley-Davidson Road King Police Edition Could be Yours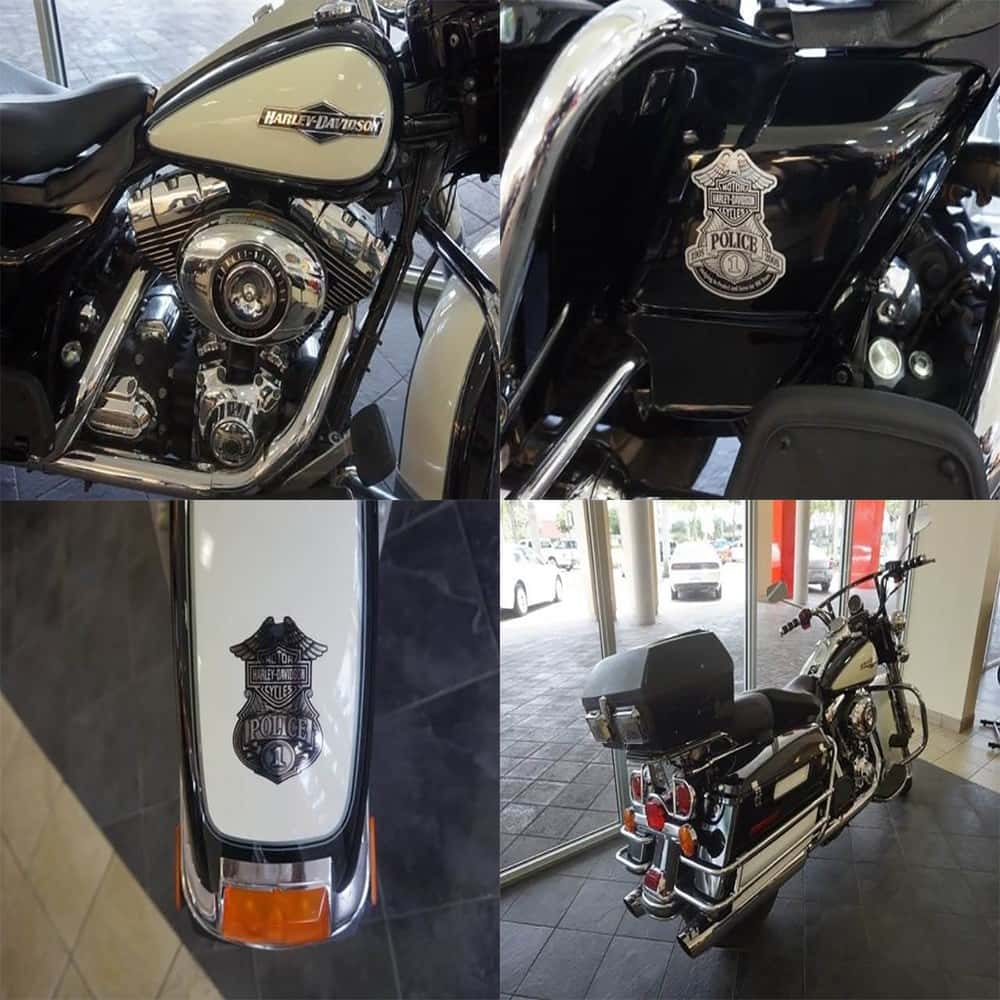 The Harley-Davidson Road King motorcycle has a very interesting history starting just 22 years ago in 1994. The Harley-Davidson Road King belongs to the touring cruiser class of motorcycles. It's original purpose was to replace the former Electra-Glide Sport bike that was discontinued, but it has some similar features the Electra-Glide had, like a hard saddle bag and a windshield.
Since 1994, the Road King has been changed slightly and has become easily recognizable to bike enthusiasts as it has appeared in many movies and shows. One famous and popular movie you may have seen this bike in would have been Marley and Me. The bike has also been featured in TV shows like Six Feet Under and Pawn Stars.
Over the years, there have been a couple special-edition models, including the Police edition that is available at Driver's Auto Mart. The Harley-Davidson Road King Police bike is used in over 43 countries and by thousands of police officers. Originally the Road King Police edition was only for law enforcement, but models of the police bike are now sold to consumers, called Police Package.
The Road King Police has a couple features that are unique to it, like a police badge. But the only true way to tell if the bike is a true Road King Police edition is by checking the VIN number. These bikes are becoming somewhat of a collector's item especially for Harley-Davidson lovers.
If you are interested in a unique and real Harley-Davidson Road King Police Package, you are in luck. Here at Driver's Auto Mart we currently have a real 2007 Road King Police Package available. Call us at (954)-400-4200 for more information, or come down and check it out in person.