Here are 7 Tech Concepts So Original It's Almost Criminal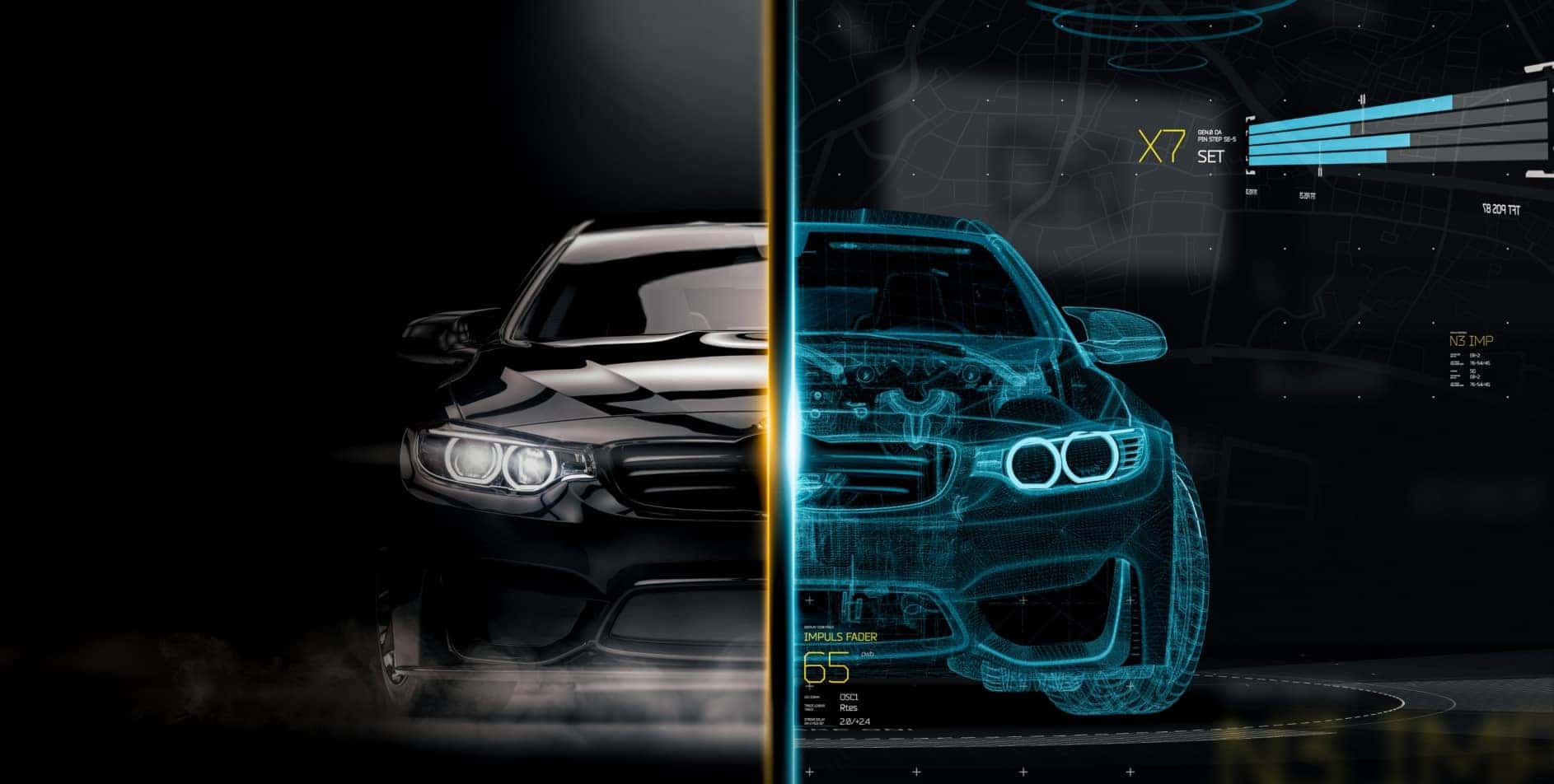 The 2020 CES (Consumer Electronics Show) is one of many annual trade shows for consumer technologies. Different companies from near and far come to play a game of "My Horse Is Bigger Than Your Horse" as they showcase their innovative concepts, especially when it comes to automotive brands like Mercedes, Hyundai, and new in the car game, Sony.
This year, car brands and tech companies from all over, brought their A-Game. Here are 7 Tech Concepts So Original It's Almost Criminal!
Mercedes Vision AVTR
The Mercedes-Benz Vision AVTR is probably the most groundbreaking car concept in regards to sustainability technology.
The concept car will be charged by graphene-based organic battery cells that don't require rare earth materials. The company also claims that the Avatar inspired car may even be compostable, as the interior is made from recycled plastics and vegan leather.
Mercedes worked with film director, James Cameron for their concept. Just like the movie, this car has senses that almost seem alien, such as detecting the pulse of the driver, as well as his or her breathing. The steering wheel also proves to be unnecessary, as the luxury brand is working on creating self autonomous functionality for this vehicle. The AVTR operates by recognition of the driver through a cross-functional controller that is activated by his or her palm.
Of course, fully autonomous vehicles have ways to go before coming into fruition, but when they do, research has shown that eliminating the involvement of human judgment eliminates the possibility of human error, thus reducing the number of car accidents.
Sony Vision-S Car
Sony has dabbled here and there into the automotive industry like with their in-car audio for example. However, it appears that for the first time that the Japanese gaming company is diving deep into a full-fledged electric car, as they showed its concept at this year's CES. The prototype has a design that looks sleek and refined, it was also created with the supplier giant, Magna International.
Don't get too excited yet, as Sony stated that they are not planning to push this car into the market for the moment. Rather this concept is simply a showcase for its Vision-S connect car platform. The package involves roughly 33 sensors inside of the vehicle and outside, as well as a cutting-edge infotainment system. The dashboard is commanded by a whopping six screens, there is also a Sony's 360 Reality Audio system for an invigorating sound.
Tali Connected Helmets
Tali Connected is another company that isn't necessarily an automobile brand but is making innovative car accessories…or in this case for motorcycles. This smart helmet provides infotainment-like features for motorists with features like voice command for calls and navigation, compatibility with phones via the Tali Connected app, Bluetooth, road lights, LTE connectivity, and photochromic viewing.
The Tali company is taking "safety to the next level", and in such a unique way!
Velodyne's Inexpensive Lidar
As we enter the world of self-autonomy, vehicles with accurate sensibility are important now more than ever, and the lidar scanners seem quite promising. A lidar scanner pretty much works like a radar, but rather than sending out radio waves it pushes out strokes of infrared light that is hidden to the naked eye. This scanner can measure just how far a vehicle or pedestrian is and in a million times a second, working as a three-dimensional map of the landscape in actual time.
The challenge with lidars has been figuring out how to get the cost down, as most of them cost thousands of dollars, but tech company, Velodyne shocked the world when they revealed to have made tiny lidars for the extremely low price of $100. This dramatic decrease in price makes it undeniable that the vision for self-driving vehicles are becoming a reality.
Fisker Ocean and Lightyear One Solar-Powered Vehicles
Another cool sustainable magic trick some companies are pursuing is the making of solar-powered vehicles. Though we still have some ways to go on this endeavor, concepts like the Fisker Ocean SUV and Lightyear One shows that we're certainly on the right track.
The Fisker Ocean will sport a fully-expansive roof panel to contribute to its all-electric capabilities. The Fisker company says that this vehicle is set to enter production by late 2021 and will have early variants on sale in the first quarter of 2022. Pricing so far appears to be a reasonable $37,499 for its start, and the federal tax credit drops it to an even better $29,999 (not including options).
The Lightyear One model supposedly will provide drivers with 7.5 miles of range per hour of charge time, this means that your car can charge as you leave it outside during your work shift, and come back with an extra 60 miles worth of power or more. On the flip side, this concept comes with a price that is much higher than the Fisker at $170,000.
Regardless of which car becomes the reigning champ, it's very clear that we should expect more cars with this integrated feature sooner rather than later.
SiriusXM and Visa Mobile Payment
Never worry about leaving your wallet at home again…except maybe your license. Visa and SiriusXM show off their new ability for drivers to make orders and payments just by using their dashboard. Common purchases like food, gas, tolls, and parking can be made by sitting comfortably in his or her driver's seat. 
General Motors has already utilized some of these functions with its GM's Marketplace feature, however, it requires the driver to use their phone personally rather than simply using the screen or voice commands.
Additionally, the SiriusXM and Visa technology will make use of 4G-LTE data connection as well as some of XM's services, which many drivers already have. The companies are working diligently with collaborating services to make sure that this new system can perform the most effectiveness.  This may take a bit of time, especially in more rural areas, but we'll certainly be glad when it does.
Bosch Sun Visor
Technology supplier, Bosch likely stands out the most for its concept feature. Out of all areas one would think a company would want to focus in a car, it just so happens to be a sun visor. However, this no ordinary sun visor, but rather a virtual one that promises to improve visibility by 90%. It works using a transparent LCD visor that brilliantly blocks out specific sections where the sun is blocking the driver's viewability. This feature works with highly capable software and a camera that faces the driver.
A very early prototype was featured at this year's CES, and while it's clear that it still has some ways to go before full development, the overall concept is certainly one that we haven't seen before.
Driver's Auto Mart
It may be quite a wait before any of these remarkable concepts are finally introduced into the marketplace, but in the meantime, Driver's Auto Mart has a wide range of vehicles that have features that are just as capable and are from a variety of different car brands. Those who are interested in any of our models can simply view our online pre-owned car inventory and chat with an online representative for further assistance. 
Photo Source/Copyright: Shutterstock via photographer Parabol Studio