How Automotives Safety Features Can Lower Accidents Around the United States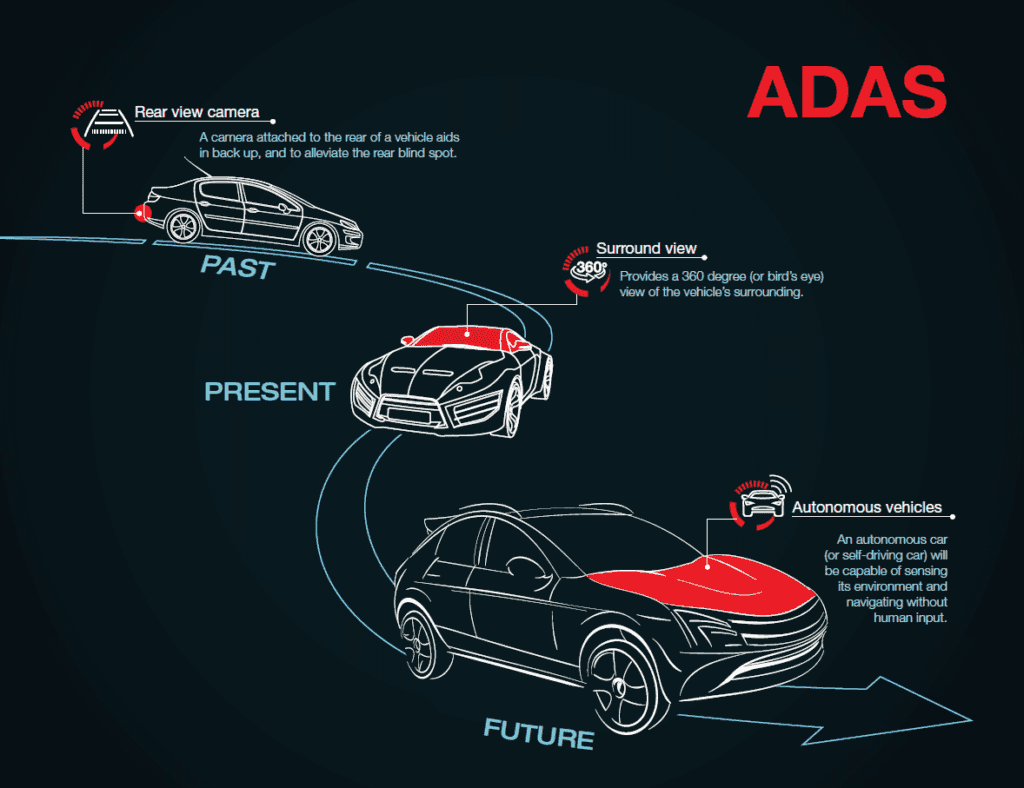 Drivers want to be aware of their surroundings, and having automated safety features may not be so bad to have to help avoid accidents. General Motors released the results of a study that found that safety technology such as automatic braking reduced the back-out crashes by 81 percent and having automatic emergency braking reduced rear-end collisions by 46 percent. The numbers are useful as drivers will know that they will be protected. 
"We can make substantial gains in safety through deployment of advanced driver assistance systems such as forward and rear emergency braking, rear cross-traffic alert, and others," research associate professor Carol Flannagan, from the University of Michigan Transportation Research Institute, said. "In addition, we found that the more automated the system, the greater the benefits." 
So what are the benefits of having automated safety features? Well, the obvious one is avoiding an accident. But benefits also include less vehicle damage due to the automated safety feature and reduced traffic fatalities.
Advanced driver assistance systems (ADAS) is another term in the safety industry for Safety technology. GM has collaborated with the UMTRI (University of Michigan Transportation Research Institute), in which they conducted a comprehensive study on crashes and how effective ADAS are in comparison to police crash data systems across 10 states. GM had VIN access to over 3.8 million vehicles from 2013-2017 to be able to differentiate which vehicles had ADAS and which vehicles didn't in a crash data.    
There were about half as many rear-end crashes with the vehicles that had the automatic emergency braking according to carconnection.com. The technology is new so the studies that have been attempted by the UMTRI's, are still a work-in-progress. However, it doesn't mean that it's less effective.    
"Although systems may be tested in analysis, in simulation, on test tracks, and on public roads prior to production release, crash data remain fundamental for understanding achieved safety benefits in the field," Carol Flannagan, the research associate professor at the University of Michigan Transportation Research Insitute stated in the report. There was a drop in crashes when the lane change alert and the blind-spot monitors were used, reducing crashes by 26 percent. The active lane control, with the lane-departure warnings, also reduced its crashes by 20 percent. 
Believe it or not, most accidents reported were the from drivers reversing. But when the vehicles had ADAS, the number accidents while in reverse dropped to 81 percent. GM told the carconnection.com that "these technologies are critical to "a world with zero crashes, zero emissions, and zero congestion," no matter how much the technology annoys drivers."   
If you are in search of a used vehicle near Fort Lauderdale or for more information about current availability, visit driversautomart.com or visit 5355 S University Dr. Davie, Florida 33328. We are open Monday-Friday 9 a.m.-9 p.m., Saturdays 9 a.m.-8 p.m. and on Sundays 10 a.m.-7 p.m.
Photo Credit: e2e.ti.com